[Cosplayer: Mokotan] The path to becoming an official cosplayer and what hardships await…?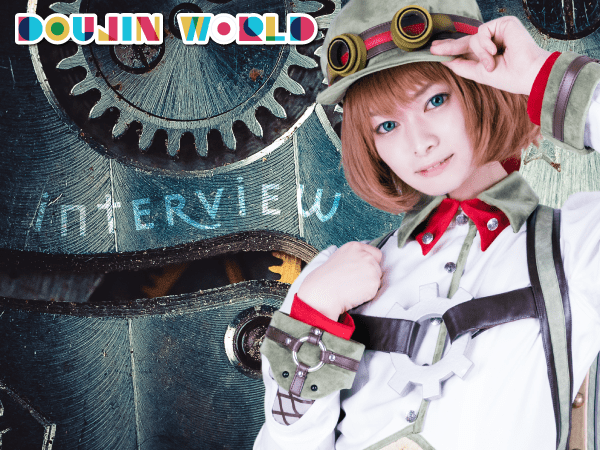 Repeat It Over and Over Again
"Cute is justice!" I can't tell you how many times I have said that line in interviews up until now. But I will say it as many times as I need to.
"Cute is justice!"
Our guest today is a cosplayer named Mokotan. She is the official cosplayer for the mobile game "#Compass [Battle Calculus Analysis System]"!! Mokotan plays a character from the game known as "Nikola Tesla"… She's… so cute~!
"But…. I'm a guy, you know?"
What!?
"I'm a guy."
Huh!?
"I said, "I'm a guy"!! It's not like I have ever told you that I am a girl at all."
I mean yeah, that's true, but… You don't sound like a guy at all!!
"Well, to be fair I never really told you I was a guy before this either… But on my Twitter profile page it did say I was a guy written there before."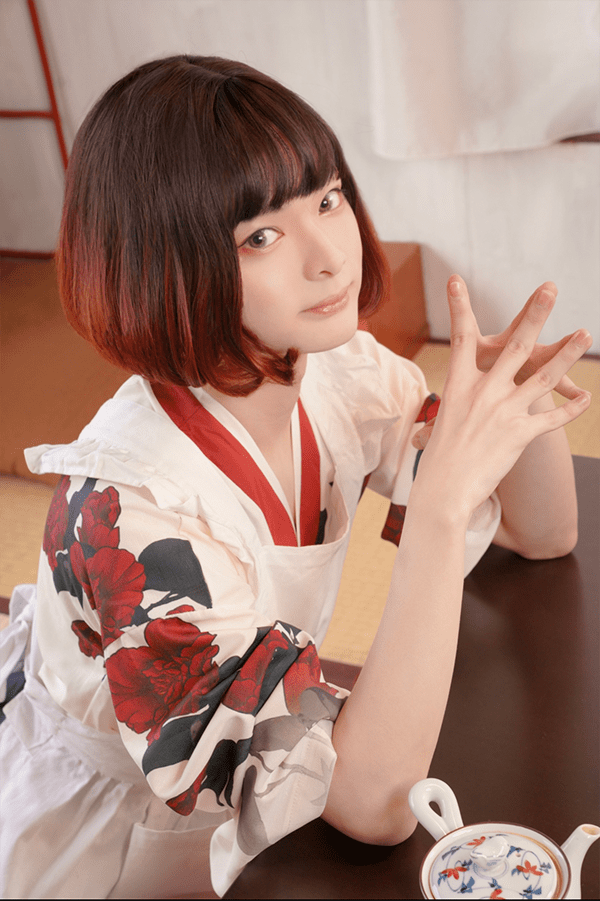 [Men 's-&-Kawaii-Shush Ribbon (@chou_chou000)] Taisho Romance
Could Being Cute… Be A Sin?
Even though we hear from dozens of cosplayers and we think that we have developed a good eye, sometimes we can still make mistakes. Even so, I can imagine that generally people don't think you're a guy?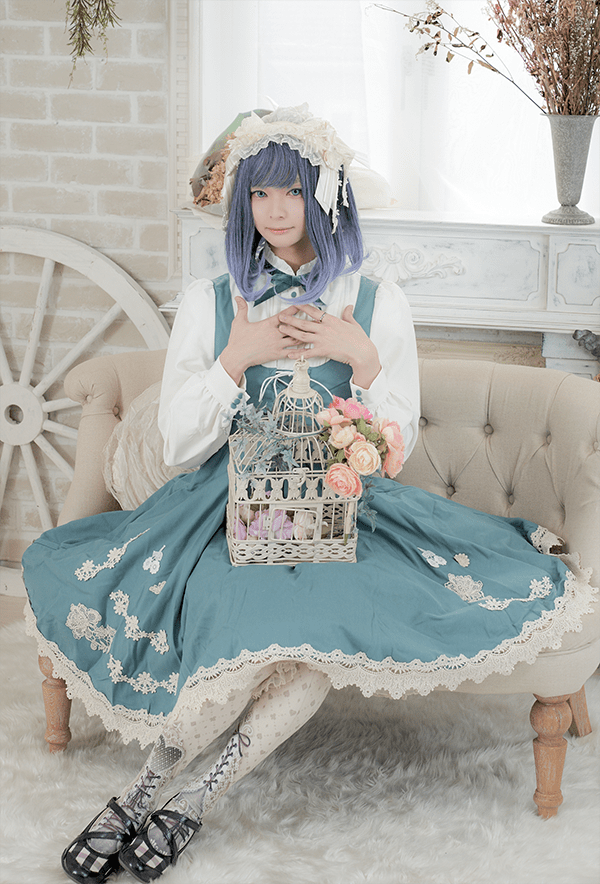 [Men 's-&-Kawaii-Shush Ribbon (@chou_chou000)] Fairy Tale
"Yes, I have even been hit on, on Twitter."
"As I thought…"
How were you chosen for "#Compass [Combat Calculus Analysis System]"?
So, being the official cosplayer for "#Compass [Combat Calculus Analysis System]" must be a real honour. What's the story behind that?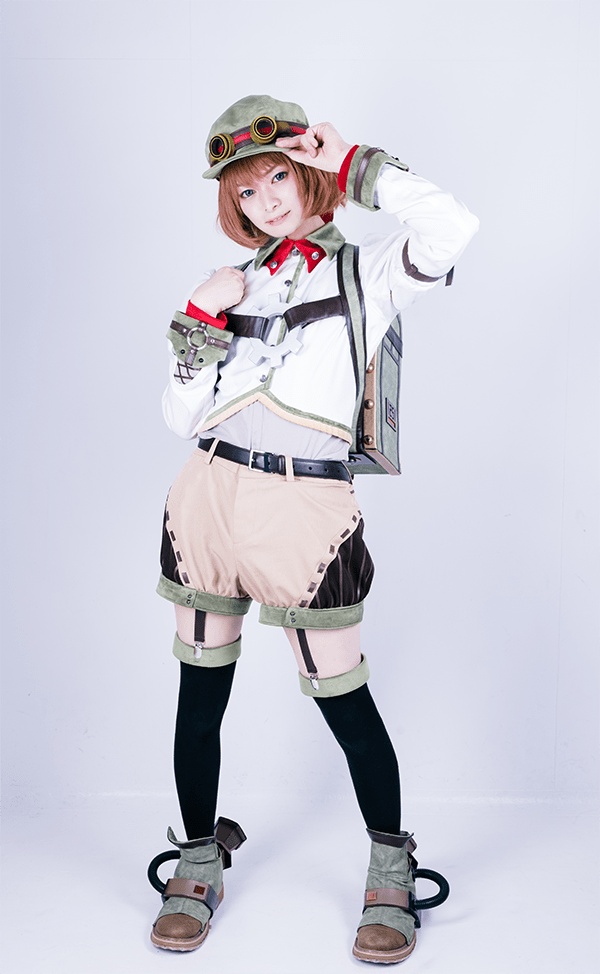 Nicola Tesla from "#Compass [Combat Calculus Analysis System]"
"It really just sort of…happened. I was at an event with my friend, and I was cosplaying Sabo from ONE PIECE. I guess I was spotted in the cosplay that day and I was promptly invited to the last day of the event. They apparently thought that I was a girl wearing men's clothing."
…Whoa… I'm having a hard time grasping this…
"Even now when I speak with companies I often get "Are you… a man? Huh? Are you a woman?""
After hearing the story up to now, one would think that Mokotan was a professional female crossdresser, but that is not the case at all it seems.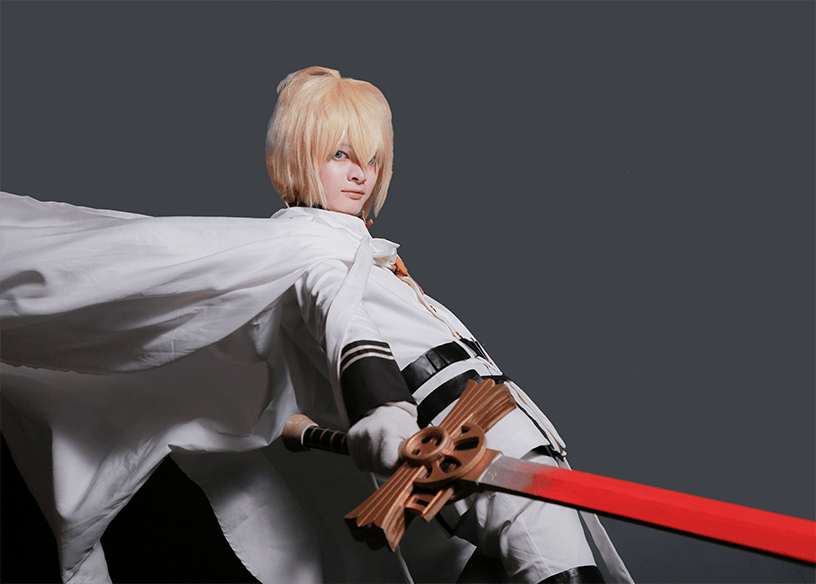 Mikaela Hyakuya from [Seraph of the End]
"Most of the time I cosplay as a male character. I had never really crossdressed as a woman before."
He says.
Up until becoming a cosplayer, I was bad at it
At the beginning, Mokotan had questions about cosplay before he was even doing it.
"To be honest, it always made me a bit depressed when I saw my favourite characters being cosplayed. It was a bit of a complicated feeling I had. But when I was browsing Twitter, I saw so many attractive people. And even though they were also cosplaying my favourite characters, I didn't feel sad about it at all."
And so, Mokotan decided to go to a cosplay event.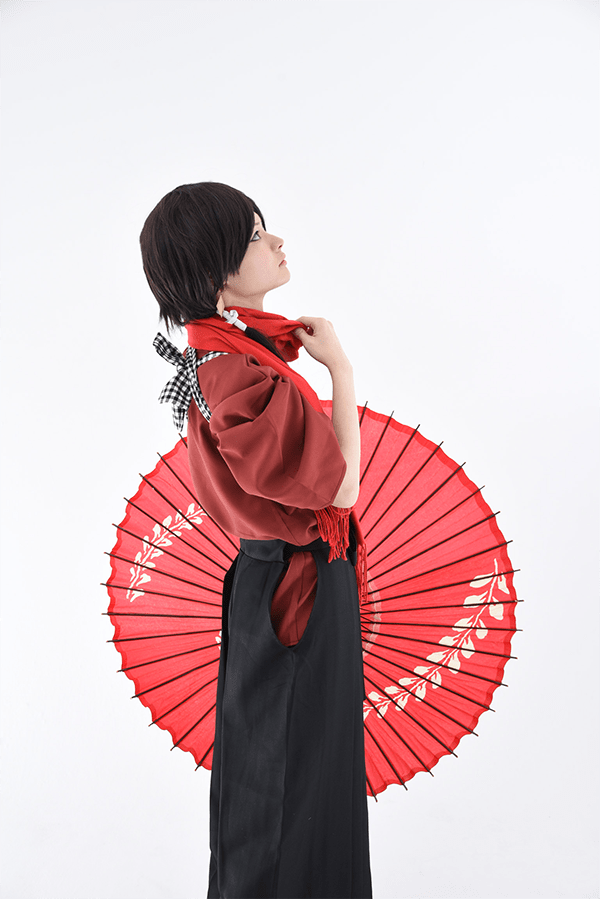 Kashuu Kiyomitsu from [Touken Ranbu]
"I started out as a photographer, but after doing that for a bit a person said to me "Why don't you try cosplay?" When you're a photographer all you do is trail behind cosplayers… but when you're a cosplayer you can stand beside them, right? That thought pushed me to give it a shot."
Wanting to stand on the same stage of someone you admire… having the opportunity to do that… naturally would be a huge motivation.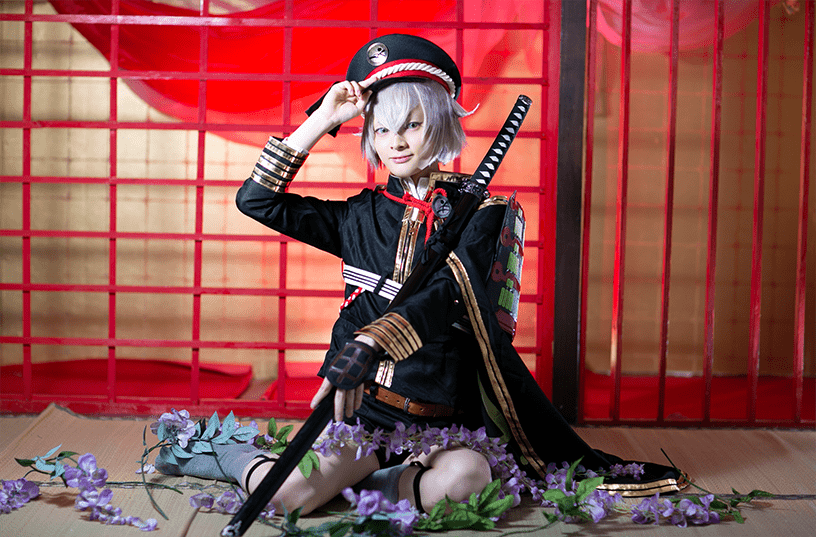 Hotarumaru from [Touken Ranbu]
"I've only ever asked another person to do my makeup once before, and after that I learned how to do it on my own. I would carefully  study the photos of cosplayers that I had never even seen before. I somehow managed to teach myself."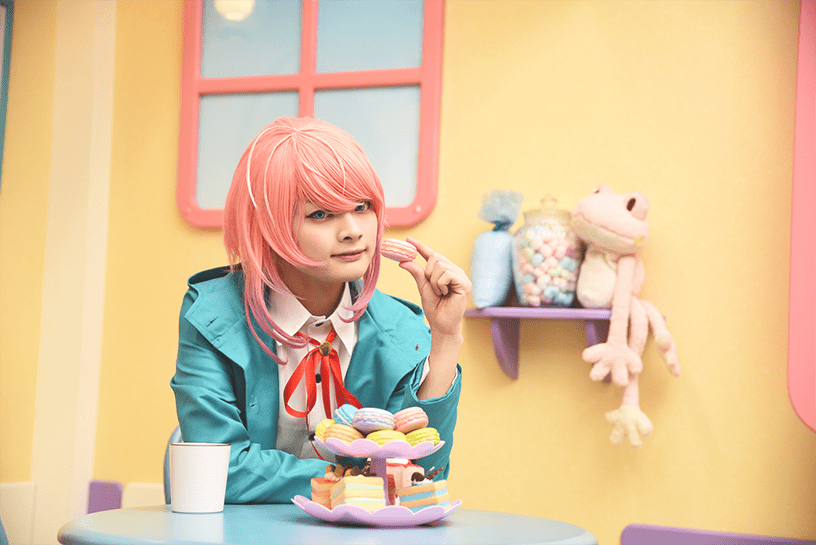 Ramuda Amemura from [Hypnosismic]
I want to cosplay and have even more fun 
He began to to become more and more comfortable with cosplay which was originally not his forte, but then he became immersed in it and finally became the official cosplayer for "#Compass [Combat Calculus Analysis System]". Compared to before, there must have been a huge change in your world.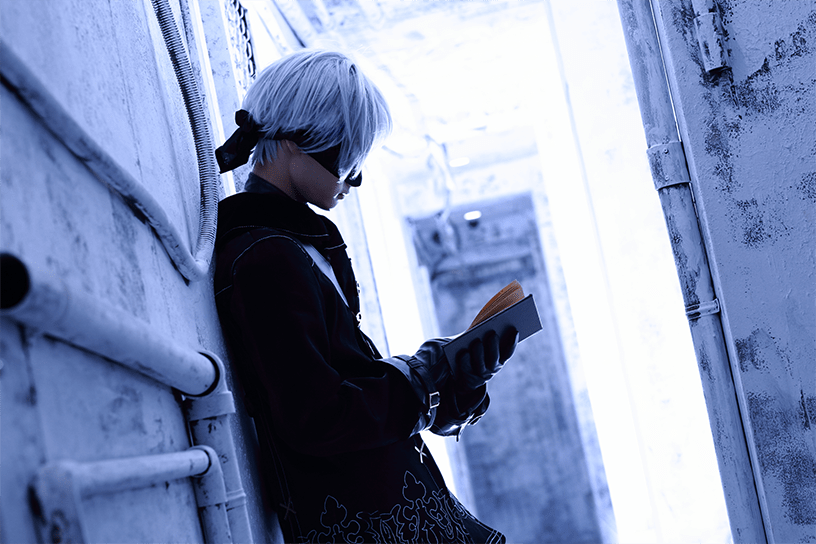 9S from [NieR:Automata]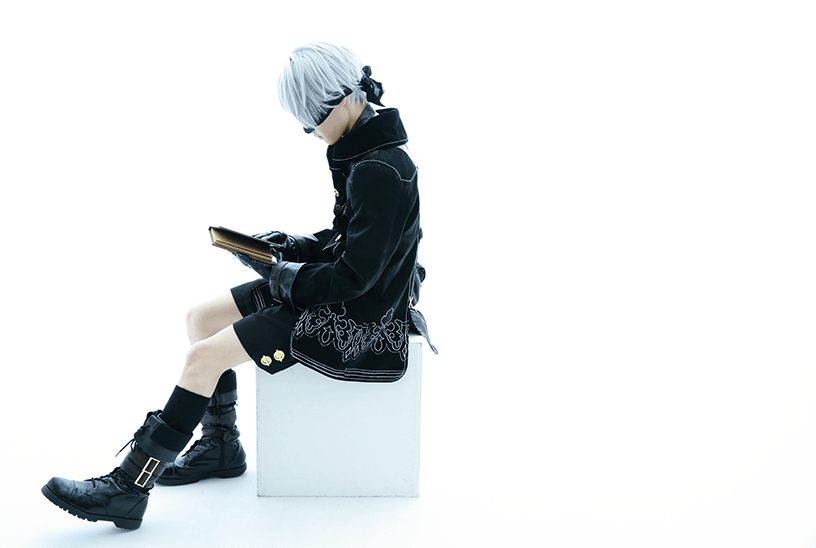 9S from [NieR:Automata]
"Becoming official may have changed the way that I am perceived. I have people who consider themselves my fans, and so I have to work harder, rise up to the challenge and heighten my ambitions. On the other hand, it's true that the amount of opportunities to casually do group photoshoots have decreased which is also due to COVID-19, but I do miss it."
Yeah… It's understandable that you can't ask an official cosplay for a company lightly, "I want to do a group photoshoot, so why don't you cosplay the character (and join in)?" 
"Even so, I want to do group photoshoots more and more. Winter photography in the snow is the best! In today's world, it's hard to keep up your motivation, but I'm waiting for the day that we can all go back to enjoying cosplay to the fullest again!"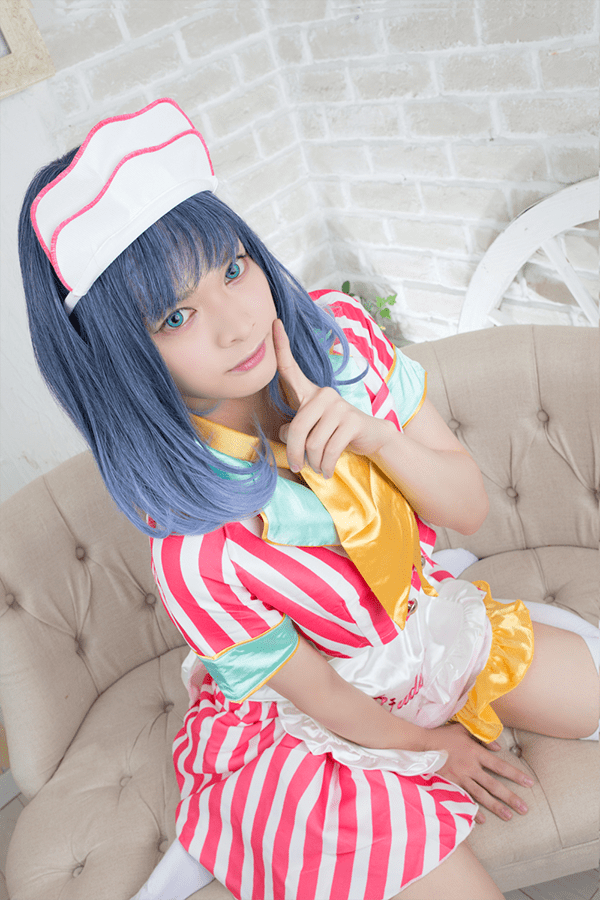 [Men 's-&-Kawaii-Shush Ribbon (@chou_chou000)] Cafe
●Mokotan
Twitter:@Mokota_Cat
Booth:https://mokotacat.booth.pm
Follow @doujinworld
Writer
Shiro Sato
Having started an advertising production company in 2010 whose main business partner is a mail order company, he specialises in direct response advertising
Translator
Rhiannon Charles