A Guide to Doujin Events for Beginners
Your first doujin event or doujinshi selling fair could be a little nerve wracking. After all, these things have unspoken rules, so what if you do something wrong that offends everyone? 
Don't worry! We're here to help. 
Here are some things to remember that will help you have a smooth and fun first-time experience. These are rules specifically meant for Japanese doujin events, but they will probably apply to those in your country, too, so keep them in mind as you participate, just in case.
Things to Remember Before Attending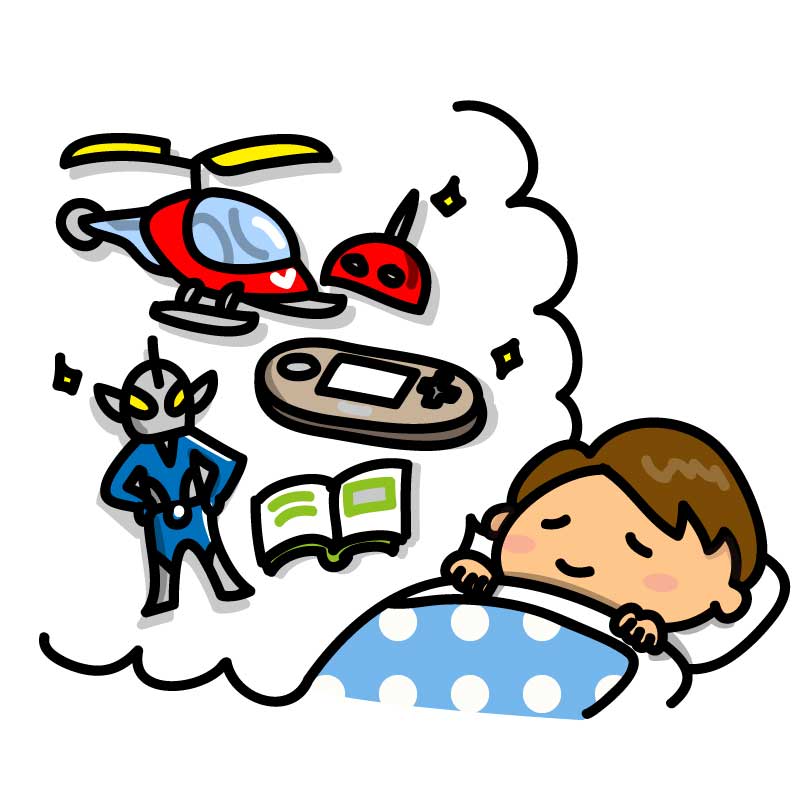 ・Bring lots of change
・Be mindful of what kind of food and drinks you bring for friends
・Camping outside before the event is not allowed
One of the most important things you can do when attending a doujin event in Japan, especially a doujinshi selling fair, is to bring small change. 
Try to bring enough that you won't ever need to pay with a bill and get change back. The clubs with booths will probably have plenty of change, so it's not like you have to pay with exact change, but if you always have the right amount on hand, it makes for an easier transaction, and avoids unnecessary inconveniences for everybody. 
The best way to exchange your bills is to use a change machine at a bank. Many Japanese banks have them at the entrance near the ATMs, and you don't need to be a member to use them. You'll probably need more 100 yen coins than anything else, but we recommend having a good amount of 500 yen coins and 1,000 yen bills on hand, too, just in case. 
Next, if you're going to bring food and drinks for your friends who are running booths, be mindful of what you bring. Don't bring anything perishable, including food you made yourself, or anything close to its expiration date. And don't bring anything too bulky, either. Clubs tend to use delivery services to move their things between the venue and their homes, so bulky packages or large quantities can become an extra expense for them. 
Lastly, don't camp outside of the event space before the morning of the event. This is strictly forbidden by the organizers. Not only does it cause trouble for the staff and bother the people who live nearby, but it could get you banned from the event, so definitely don't do it!
Things to Remember during the Event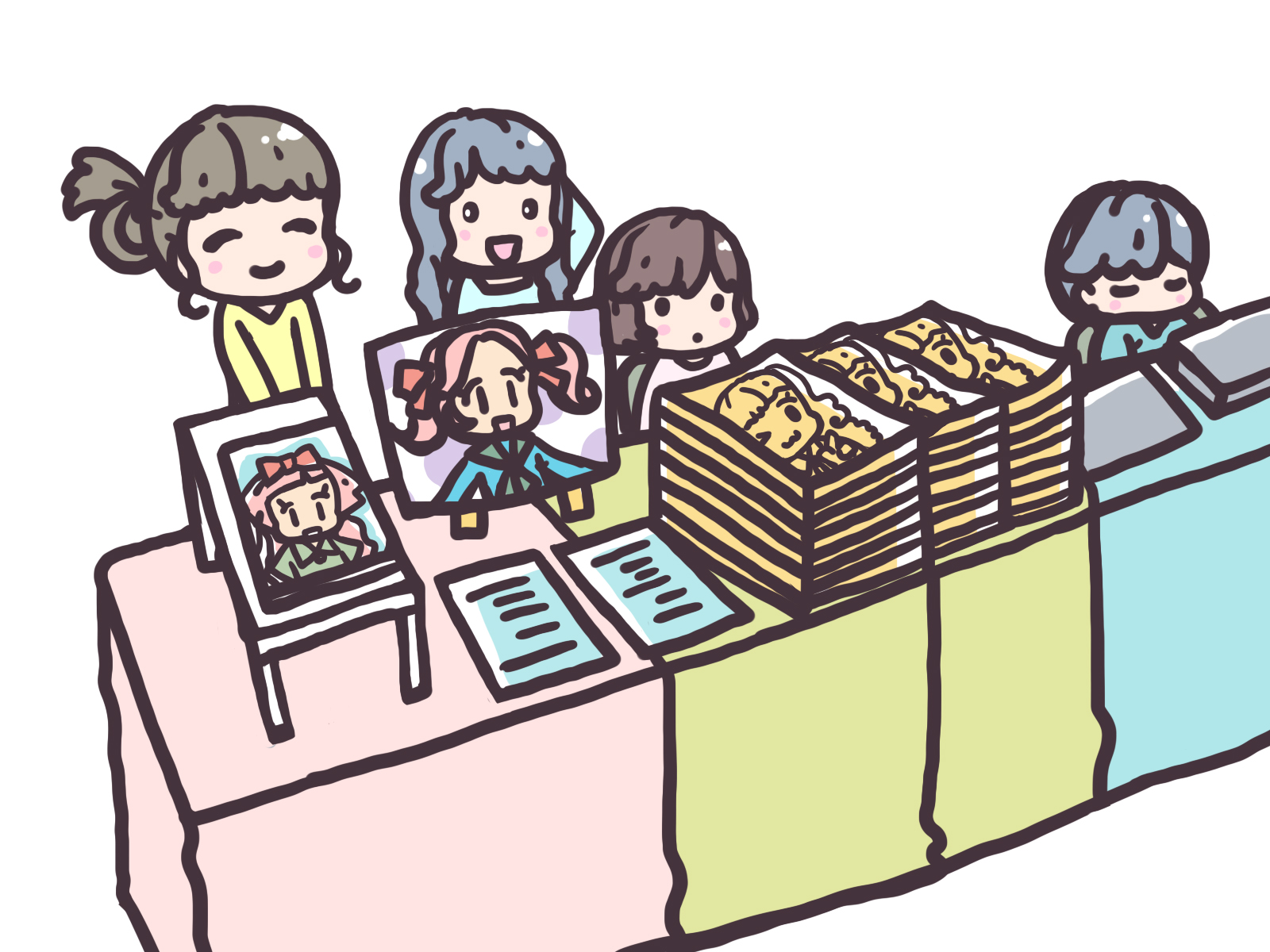 ・No running inside the event space
・No unauthorized photography of cosplayers
・No sitting in the way of or blocking foot traffic
・Be respectful of doujin works
・Line up responsibly
The first three are manners to uphold out of consideration for your fellow doujin. After all, you are not the only one trying to enjoy the event. Don't forget that there are lots of other people around you at all times, and behave accordingly. 
When you are shopping, be respectful of the wares available for sale. For example, when you're carrying lots of things and you want to take your wallet out to pay, don't free up your hands by putting something down on top of the doujinshi spread out on the table in front of you. It's disrespectful towards the hard work that the club members put into them. 
If you want to look at something before you buy it, always ask permission. In the case of doujinshi, they often have sample books that are available for that purpose, which club members will gladly hand you if you ask. But if you do look through a doujinshi before buying, never bend or fold its pages, and be very careful not to damage or dirty it. 
Authors put their blood, sweat, and tears into those doujinshi, so it's important to remember that and be respectful. 
Finally, there is a very specific way in which lines operate at doujin events. 
As soon as the event begins, lines of customers will form at the most popular doujin clubs. The lines can get long and confusing, so each one has the last person carry a sign indicating that it's the end of the line for that particular club. The sign will say "最後尾", which means "end of the line", and will have the club's name and the booth number written on it. 
Look for these signs when you are looking for the line for a particular booth. And when you get in line, be sure to take the sign from the person holding it, as you are now the last in line. Then, when someone else lines up behind you, be ready to pass it on to them. 
Sometimes a line gets so long that it gets in the way of foot traffic or blocks other booths. In that case, event staff might come by and split the line and have the second part stand further back. When that happens, the person at end of the first part of the line is given a sign that says, "列途中", which means "middle of the line". 
Lining up behind the middle of the line is, of course, cutting, so make sure to double check before you join one.
Things to Remember after the Event is Over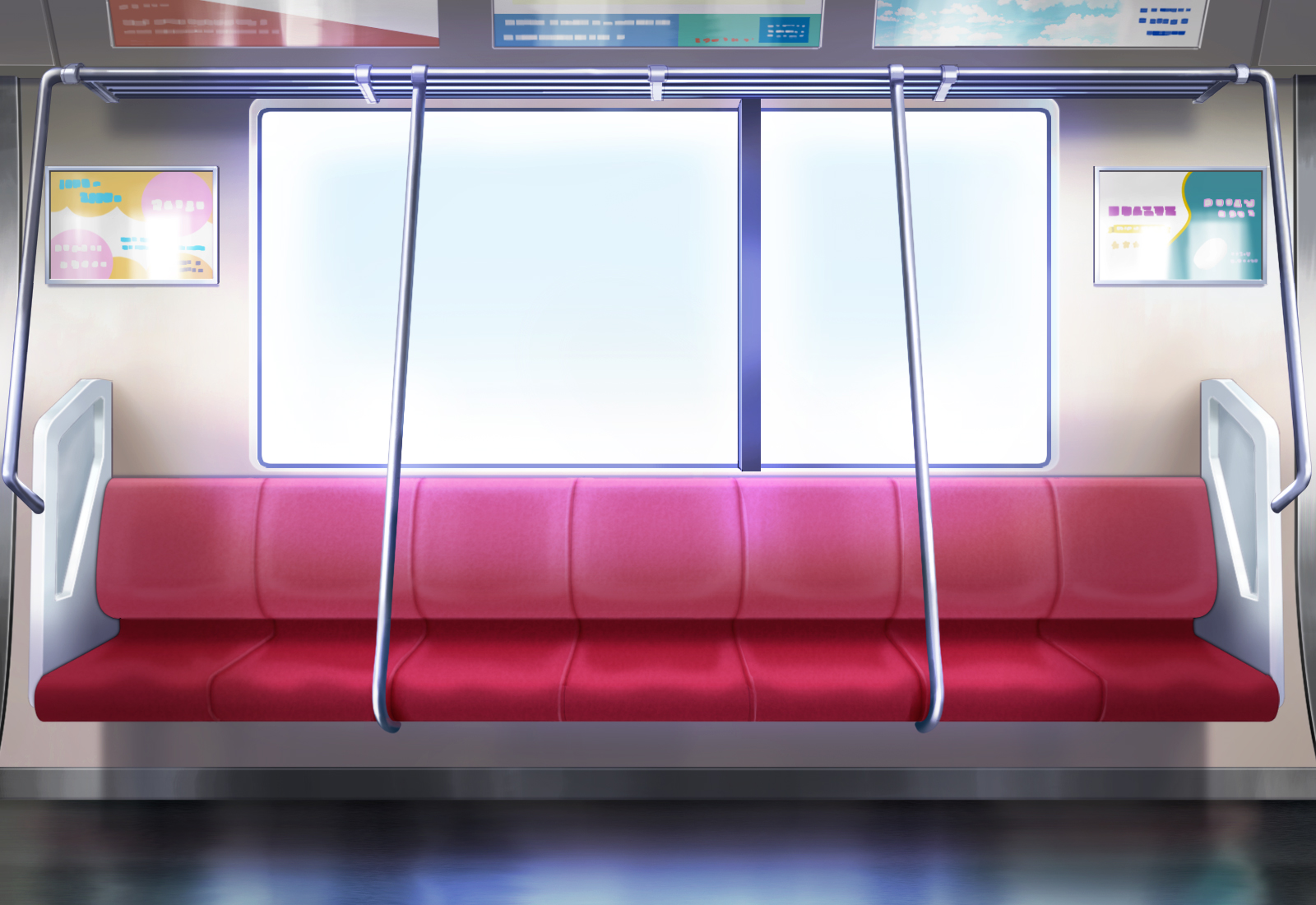 ・Don't read doujinshi outside the event space or in public spaces
・Never reproduce or resell doujin works
I know you won't want to wait to read what you just bought, but refrain from opening up your newly purchased doujinshi on the train, at the restaurant you stopped by on the way home, or in any other public spaces. Regardless of the content or genre, allowing others to read or see doujinshi they haven't paid for is bad doujin manners. 
And of course, reproducing someone else's work and claiming it as your own, whether doujinshi or not, is a copyright violation, so don't ever do it. 
Lately, more and more people have started to  resell doujinshi. This is a bit of a problem for the creators, who are losing profit to others.  
If for whatever reason you want to get rid of your doujinshi, a lot of authors will take them back from you, so we highly recommend you check with them and follow their suggestions before doing anything else with your unwanted doujinshi. 
These are just a few simple rules to remember for your first visit–and subsequent visits–to a doujin event, so once you've got them down, all that's left is to enjoy the experience!
If everybody follows basic morals and has consideration for others, we can all have a fun doujin event together. And that way, we can all have a wonderful doujin life, too!
Follow @doujinworld