Our Summer 2022 56-hour GiveCos Cosplay Photoshoot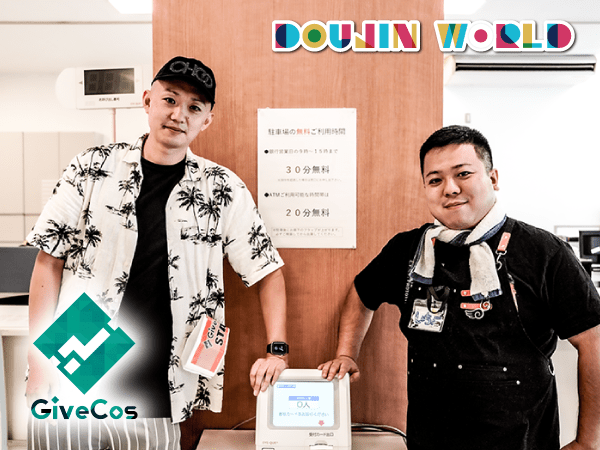 Since the July 17 grand opening of our brand new cosplay photo studio Yotsuya Base, located in the Shinjuku neighborhood of Tokyo, more and more people have come to check us out. We couldn't be more excited to see what's to come for this awesome venture!
And shortly after the grand opening, we held our fourth ever GiveCos event! 
How did it go? Read on to find out!
We learned nothing from our past mistakes
In May, we held the first GiveCos event, which was a 36-hour long photoshoot. It was awesome, except that those of us breaching middle age had a hard time keeping up. It was almost sad how hard it was to keep our eyes open! We promised ourselves we would never do anything like that again. 
So, this time…we decided to make it 56 hours. 
When the boss told us this, we almost couldn't believe our ears.
"Yep, it'll be 56 hours."
Did we learn nothing?!
A tightly packed schedule
Our president does seem to understand, to some degree, that humans need sleep to survive. But as if administering 56 hours of photoshoots wasn't challenging enough, we held it in the midst of the blistering August heat, too.
So we came up with this plan:
August 19: 10 a.m. to 6 p.m.: Planear Kisarazu Eki-mae Studio (Indoors)

8 p.m. August 19 to 6 a.m. August 20: Planear Kisarazu Studio (Outdoors)
August 20: 10 a.m. to 6 p.m.: Planear Kisarazu Eki-mae Studio (Indoors)

8 p.m. August 20 to 6 a.m. August 21: Planear Kisarazu Studio (Outdoors)
August 21: 10 a.m. to 6 p.m.: Planear Kisarazu Eki-mae Studio (Indoors)
Planear Kizarazu Eki-mae Studio
https://www.i-plan-aipura.com/planear-studio-12
Planear Kisarazu Studio 
"But that's only 44 hours!" you say. Forgive us. Our brains were turned to mush by the summer heat.
Planear's thorough studio quality
Planear has been gracious enough to lend us their facilities for many of our events, but each time we are so impressed with the level of realistic quality they offer. They have standard sets like ruins and schools, but they also have unique rooms like churches and European cityscapes. You can shoot "outside" without having to worry about the weather!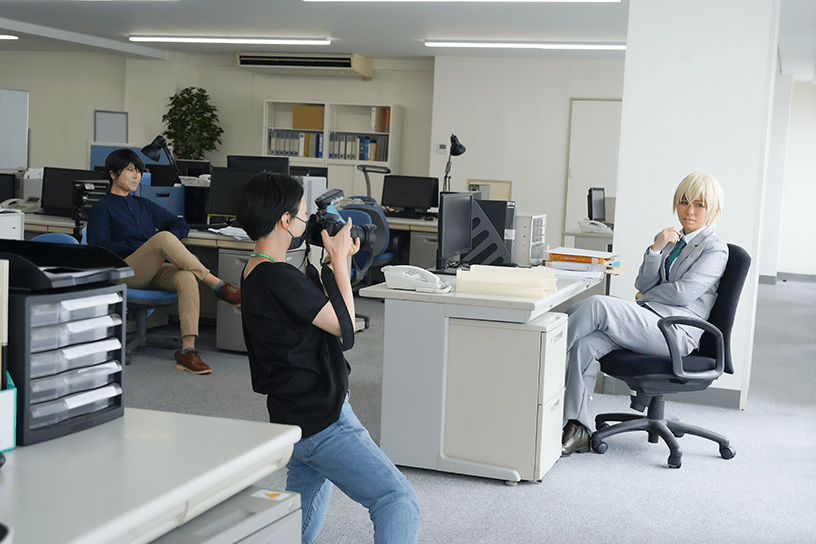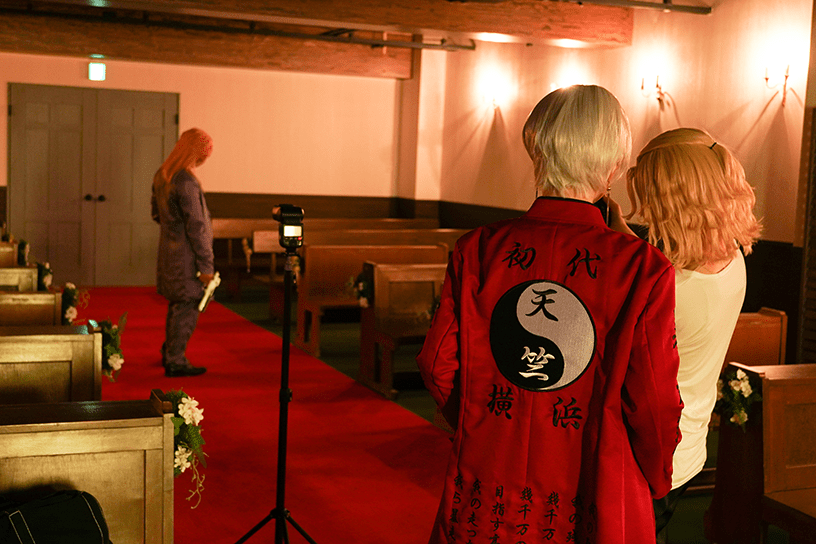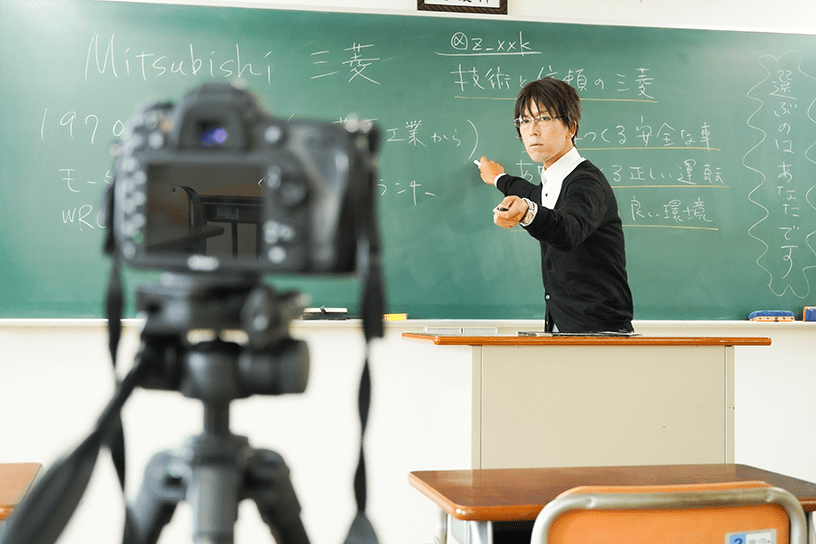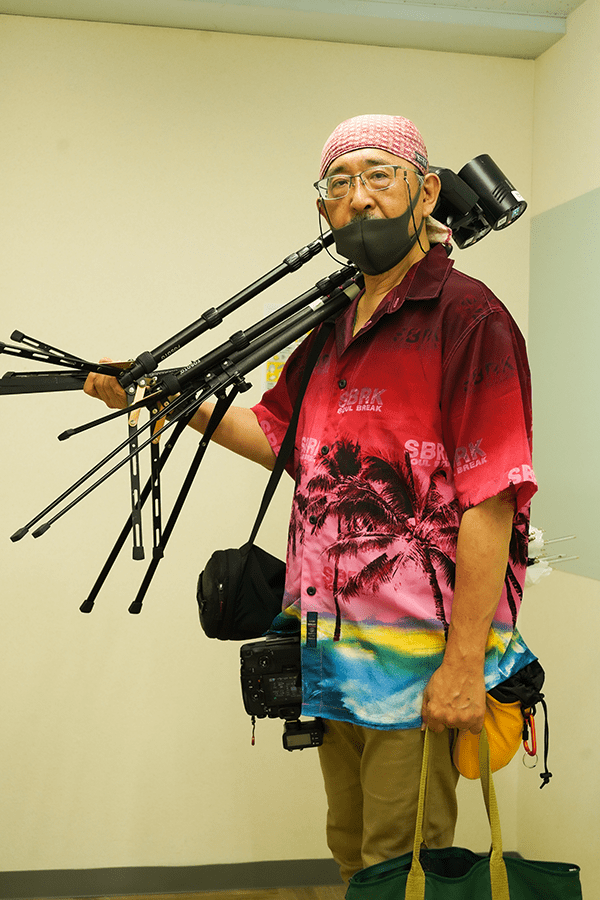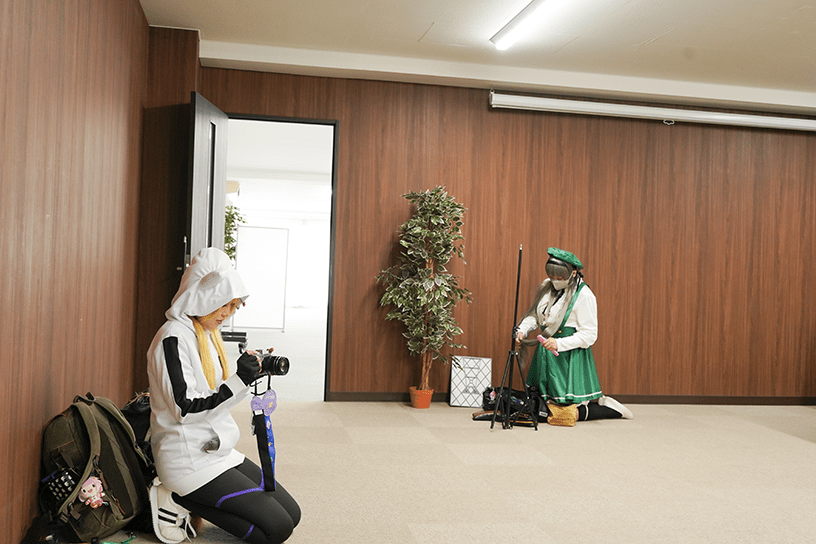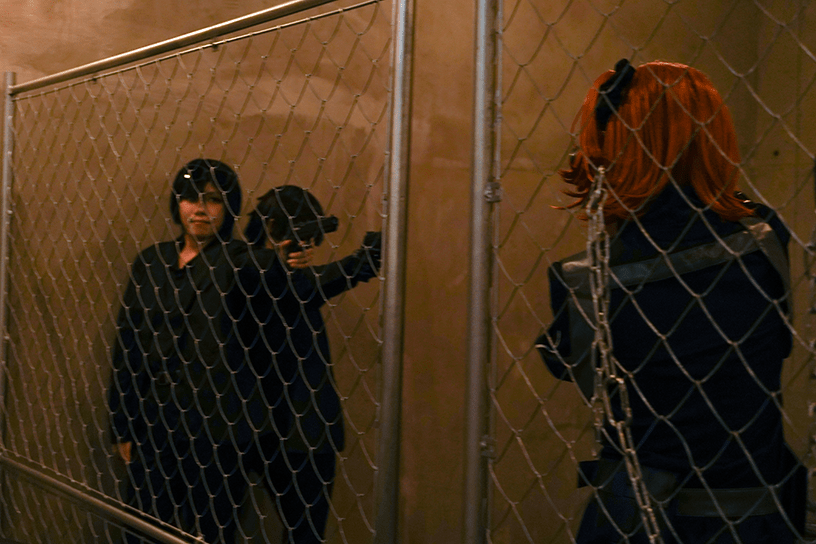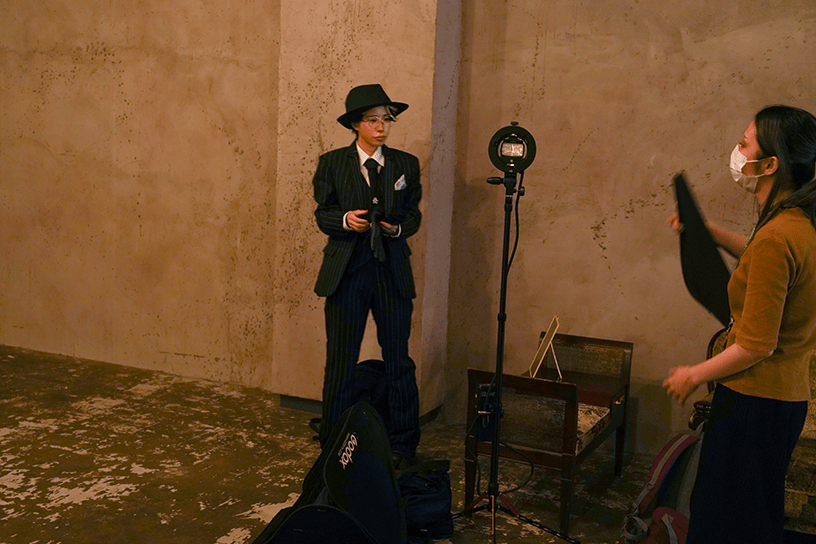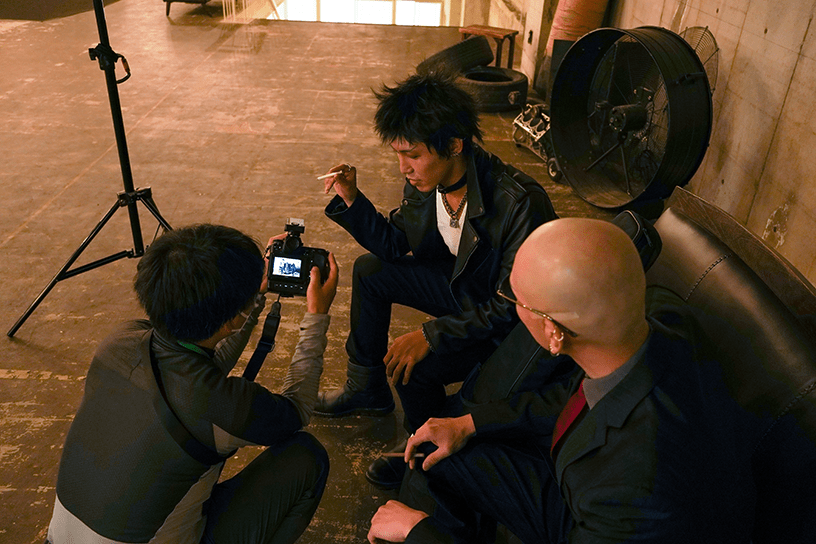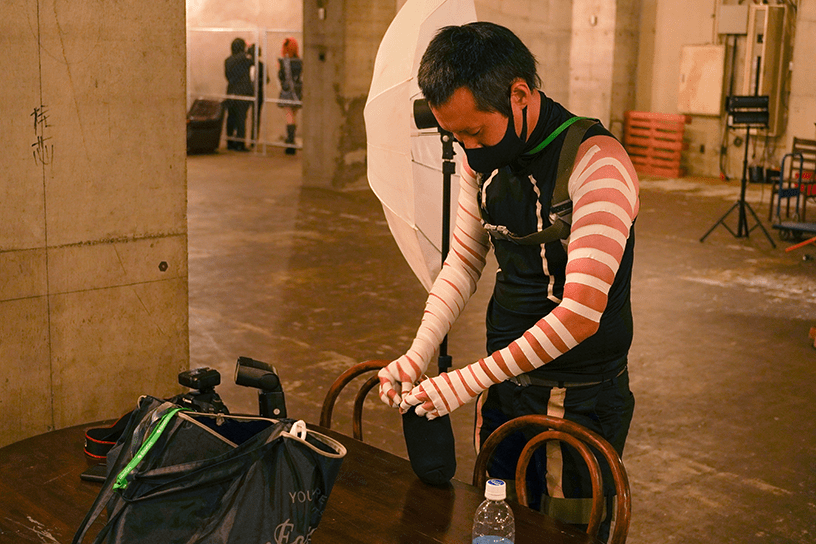 All-night shoots? What were we thinking?!
Businesses are made by balancing supply with demand. That's a basic principle of economics. But we completely ignored that in favor of our doujin spirit, because there was almost zero demand for nighttime photoshoots.
We had argued that no one wanted to do night shoots during the May event, but…
"Shush. If even just one person wants to do it, we're gonna do it! That's what I call doujin spirit!"
So said the big boss. So even though we argued about the logistics of it and about needing to get paid properly–we don't want to be corporate drones–the boss steamrolled us into making it happen. However…
Night #1: 2 participants
Night #2: 0 participants
Thanks to those who participated the first night!! We are very grateful to you for making our time worthwhile. 
However…no one seemed interested in coming on the second night. Not a single person. So…
We staff decided to do a little barbecue instead!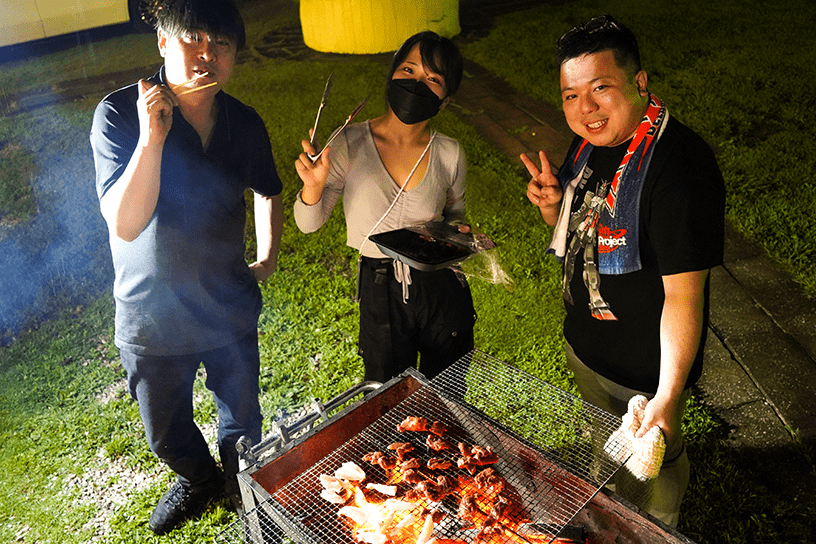 It was summer after all. Though it was raining ever so slightly, we found an amicable solution, and managed to make some great summer memories at the same time. 
If you want to hear about GiveCos events, make sure to add us as friends on LINE, so we can give you the latest info as it comes out. Use the QR code below to register us.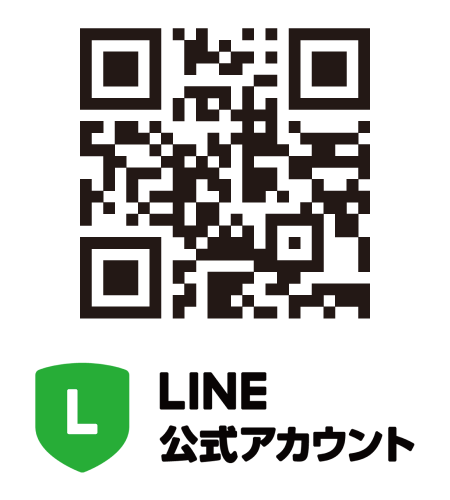 Plus, we're offering an extra special rental service, completely free of charge!
It's these two guys, who acted as receptionists for the GiveCos event.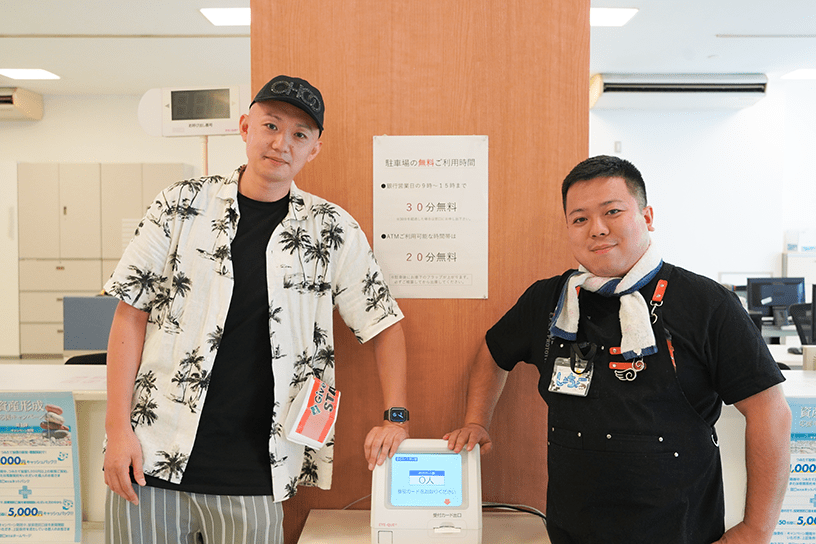 Right: President (Height: 159 centimeters. Weight: 85 kilograms)
Left: Writer (Height: 182 centimeters. Weight: 75 kilograms)
"You don't have the right to use our likeness!"
Is something they probably won't say? Anyway, if you're looking for a normal dude to play the role of a minor character, or have always wanted someone to take the blame for something, then definitely give these guys a call. 
(We will not accept complaints about the middle-agedness of our models.)
They accept TV and social media appearances and are basically offering free materials that need no processing or modification. 
See you at the next Yotsuya Base event!
→Add us on Line
●GiveCos
Twitter:@GiveCos
Follow @doujinworld
Writer
Shiro Sato
Having started an advertising production company in 2010 whose main business partner is a mail order company, he specialises in direct response advertising.