Promote 『AKIHABARA VIRTUAL TOUR Let's go to OTAKU WORLD』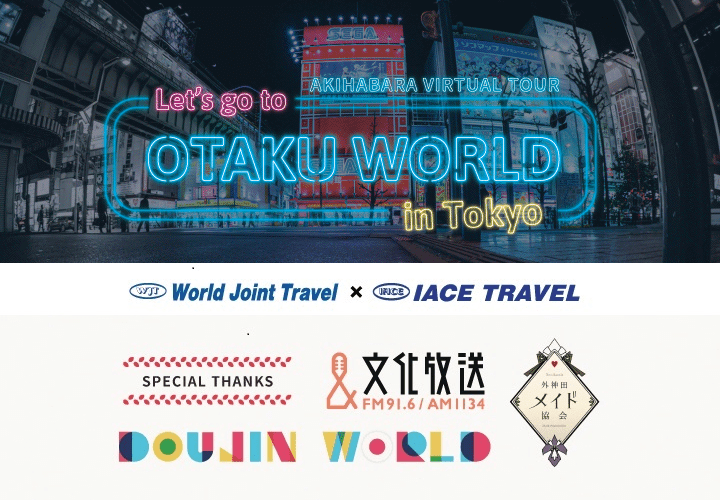 We, "World Joint Corporation Japan", are a travel agency founded in 2018 with strengths in American culture, based on "IACE TRAVEL U.S.A.", which started its business in the United States and celebrated its 50th anniversary last year.
This event is a "virtual tour" where foreigners who cannot come to Japan due to COVID-19 can enjoy the feeling of traveling in Japan while staying at home.

One day, our group planned a tour of Ikebukuro and Tochigi with the theme of cosplay. However, we were not familiar with such otaku knowledge, so we were introduced to Doujin World.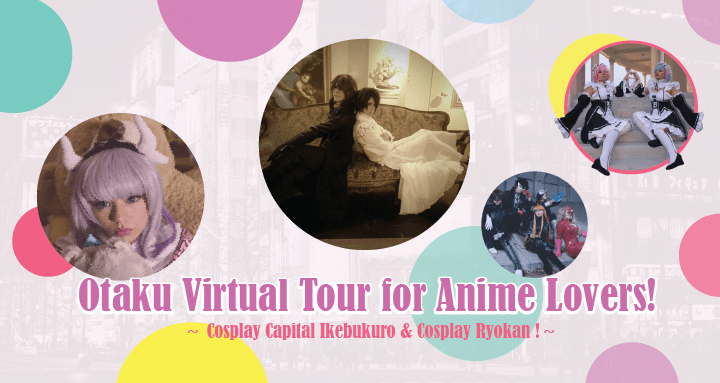 Many overseas cosplay fans had come to see it!

YES!
This time, especially the Sotokanda Maid Association cooperated and realized a virtual tour that can not be experienced at other travel agencies!
Tour participants will make a virtual trip to Akihabara, play with Gacha-Gacha and UFO Catcher in a "Game Center", shop at the official anime and cosplay store, enjoy the vibrant and colorful nightscape of the town, and then visit a maid cafe.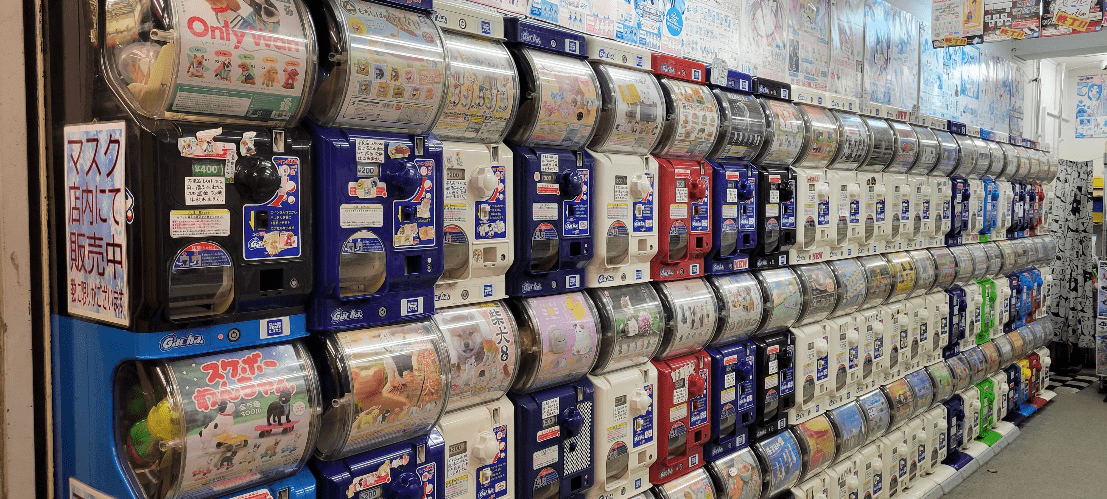 There are countless gacha-gacha in Akihabara!

Of course!
And they can also enjoy a maid cafe.
First, they have exclusive chance to virtually meet maids from 3 different maid cafes!
Second, there is also a question corner for maids!
Third, we are preparing a chance to Cheki(take polaroid photo) with the maid's autograph and your name!

Don't worry!
We have prepared three plans to make the participants more enjoyable.
First of all, if you only tour, you can participate for $20.
The Basic Plan costs $25, but you can get Japan-made Kyun-Kyun socks.
The premium plan is $ 35, but you will receive not only Kyun-Kyun socks, but also a Cheki with a maid's autograph and your name.

Don't miss this chance!
The tour will be held from the following times on Sunday, November 14th.
ET@ 7 PM
CT@ 6 PM
MT@ 5 PM
PT@ 4 PM
HT@ 2 PM
The ticket can be purchased up to 2 hours before the tour starts.
You can purchase from the link below.
https://www.iace-usa.com/en/wjt/akihabara-virtualtour

Follow @doujinworld