[Cosplay-Patissier-Dancer: Mizuho] Through combining her passion with business… A new world genre was born.
What has this triple threat been up to?
Yes, I was given free-reign to create her title, but a "cosplay-patissier-dancer" is a title that leaves a definite impression. Much like the title of a "hypermedia creator", each and every word has its own impact.
It's tough to combine your career and your hobby. When you do what you love to do as a job, a lot of your hobby then becomes about business and can lead to an abundance of conflicts. Having a balance is important in everything. DoujinWorld for example, is a project that prioritizes our preference and aspirations… I really miss having money in my wallet.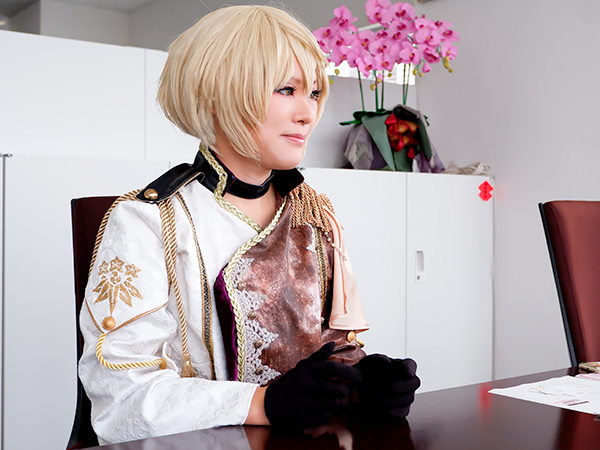 What has Mizuho, the triple threat, been up to..?
Mizuho who we have with us today, was actually introduced to us by a guest that we've previously interviewed, Natsume. I really take my hat off to someone who is able to take cosplay and integrate it into a  patissier business as well as a semi-professional dance career. There's a sort of double-sided complexity when written … no , scratch that, a triple-sided one. I asked Mizuho what her secret to this was.
Enjoy Cosplay To Your Heart's Content!
"Yes, my hobby is without a doubt cosplay! I have been cosplaying for about 20 years now. Back when I started, cosplay wasn't very big, so the costumes were handmade and wigs were pretty expensive. The exciting part of it  was to gather with other cosplayers, rather than the quality of the costumes. Now, the most important part to me of my cosplay experience is the photography. In these photos because I'm not the only person who plays the leading role and there is a chance to tell a story… I feel an extraordinary sense of accomplishment when I am able to take that kind of photo."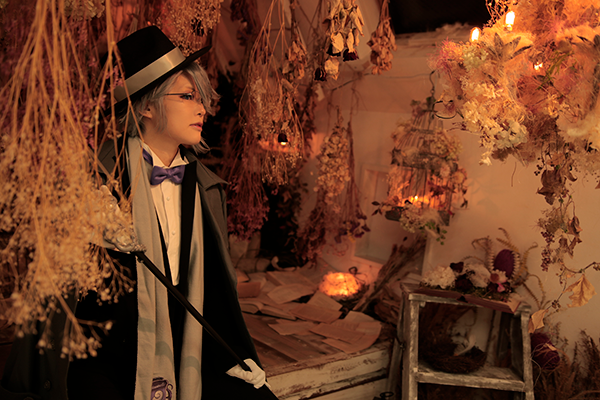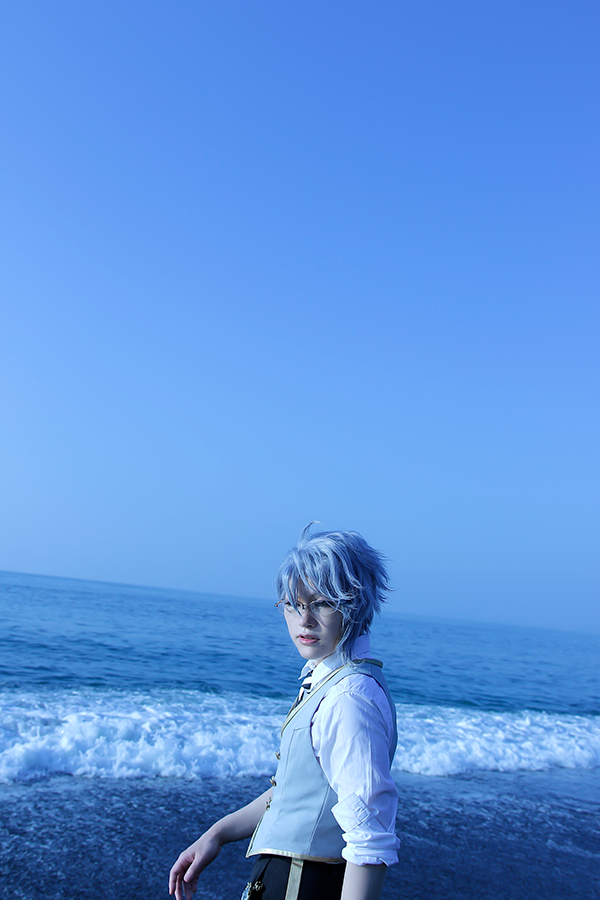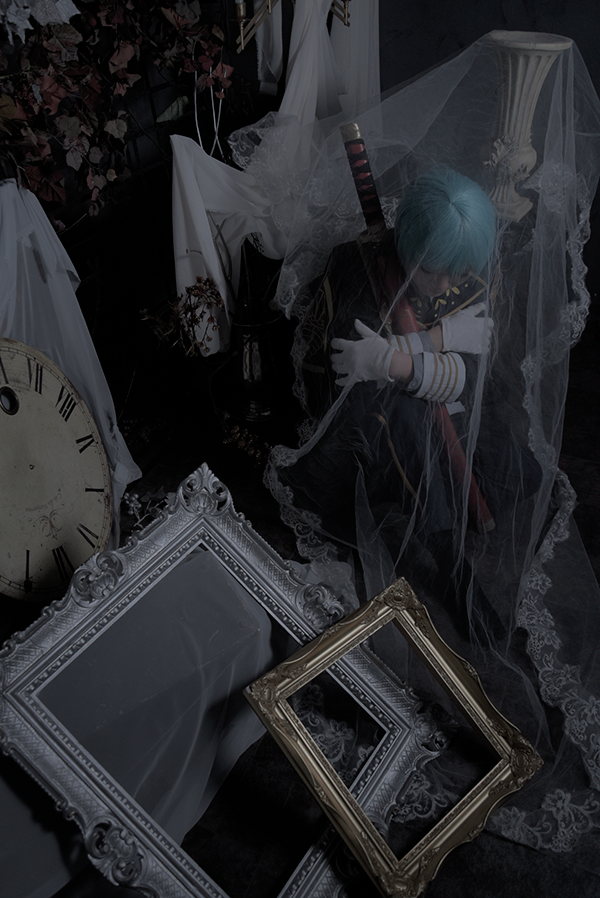 It's amazing to see the scope of Mizuho's cosplay career from the beginning to now. Her costumes are more often than not handmade. For the 2.5D character especially, not only are her designs spot-on but she goes as far to use the same fabrics as the originals as well.
"It makes me happy to be donned in the same fabrics they wear. When I started cosplaying I couldn't sew to save my life, then I went out and learned how, and slowly started to sew more and more challenging things. It brings me joy to wear the exact cosplay of the characters that I love."
Cosplay Photography That Doesn't Cut Corners No Matter How Small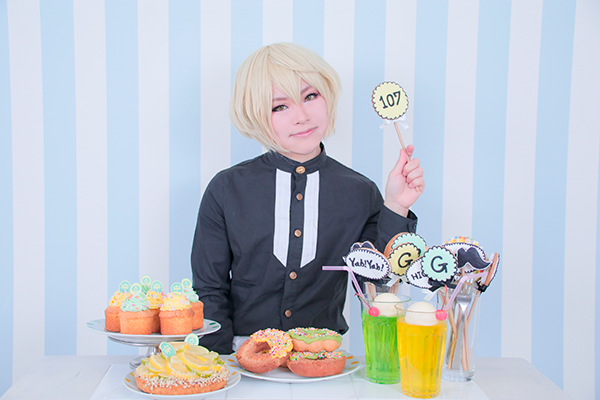 A scene with perfectly matched sweets,  background and props; even down to the font.
As we mentioned before, Mizuho works mainly as a pastry chef and has about 16 years of experience in the field. This also apparently comes in handy in regard to cosplay photography.
"For photoshoots I will prepare props for baked goods and sweets. Also, in addition to the pictures in my cosplay photo books I also add recipes."
Even one of the sweets used as props in the photo are actual sweets and not prop food. It's that kind of detail that adds a certain layer of depth to the picture.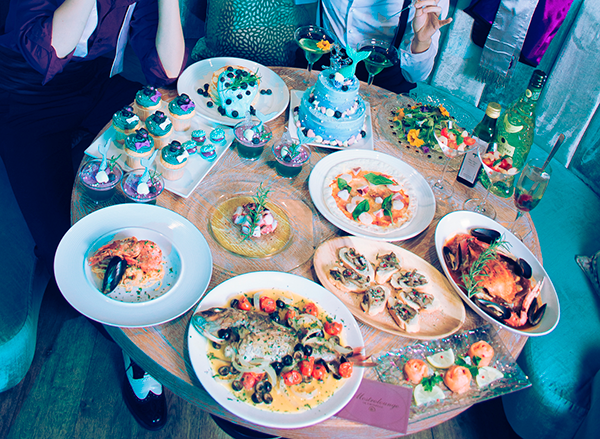 An established cosplay photo with hardly any people in it is a big surprise!
A World First: Cosplay Pole Dancing Is Born!
"I also have experience working as a dancer and as a DJ in a club, so I also do cosplay performances and DJ cosplay as well. Something I especially want to share with people is the concept of cosplay pole dancing. A friend of mine who works at a club as a dancer approached me and said that she wanted to put on an event where people pole dance in cosplay. She wanted to know if I could help her put it together. When you think of pole dancing it might seem a little bit scandalous, right?"
Yes! Of course!!!
 "… but I am fully clothed."
What?
"It's not erotic pole dancing for tips, but rather a performance that combines pole dancing techniques with cosplay. I've had some experience with pole dancing and I thought I have to help with this because it would be so interesting to fuse the two together! Even in the anime world there are sometimes characters who pole dance.  Wouldn't that be amazing if we could bring that aspect into reality?" 
Pole dancing while in cosplay… it's easily said but in reality requires a very high level of technique.
"The reason why pole dancers expose their skin is because they need their skin to be in contact with the pole. If you have fabric from cosplay in between you and the pole you slip all over the place (laughs) Because of this, I do a lot of tough training and really focus on strengthening my core. Also, if I am really slipping I spray my clothing with a product that allows the fabric to create a friction with the pole almost like rubber."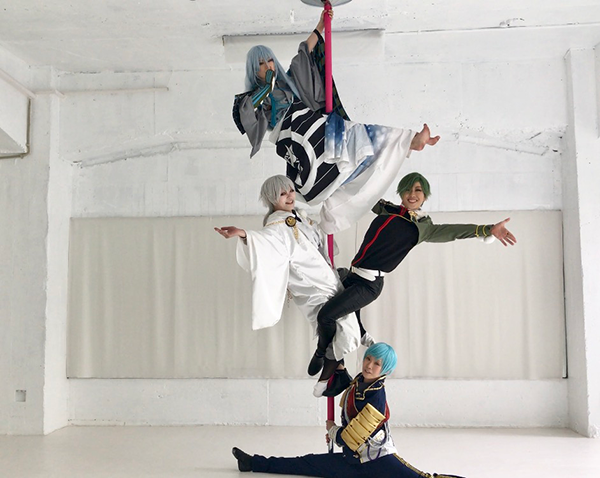 Phenomenal acrobatics!
When watching Mizuho's video on Twitter you wouldn't even think that it's that difficult to do, because it looks absolutely effortless; It flows so weightlessly it was like  there was almost no gravity at all!
"Recently, I've been helping as an event MC rather than a dancer myself (laughs). We have had people who won awards at the World Pole Dancing Championships appear at some of the previous events. I've also appeared at the events myself.
One Day She Wants To Share It With The World
Finally we asked Mizuho, the triple threat cosplayer-patissier-pole-dancer, what her goals are for the future…
"Cosplay pole dancing is rare in the world today. In actuality, it's a genre that hadn't really existed before and that's why I want to share it with the world. To all of you DoujinWorld patrons who are doing cosplay pole dancing at events overseas, I want to say keep it up!" 
Mizuho
Twitter:@mizuho_es
(For her patissier account click below)
Twitter:sweetscreator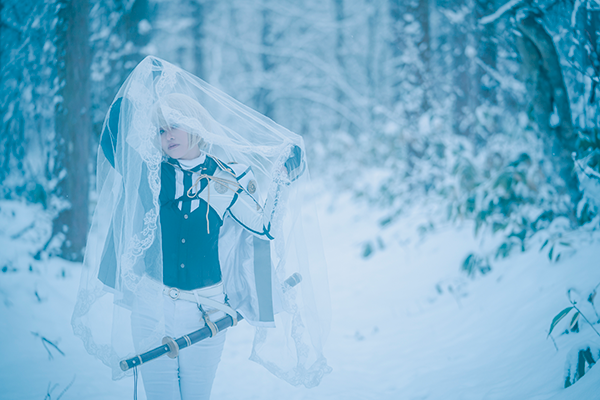 Follow @doujinworld
Writer
Shiro Sato
Having started an advertising production company in 2010 whose main business partner is a mail order company, he specialises in direct response advertising.
Translator
Rhiannon Charles