The GiveCos Cosplay Event at Aomori University's Tokyo Campus was an absolute blast!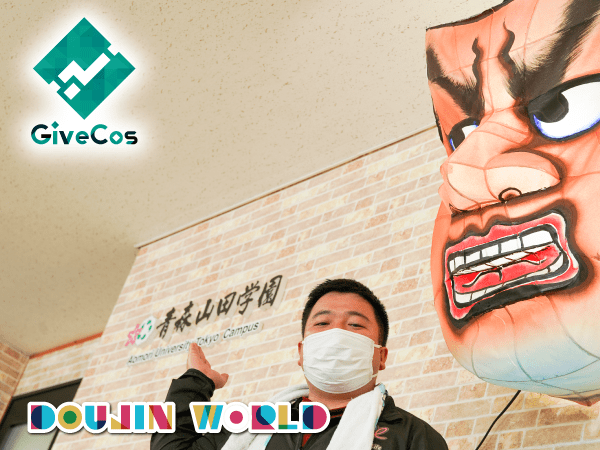 Today we attended a real school at the third ever GiveCos Event!
Ah, the first page of youth…the backdrop of the lives of young girls and boys…the memories of fleeting romance…I can think of dozens of anime and manga with a school setting. However, it's not very often that cosplayers get to play a character in an actual school. In most cases, they have no choice but to request a classroom setup in a studio. 
But what cosplayers want isn't just the desks and the chalkboards, but the atmosphere!
The campus trees that have watched over thousands of students…The chips and chinks in the classroom walls…The sand in the playground…These are what complete a school setting. 
Thanks to Aomori University's Tokyo Campus, a global university with a student body made up of about 90 percent exchange students, we were able to bring that dream to life back in July and hold a cosplay event in an actual school!
Aomori University Tokyo Campus Website
The Number of Participants Finally Hit Three Digits!
Up until now, the number of people who participated in a GiveCos event was, at most, a few dozen. Even that many should have caused chaos…but this time around we set the limit to 100 people.
Initially, I thought I knew what it meant to organize an event on such a scale, but I have reflected on my naivety. In the end, 100 people is a lot! I've fully realized just how complicated it is to have that many people participate in an event. 
Application deadlines and limits, participation fee payments…I found myself inadequate in various ways and facing lots of unknowns…I'm so very sorry!!!
Using this experience, I fully plan to improve and connect what I've learned to future events and to my studio business. We really hope to work with Aomori University again in other GiveCos events!
The Most Popular Spot? The Gym! Mixing Multiple School Clubs
When you think of a school cosplay event, you'd probably think the classroom would be the most popular spot. That's what I thought. But as it turned out, the gym was the hit location!
There were photoshoots of basketball clubs and volleyball clubs, of badminton clubs and even sometimes delinquent hangouts. It was like witnessing and actual day of school with real students.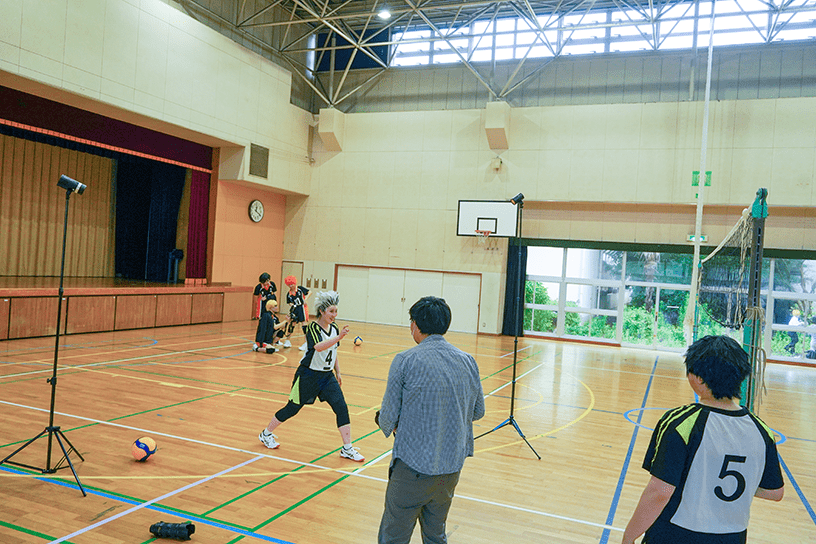 All that Was Left Was the Teacher
That's not to say that the classrooms didn't have photoshoots of all kinds of characters from many different stories. If I was the homeroom teacher of this class, every day would be a party. Actually, I take that back–every day might give me a stomachache.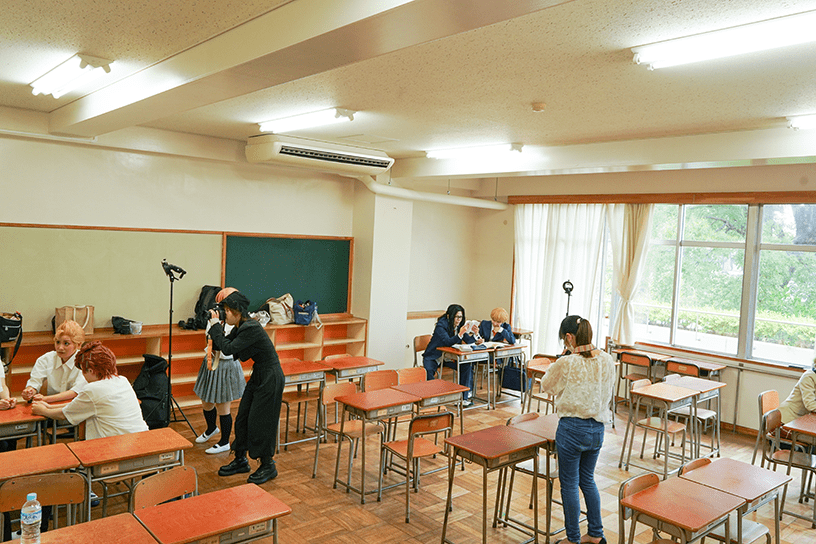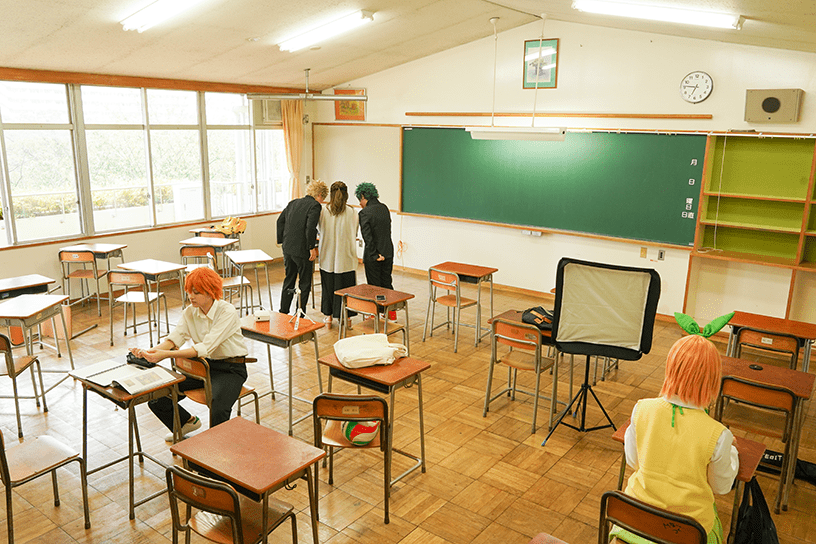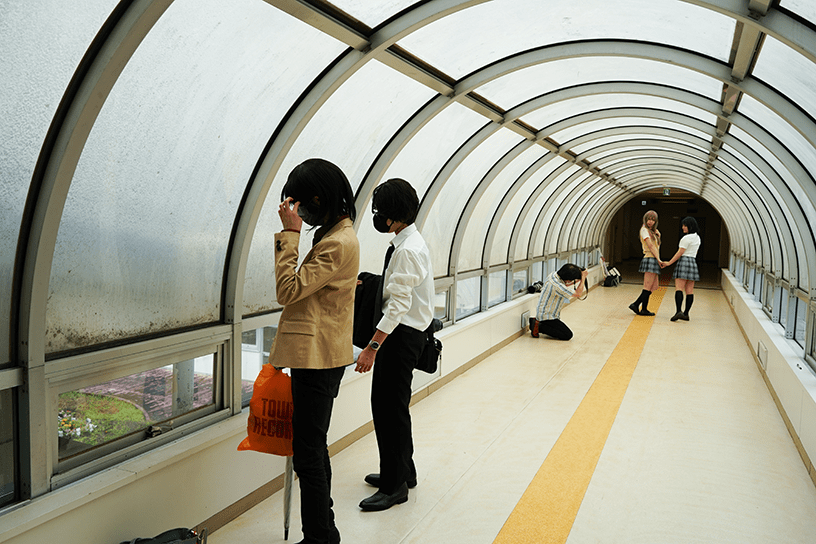 Photoshoot Locations You Can Only Find at a School
The school halls and the campus grounds are places you can find nowhere else but a school. It was raining on the day of GiveCos, but that didn't stop some cosplayers from reenacting scenes in the schoolyard.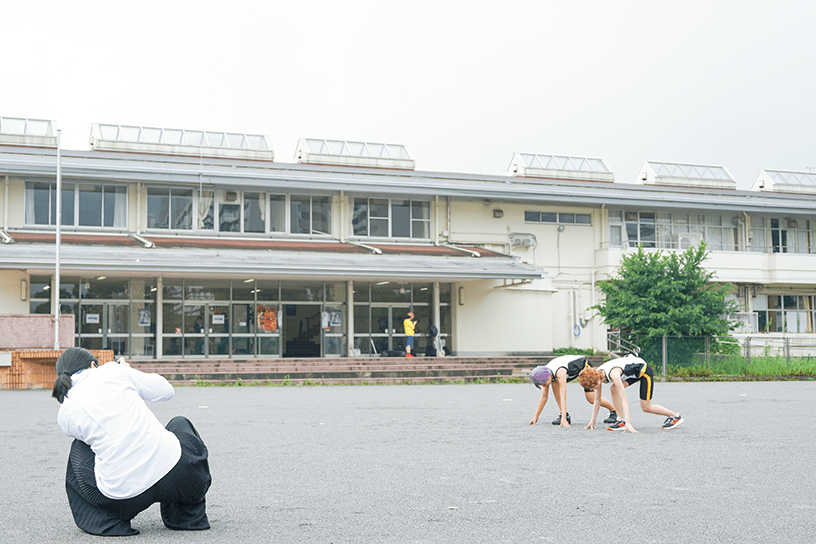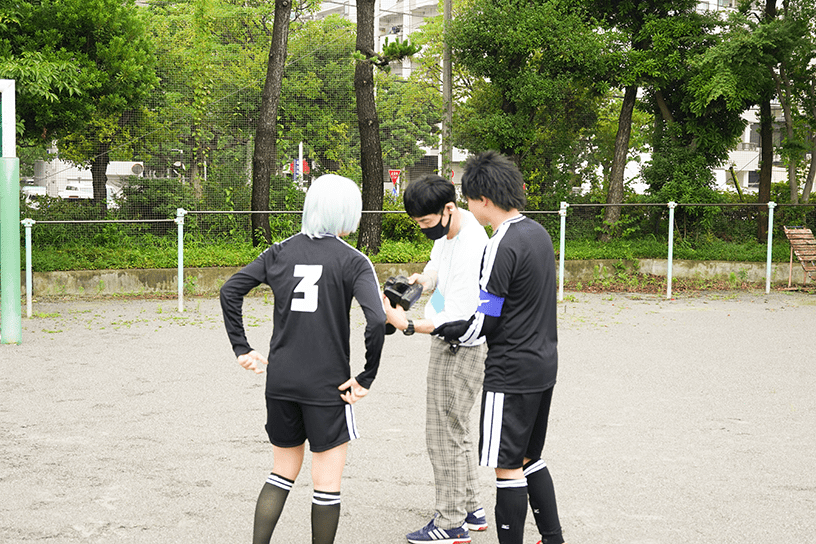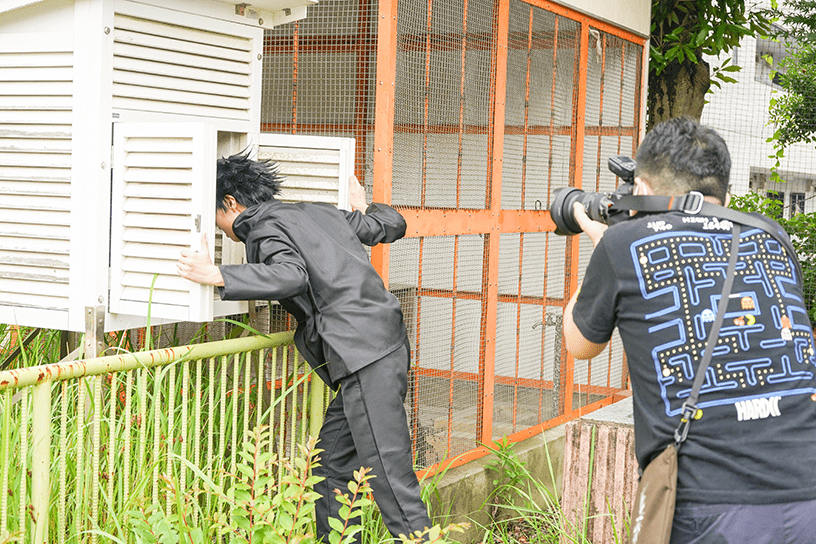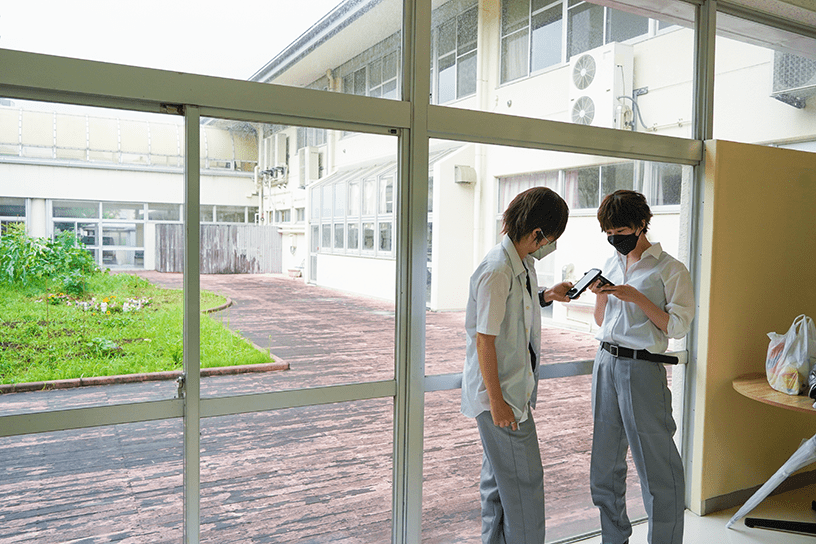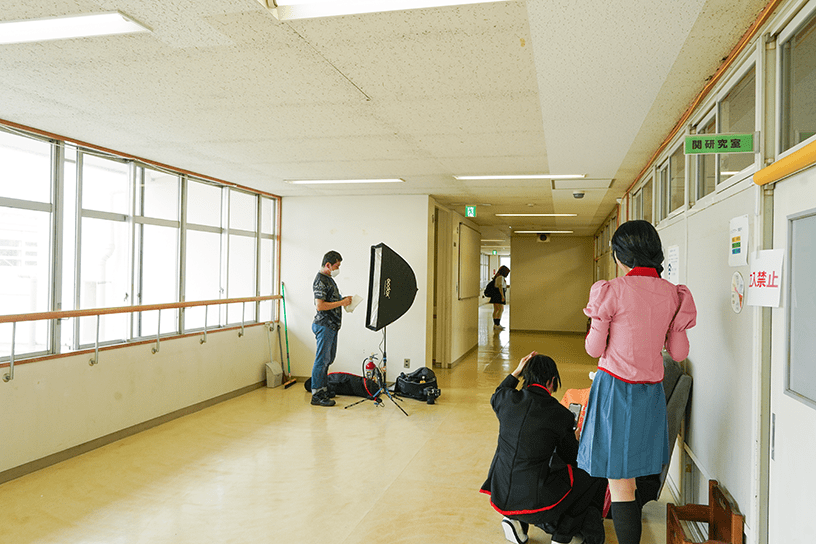 I hope no one got a cold from all that rain!
Important Announcements
Due to restrictions imposed by the location, we could only hold the event for a short time between 10:30 a.m. and 4 p.m., but everyone had so much fun with so many photoshoots that we're really happy with how it turned out.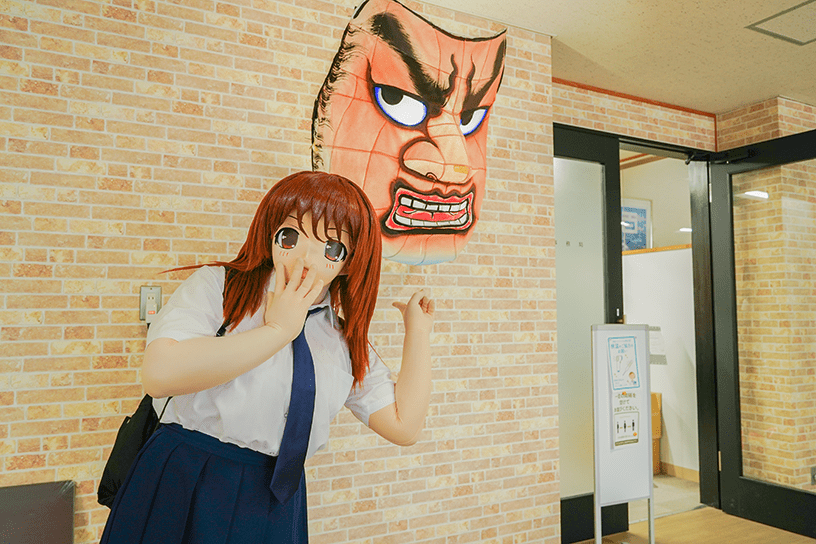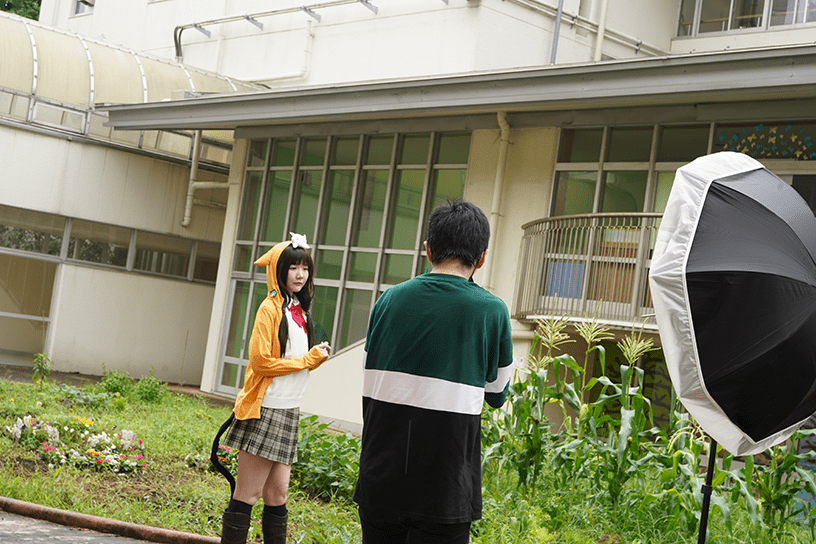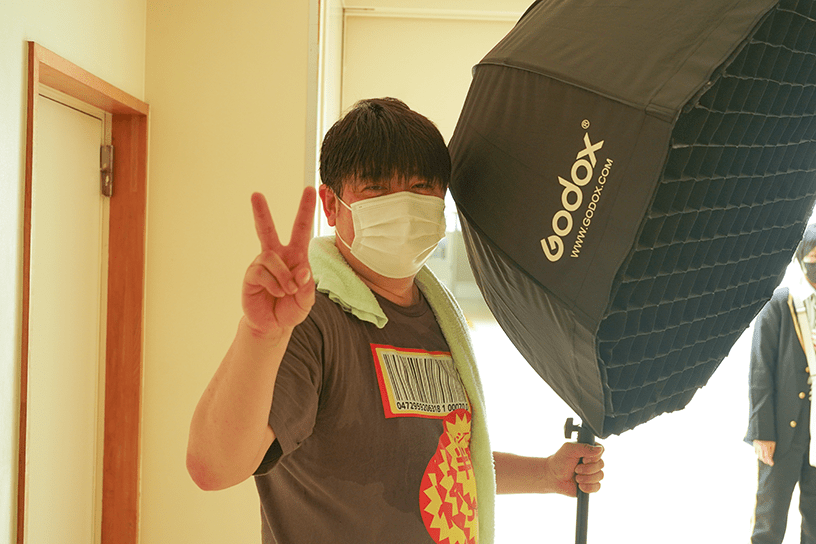 A familiar face worked as a cameraman for us! Cozy (@cozy1215) worked really hard!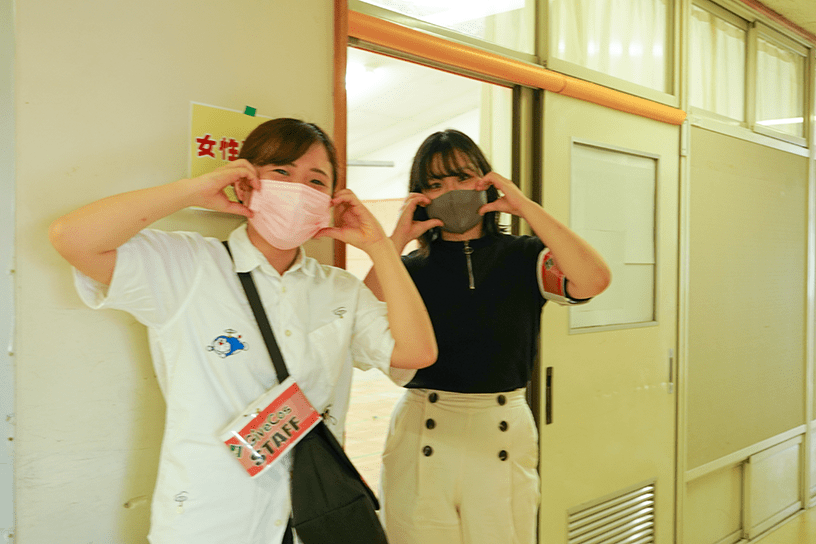 Our newest GiveCos staff! Everyone, thank you!
We also have an important announcement to share with you…
We can't believe it, but…
But….!!!
Our GiveCos photo studio at Yotsuya Base is open and ready for business!!
As of July 17 this year, GiveCos Studio, an entire building dedicated to photo shoots, opened its doors to cosplayers in Tokyo. There may be some construction still happening inside when you get here, but please come check us out!
GiveCos Studio (Yotsuya Base)
Address: 160-0004 Tokyo-to Shinjuku-ku Yotsuya 2-9-1 Kanazawa Building
〒160-0004 東京都新宿区四谷2丁目9-1 金沢ビル
Website:  https://www.givecos.com/yotsuyabase
Also, in cooperation with Studio Planear, we're holding private rental events. 
For more details, please add the GiveCos account to your Line! We can't wait to see you!!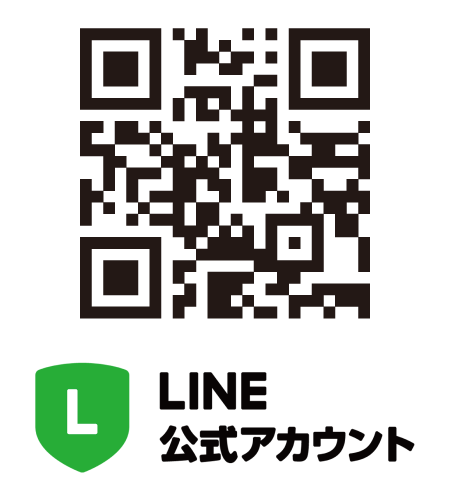 Add us on Line!
GiveCos
Twitter:@GiveCos
Follow @doujinworld
Writer
Shiro Sato
Having started an advertising production company in 2010 whose main business partner is a mail order company, he specialises in direct response advertising.