Covering THE VOC@LOID M@STER45 & Holoket Where You Can Experience Cutting-edge Music and Doujin Culture!!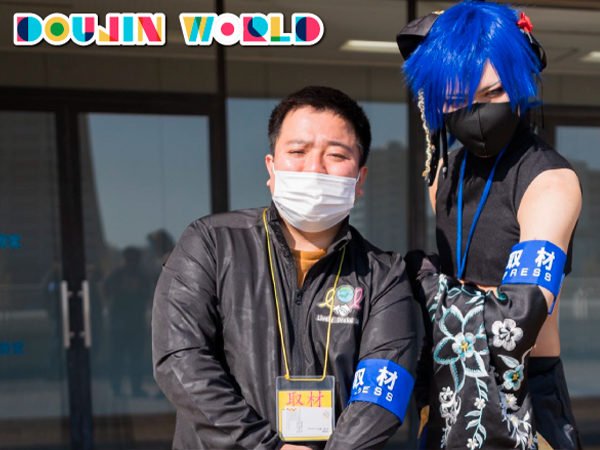 Double the event, double the Fun!!
It's November 15th and the weather is gorgeous! We're here at the Sunshine City Bunka Kaikan Exhibition Hall. This is where THE VOC@LOID M@STER45 and Holoket are being held simultaneously and we've come early to get a jump on registration.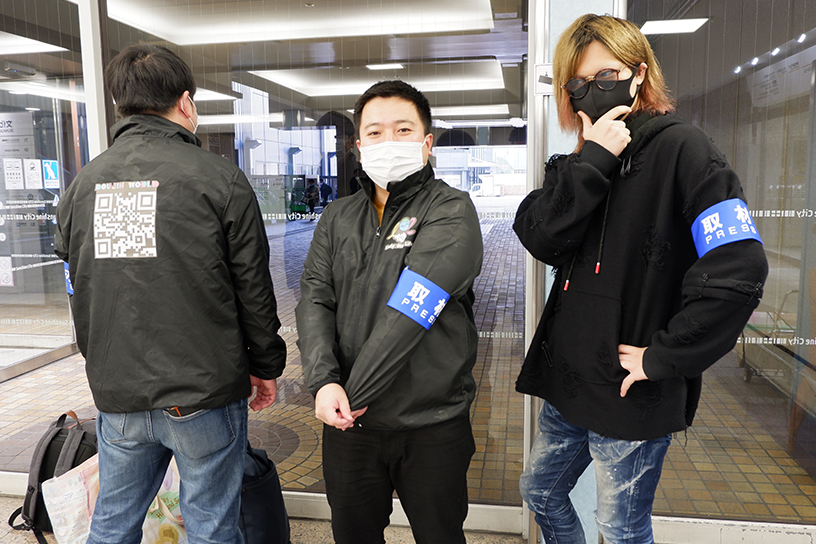 Both events are sponsored by Ketcom which has been a big supporter of doujin events.
●Ketcom
Website: http://ketto.com
●Event Site
THE VOC@LOID M@STER45: https://ketto.com/tvm/
Holoket: https://holo.ketto.com/
What issues are presented by the COVID-19 safety measures?
Undoubtedly, the elephant in the room for these events is the COVID-19 safety measures, especially since this event is being held when it's getting colder and dryer outside. Even with mandatory masks and an increased awareness of virus prevention, the excitement for these events was off the charts. With that in mind, organisers have taken stronger measures to employ social distancing and crowd prevention.
A 3-tier system!!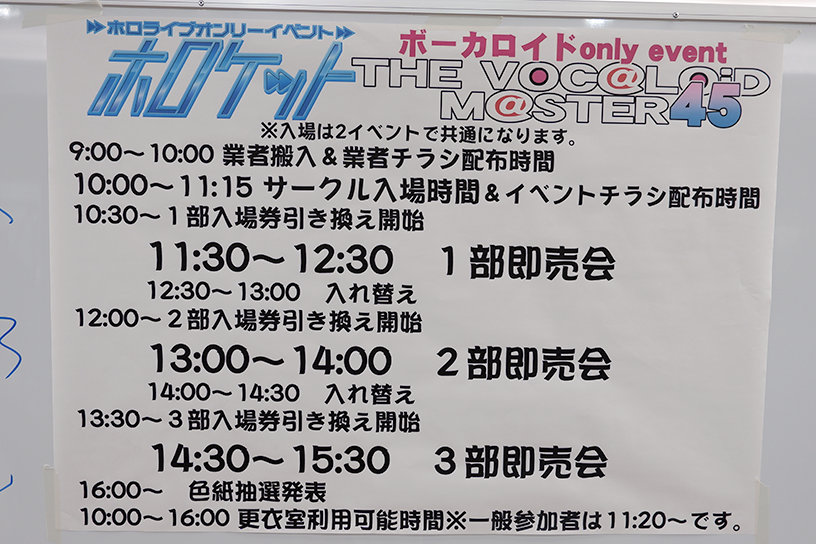 Members of a doujin circle can peruse the hall during selling periods 1~3 and the general public is only able to enter the hall during period 1. When your designated time is up you must (reluctantly) exit. Also, there are no same-day tickets being sold for these events, so if you're thinking that you can casually drop by the event on the day, you will be denied entry. It's a strict protocol that I am sure was a difficult decision to make… Regardless, I must bow to the rules.
What kind of event is THE VOC@LOID M@STER45?
First let's take a look at THE VOC@LOID M@STER45 (here on out referred to as VOMAS45). As the name implies, this event is centred around distributing songs produced with voice synthesis software like VOCALOID and UTAU as well as doujin merch related to VOCALOID characters like Hatsune Miku.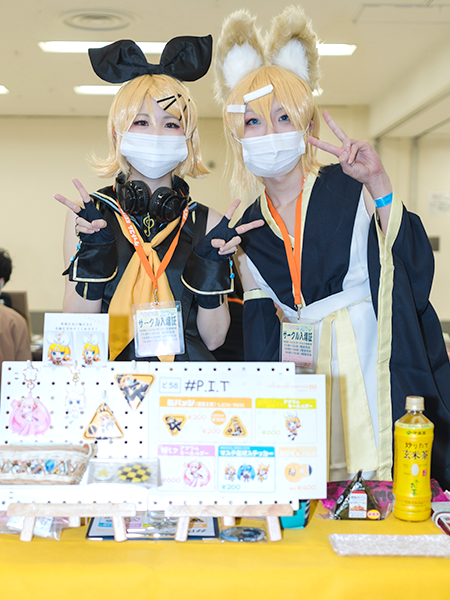 Two of our previous interview guests are also part of a doujin circle!
(Left) pomm
(Right) Toshiru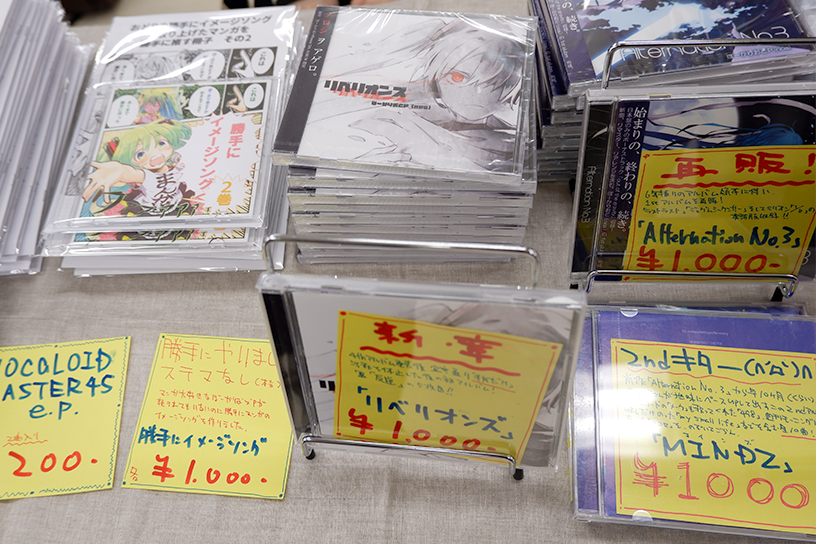 Vocaloid P from our very first interview also participated in the event!
All in all, what makes this event stand out compared to others is its central theme of music. Music creators like the well-known Vocaloid P who use VOCALOID, are the centerpieces of their doujin circles. In other words they are the main attraction. It's a perfect example of how the line between professional and doujin creators is blurred in a good sense. It's a big thing for VOCALOID fans to be able to meet the famous Vocaloid P in real life. There are often times I hear fans gushing over Vocaloid P having a discussion and I get excited thinking about the songs that will be born from moments like these.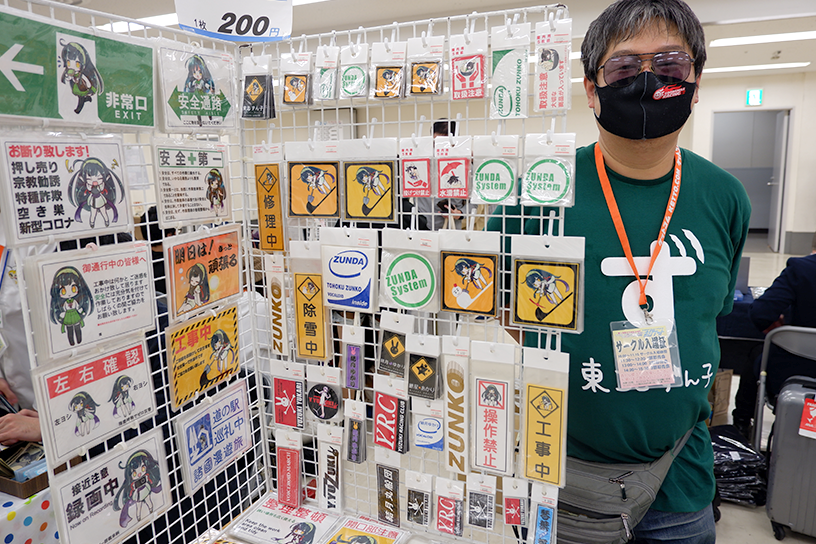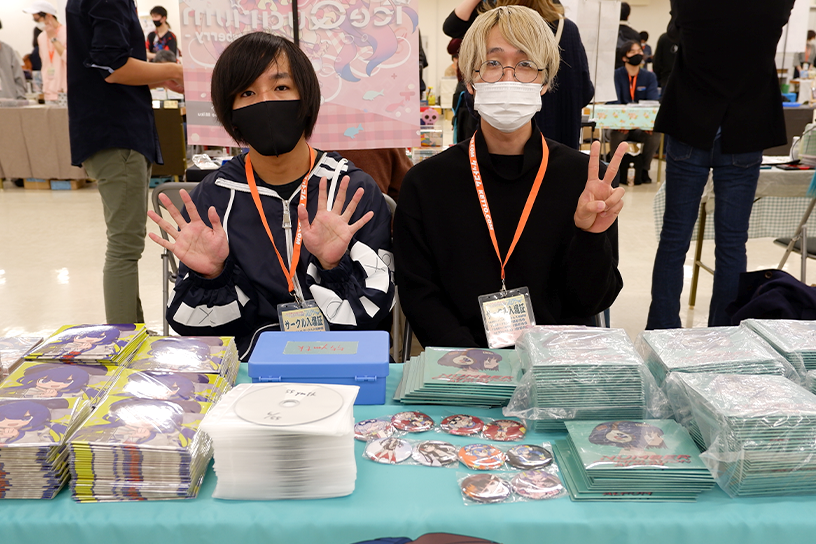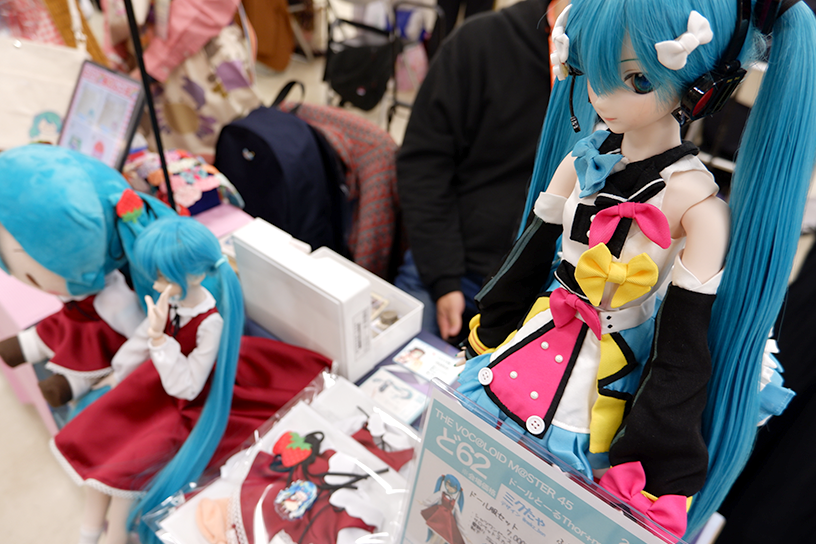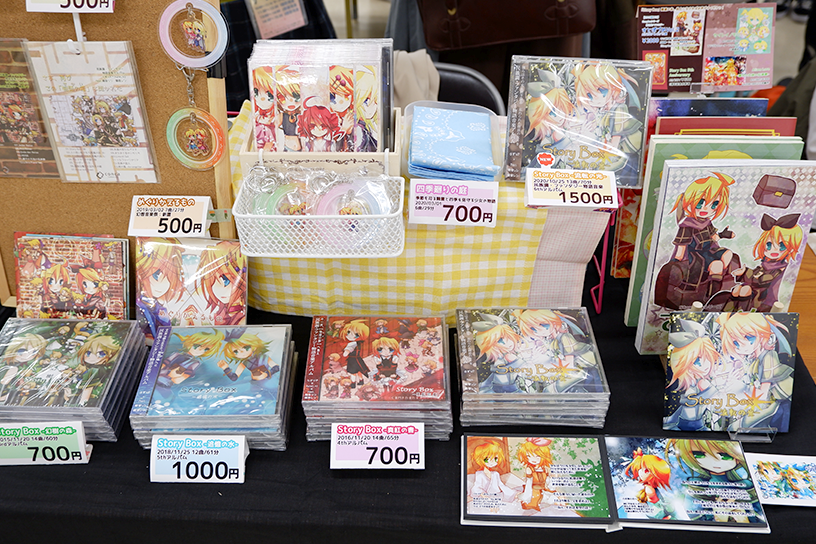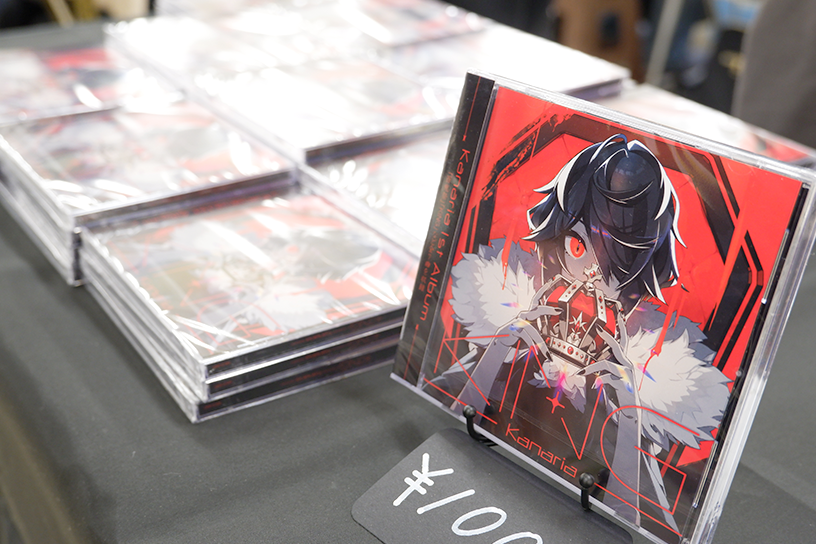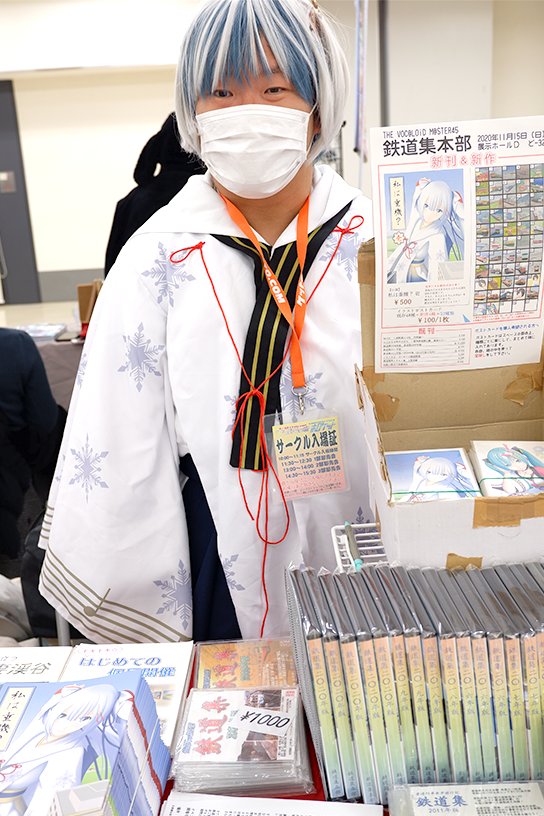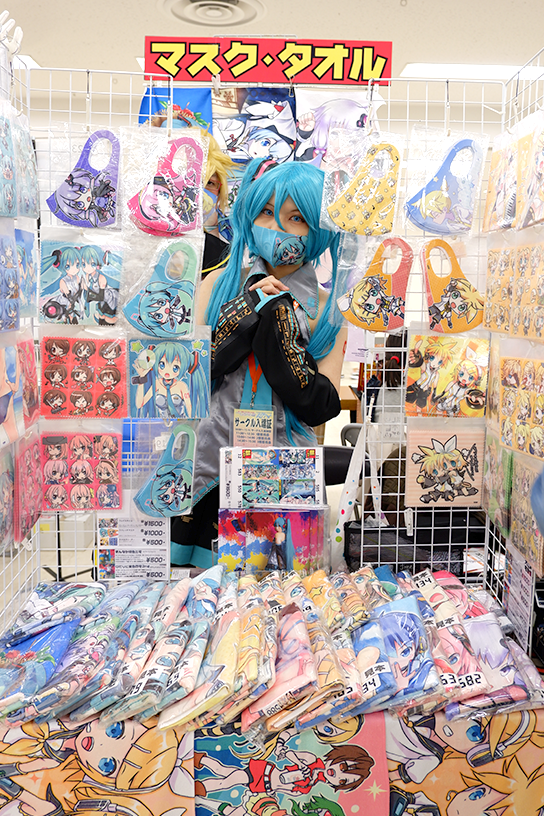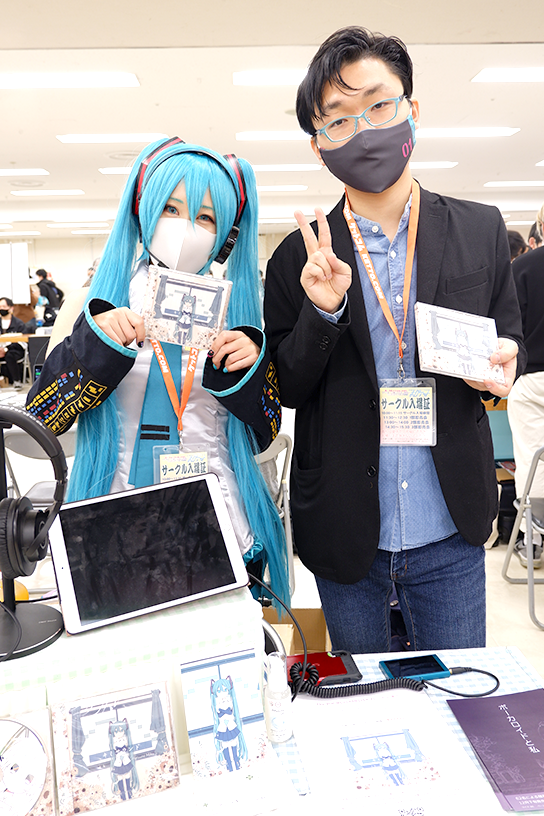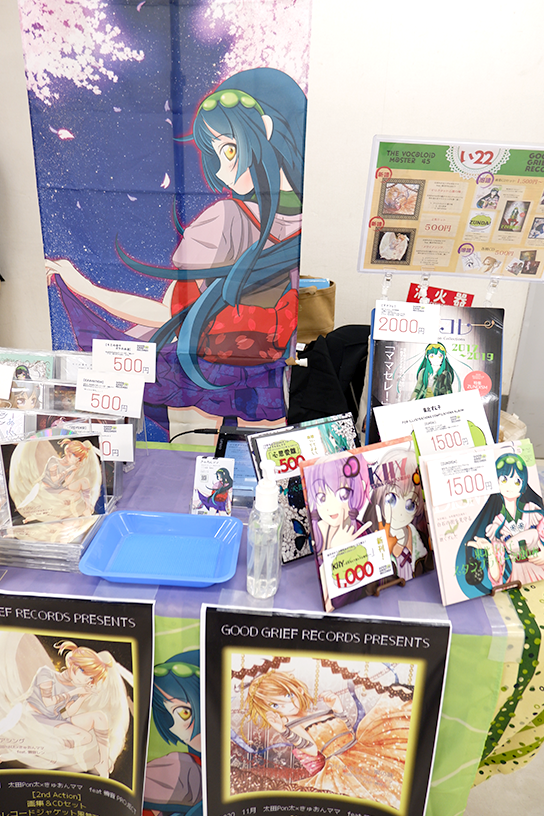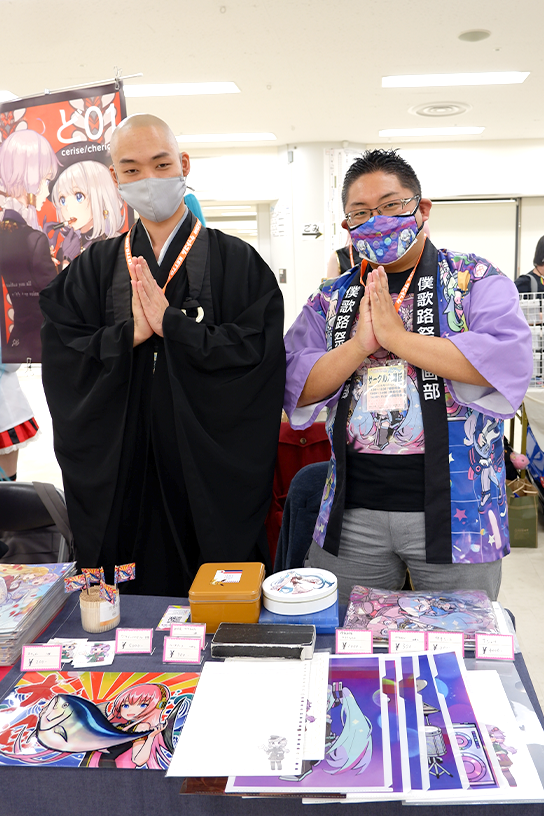 What kind of event is Holoket?
Next let's dive into the event called Holoket (here on out referred to as Holoke). This doujin event is centered around derivative works from VTubers and is active on a Vtuber distribution system developed by Cover Co. LTD  known as Hololive. VTubers are quickly becoming a hot topic. They are known around the world and VTuber booths attract long lines. I think some had reached outside the hall and continued for about 50 meters.
Including doujinshi, there are many things up for sale like merch and illustration collections. There is so much hype… It's no exaggeration to say that it is the new rising star in doujin. The big reason that Hololive derivative works have gained so much momentum is because their creation was built into the Cover Co.Ltd. secondary creation guidelines. Take a look at the following:
Article 4. Licensing of Characters

1. Pursuant to the terms and conditions of the license hereunder and the applicable guidelines with respect to our Characters, the Company hereby grants to a User a non-exclusive right to:

 

(1) create any Derivative Creations of the Characters;

 

(2) reproduce, perform, present, publicly transmit, display, or distribute any Derivative Creations of the Characters that are produced by a User; and

 

(3) use the name of the Characters or any part thereof or their nickname in title or explanation of the Derivative Creations of the Characters that are created by a User, or assign to the Derivative Creations a unique name containing any part of the Characters' name.

Source: Hololive Derivative Work License Agreement (https://www.hololive.tv/terms)
In other words there is no need in the guidelines to include language about "counterfeit works".  Most likely because they are designed to create synergy with their doujin counterparts.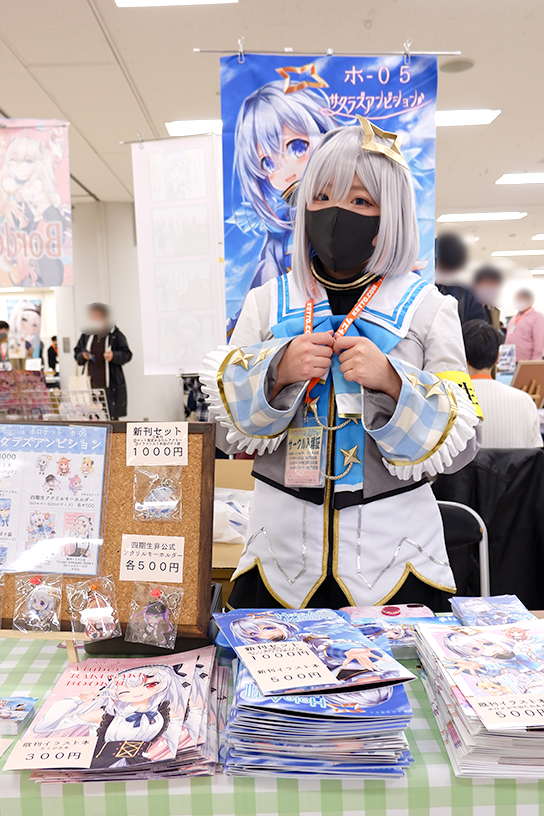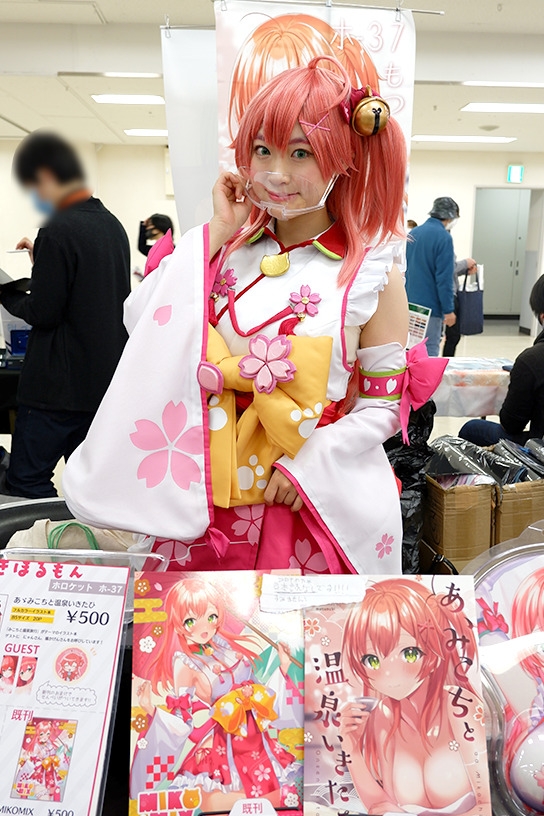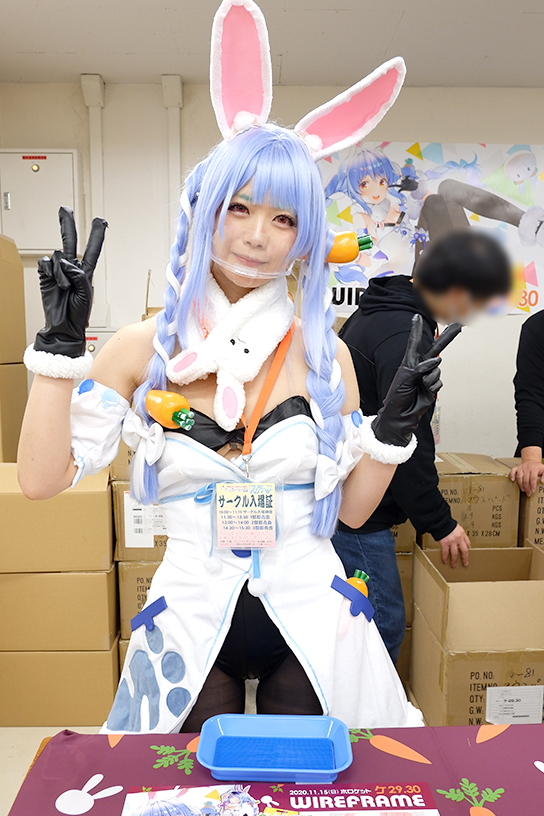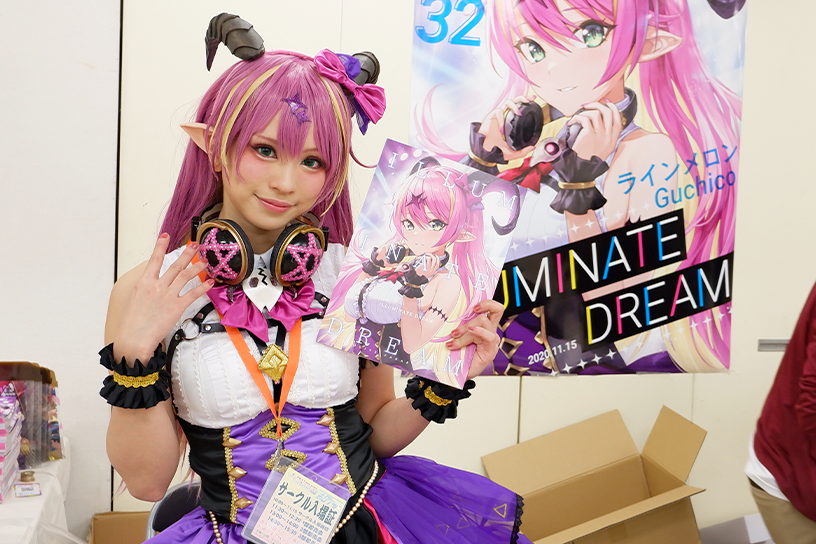 In one sense, they're two conflicting cultures
VOMAS and Holoke… VOCALOID is "a culture of users or members of the doujin community creating works and those works then becoming major". Hololive is a "bridge between the major works and doujin creations" Just think, these two conflicting cultures coming together and being celebrated on the same stage. Isn't it inspiring?
Pictures of Cosplayers!!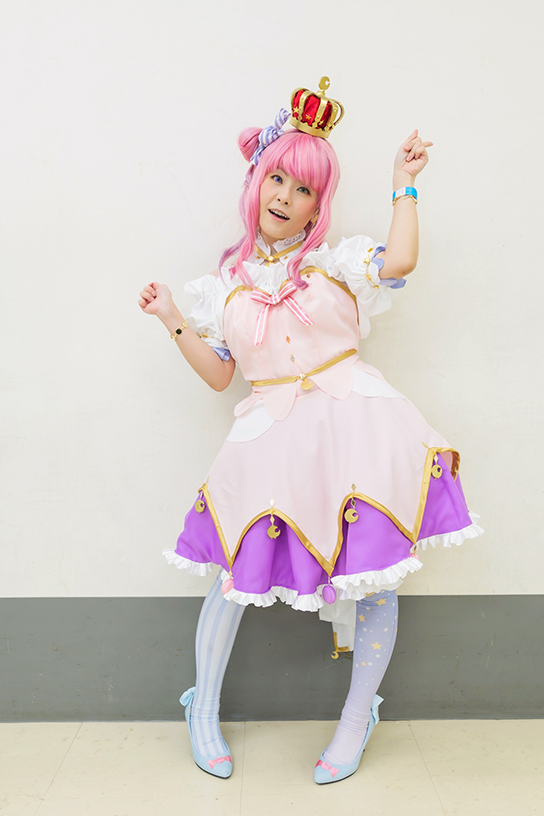 Osuzu (@orenorakuen)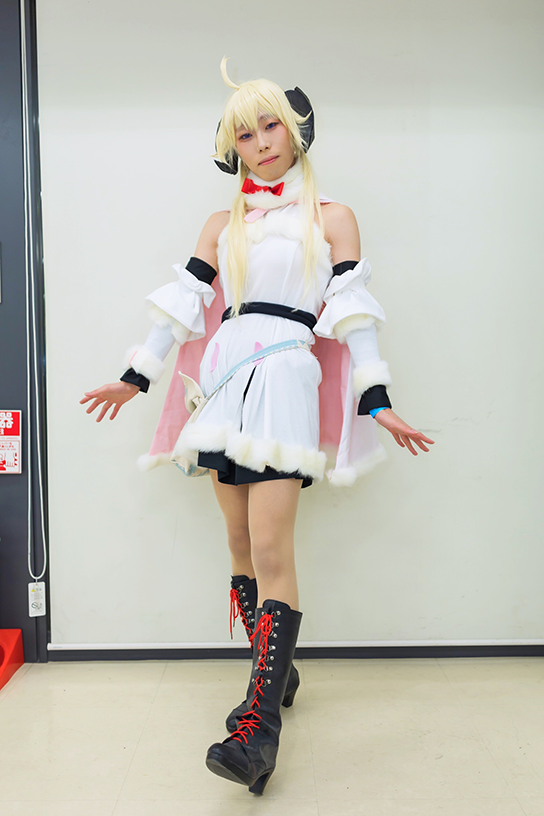 Yurime (@hyakugoume)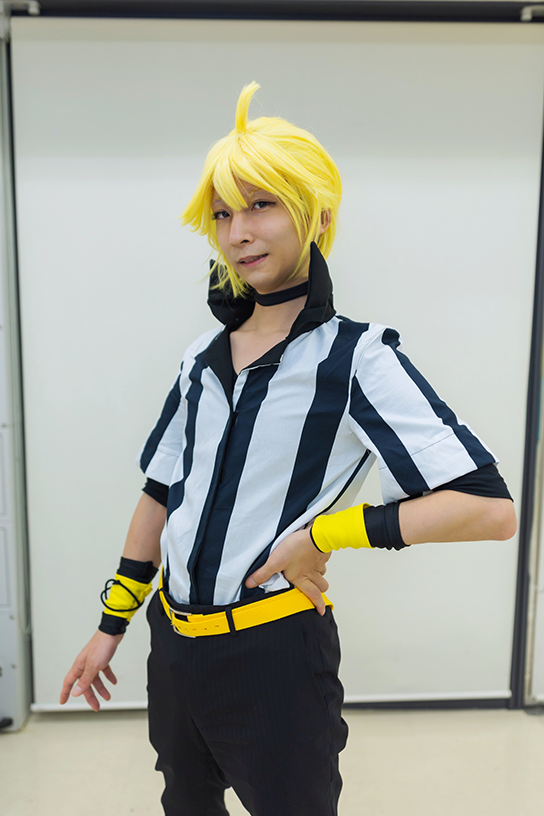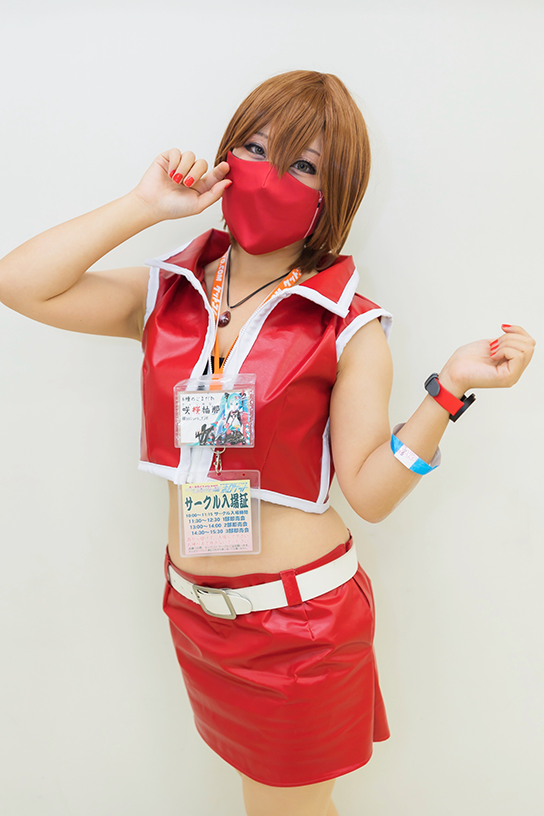 Sakura Yuna (@yuna_YJK)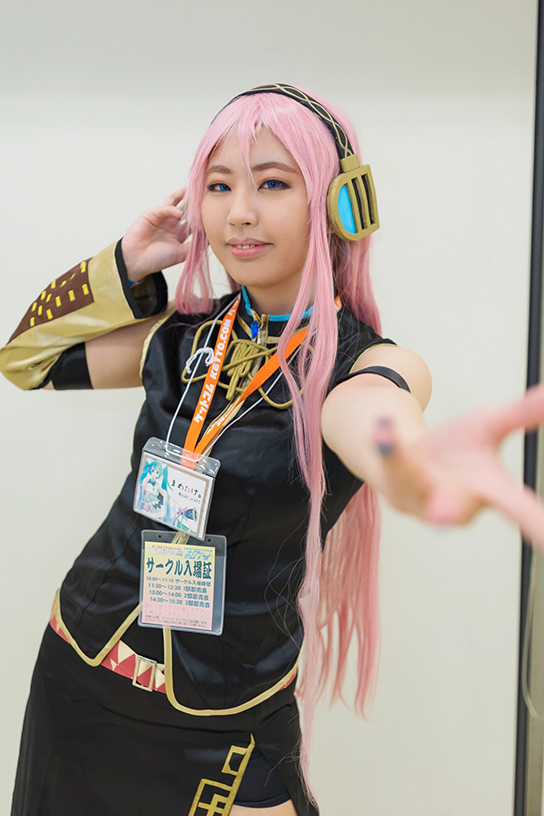 Mametake (@yuki_ross)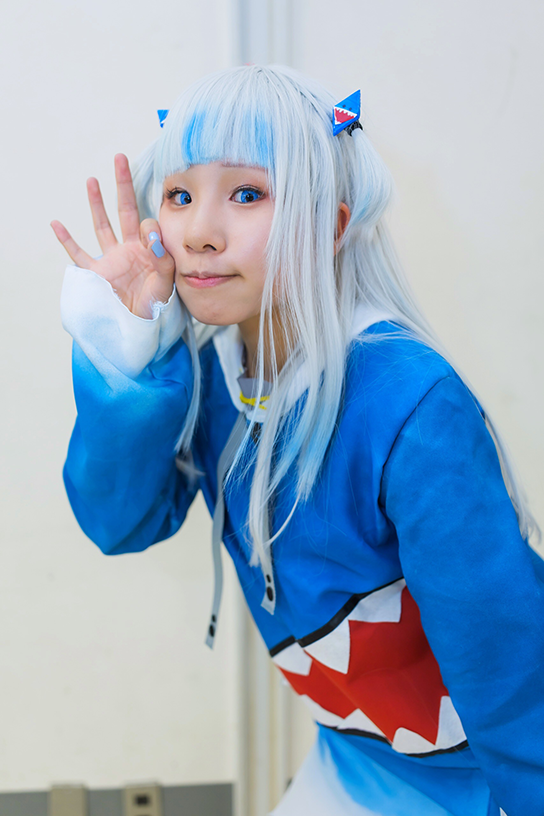 Mairi (@ma8312ir)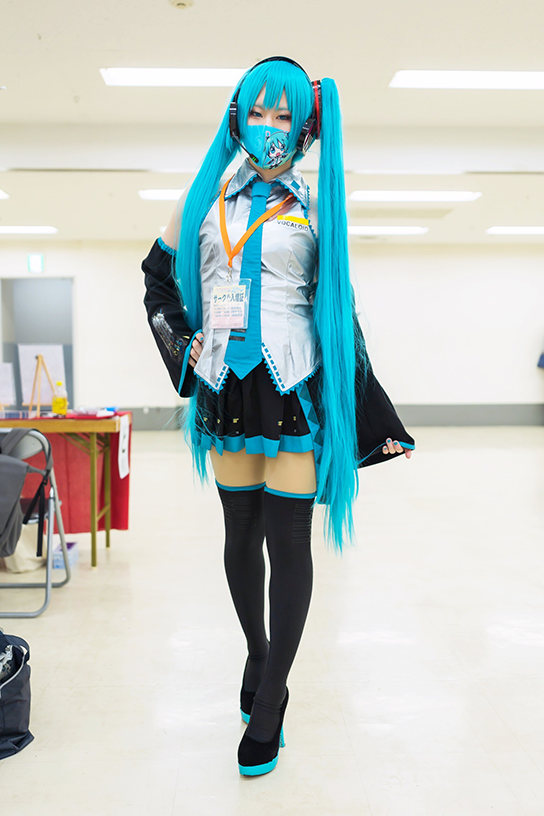 Apple Spa (@apple_spa)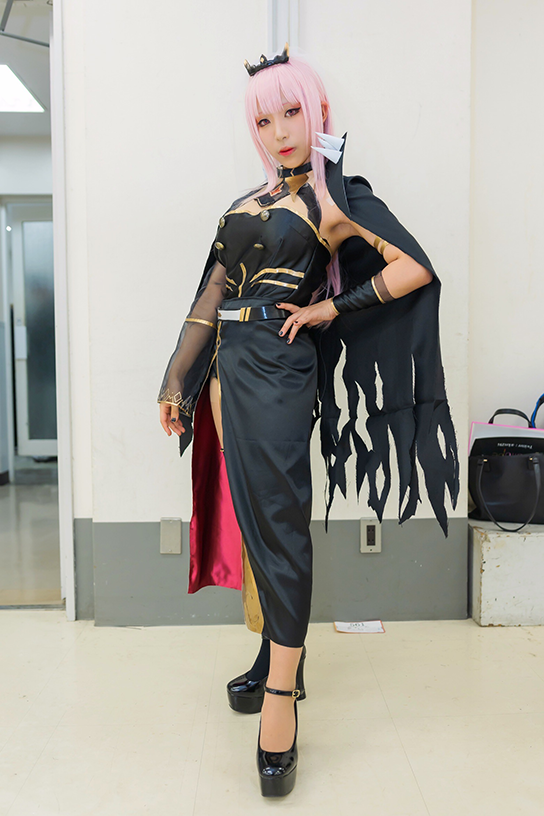 Karata (@krt294)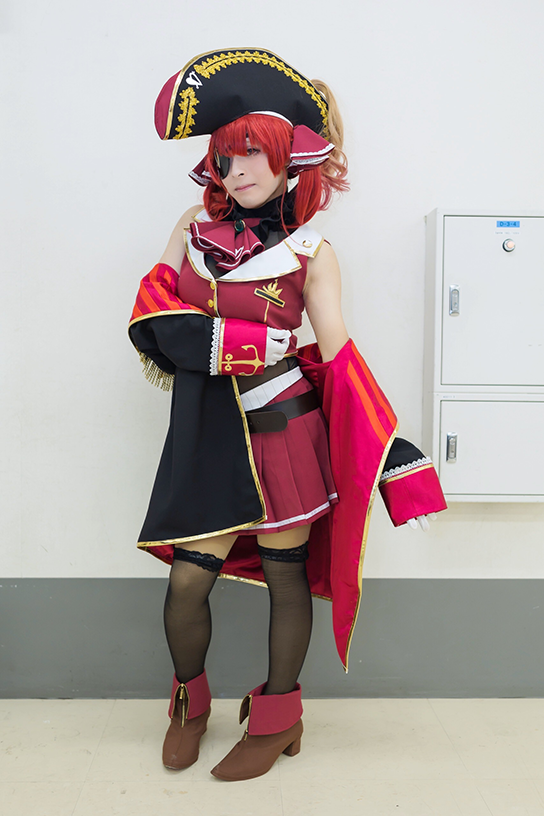 Fay (@Fay_Nero_moon)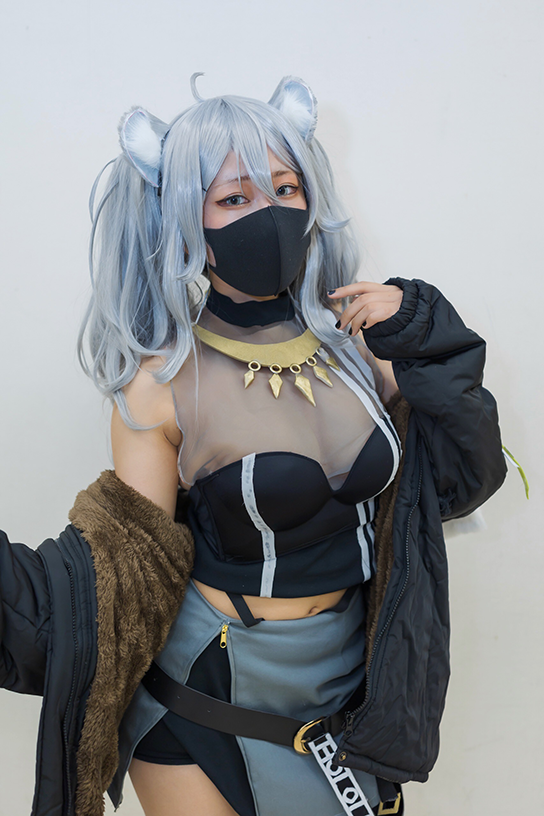 Sakuwomi (@Vsakusakupoyo)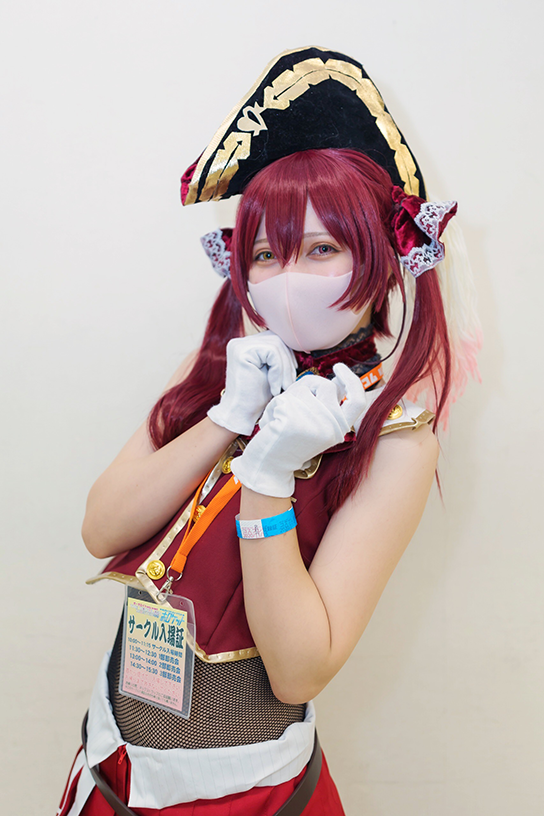 Mino (@urisuke4_)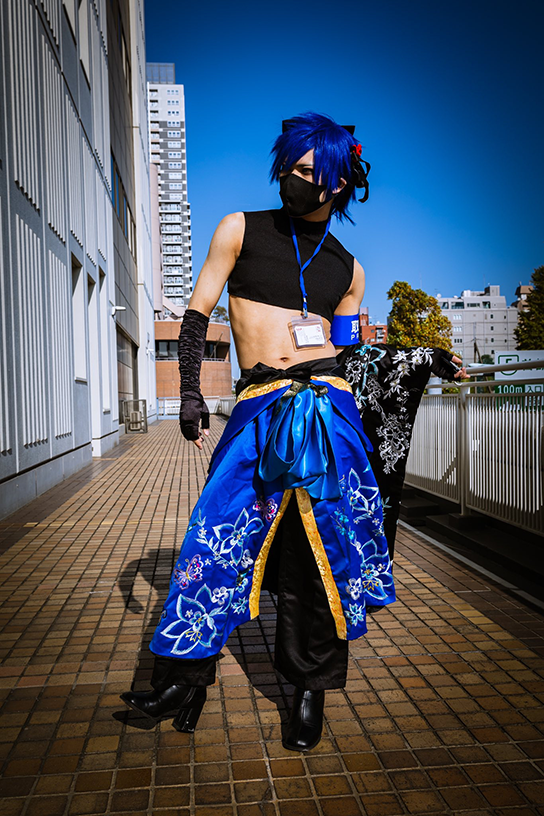 HIKARU (@tv_hikaru)
*All photos were authorised to be posted at the time they were taken.
Follow @doujinworld
Writer
Shiro Sato
Having started an advertising production company in 2010 whose main business partner is a mail order company, he specialises in direct response advertising.
Translator
Rhiannon Charles