Doujin Novel Sizing: How big should it be?
When you hear the word "doujinshi", the image that comes to mind is most likely a manga, right? However, doujin novels have recently started to become more and more popular at doujin markets and bookshops.
For those of you out there who really want to give doujin novels a try, this article will help you dive in by discussing what sizing is best for you.
Book sizing is an important part of making a doujinshi. With this article, I hope to help you make wonderful works in the future. 
Doujin Novels Tend to be Smaller than Doujin Manga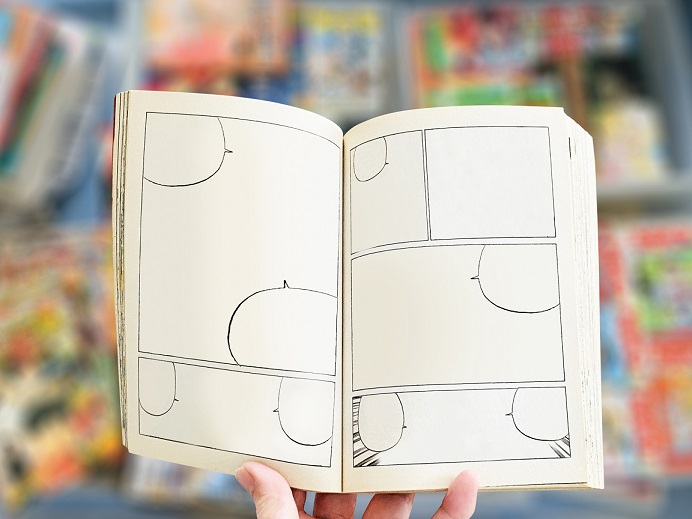 Novels tend to be relatively smaller than manga when it comes to doujinshi. The reason being, the larger the page the longer that sentence is vertically and that makes it harder to read overall.
On the flip side, for manga the larger the pages and easier it is to see the pictures and lines. Because of this, B5 which is the same size as university notebooks, and A5 which is used for common notebooks and notepads are both in common use for manga. 
So what about doujin novels? We'll take a look at those in our next section. 
3 Suggested Sizes for Doujin Novels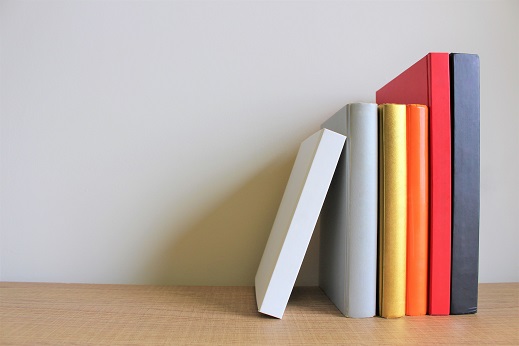 Let's take a look at the 3 main sizes used in doujin novels. Narrowing it down to these options, you might find it easier to choose the one that's right for you.
・A5 size (210x297mm)
This size is most often used for manga doujin as I mentioned earlier. 
It's easier to hold in your hand and its size makes the work easy to read.  
Plus it makes the cover really stand out, so if you have an illustration on your cover A5 might be the right size for you, and as a bonus it can also increase your sales
・New book size (105x173mm)
This size is often used for business books in Japan. 
When the pages exceed 100 or 200 pages, it makes your book look like one sold in a bookstore. 
This size is recommended when you want to make the novel compact but you still want it to be easier to read than a common paperback book.
Depending on the print shop, you may be able to get it printed with a cover as well, so look around. 
・ Paperback size; "bunkobon" (105 x 148)
The "bunkobon" is the most popular book size in Japan. I think it might be easier to think about it as slightly smaller than the new book size. 
You can actually print paperback-sized doujinshi.
Depending on the shop, it's possible to get a cover and a number of pages printed in high-quality. 
It's recommended for those who can't write a high number of pages, but you still want a satisfying quality to it. 
Points on How to Decide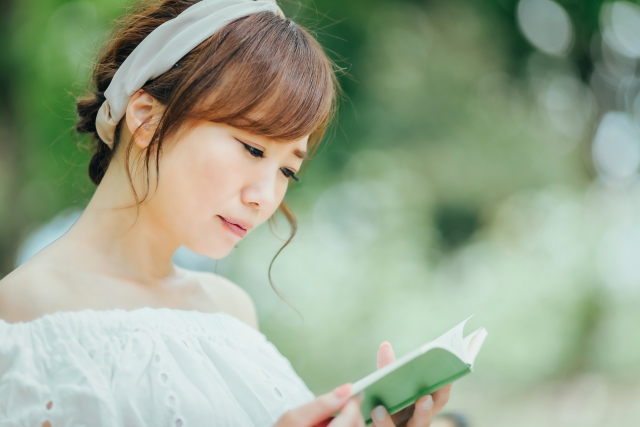 In this section, I'll present some points to consider when making your choice. 
Take these into consideration and choose what size is best suited for you. 
・The amount of text in your book
Small books look thicker as the page size increases. Small, thick books are hard to hold and difficult to hold open to read. 
When thinking about the appearance, I recommend a smaller book size for a small amount of text and a larger size for a large amount of text. 
・The Printing Shop
Some shops print particular sizes and some don't. 
There are certain shops where you can have covers, obi and bookmarks attached as well. 
Make sure to consider the printing sizes available to you at the print shop that you're using. 
・The Size You're More Comfortable With
Everyone has their own personal preference of book sizes. People might think things like "I've always liked the new book size because I have a lot of them." or "I like larger books because they're easy to spot looking at the spine of the book." If you pick the size of the book  that you think you would want to make and that you would want to read yourself, that sense of accomplishment you'll feel when it's done will be even more fulfilling. 
In conclusion
When making a doujinshi, first you should decide the size of the book. 
The common size for doujin manga differs from that of doujin novels, so keep that in mind when you make your selection. 
The key aspects to deciding the size of your work is the amount of text and the printing shop you use. 
Try to spruce it up using a cover and an obi, and in the end go for the size that satisfies what you're looking to do with it.
Follow @doujinworld
Writer
Fujika Minazuki
A new web writer, she has experience in the doujin community. Her specialty is otaku culture and includes doujinshi and coupling. She adores all things cute.  
Translator
Rhiannon Charles