It's divine! Participated in the pre-opening of the "100 Eshi" exhibition.
This is a big "Cool Japan" event!
When you hear of an art gallery or gallery, you might think that you're going to be approached by a beautiful lady and given a business meeting before you know it, but that's not the case at all this time. Have you ever heard of the "100 Eshi" exhibition, in which 100 of the most exciting illustrators of our time draw their best work on a single theme?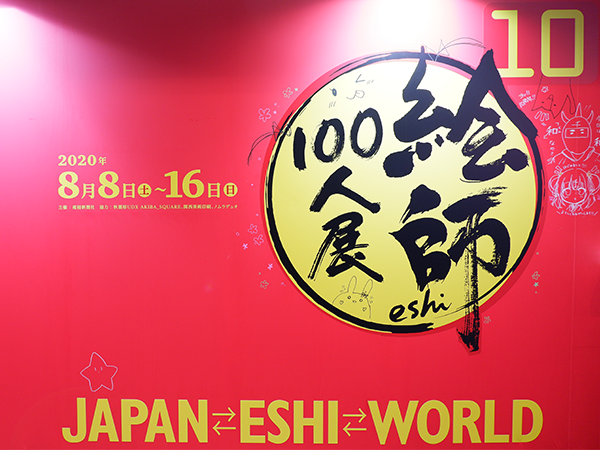 The theme of this year's event is "Japanese Harmony".
100 Eshi Exhibition
Web site: https://www.eshi100.com/index.html
Period: Saturday, August 8, 2020 – Sunday, August 16,  2020
Location: AKIBA_SQUARE Akihabara UDX 2F, 4-14-1 Sotokanda, Chiyoda-ku, Tokyo
Stunning! Japanese Harmony expressed by top-level artists
The organizer was the Sankei Newspaper. I was fortunate enough to get a ticket for the pre-opening through my network, so I was on standby from about 30 minutes before the opening. Finally, the opening speeches began, and an overview of the artists' works on the theme of "Japanese Harmony" was announced.
 
That's right, the theme of this "100 Eshi" exhibition is different each time. In the past, the theme was "Cute" and "Elegance", but this year's theme is "Japanese Harmony". This year's theme was "Japanese Harmony" and it came at a time when the COVID-19 is rampant around the world. It's not just "Japanese style". I recommend you to enjoy looking at them as you interpret them in your own way.
What's going on inside the venue?
Now, let's get into the venue. At the entrance, sterilization equipment is set up securely, so you can feel at ease. You can also rent a telephone like machine that allows you to listen to an audio guide. The official characters of the "100 Artists" exhibition explain the episodes of each illustration to you!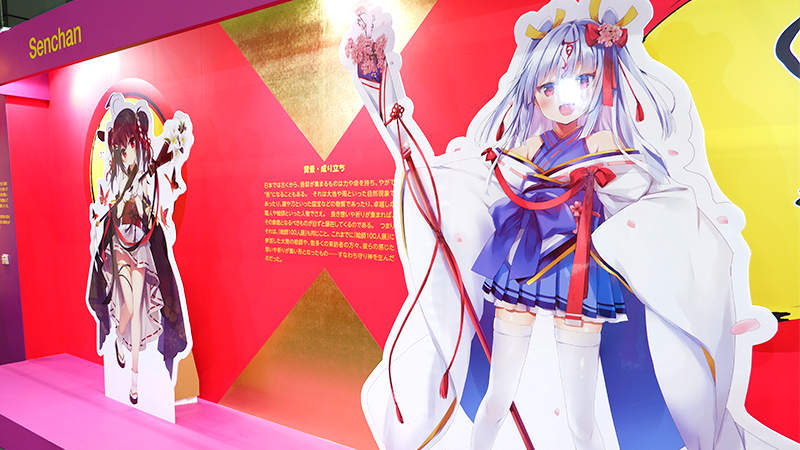 The official character of the 100 Eshi Exhibition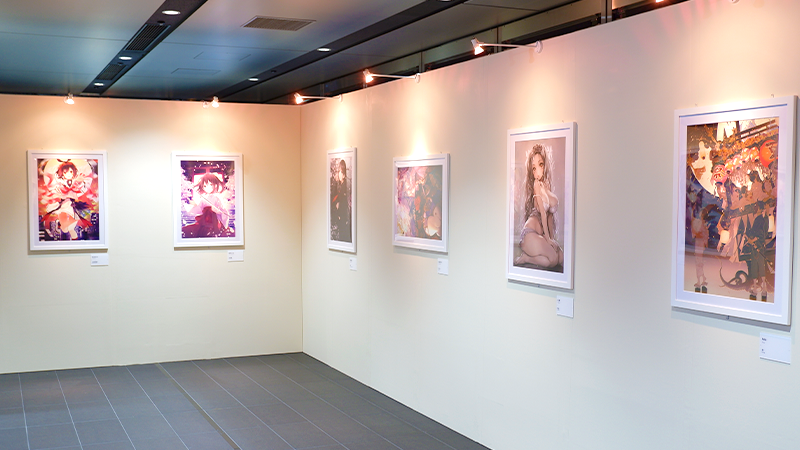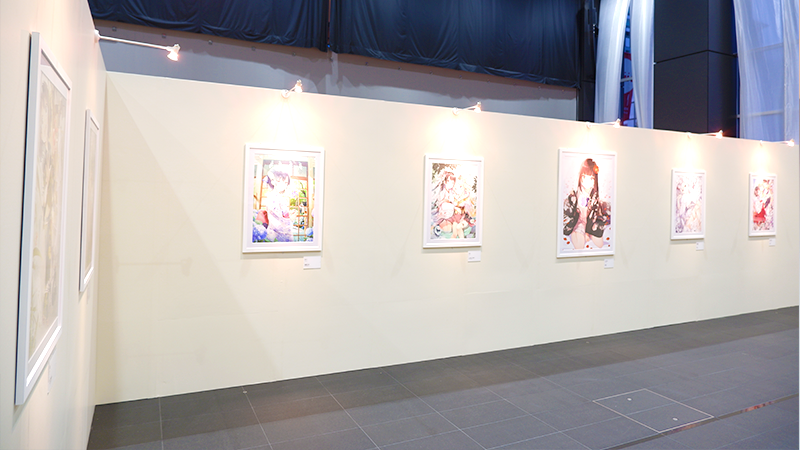 Since it was pre-opening, it wasn't crowded and I was able to take my time.
The illustrations displayed in the exhibition hall are truly art. To be honest, we're not interested in historical or contemporary art at all, but I can understand how great they are. There is no doubt that these illustrations were drawn by a top-notch illustrator in earnest. Even if it was drawn digitally, we can see the attention to detail in the analog quality of the paper used to print it, and we can't help but look at it carefully, piece by piece, from afar… and then from close range, from top to bottom, from left to right. At times, I am fascinated.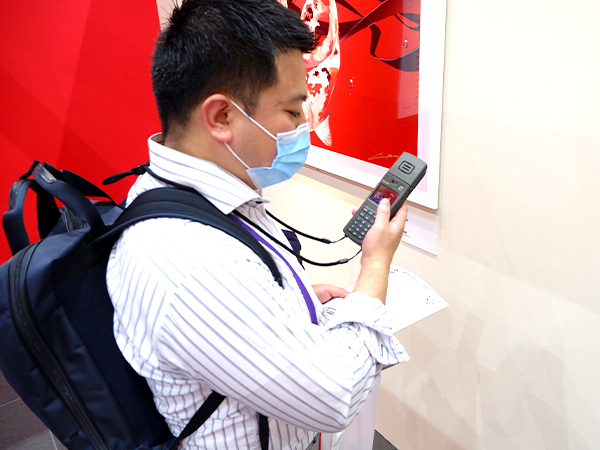 Interesting to hear an illustrated episode with an audio guide!
This power will never be conveyed, no matter how many "mere words" are used to explain it. So "because it's seriously awesome! That's all I can say. It's a must-see. If you ever stop by Akihabara, you should definitely give it a try.
Follow @doujinworld
Translator
Shinya Sendoda