Join In On [Hatsune Miku "Magical Mirai 2020" in TOKYO]!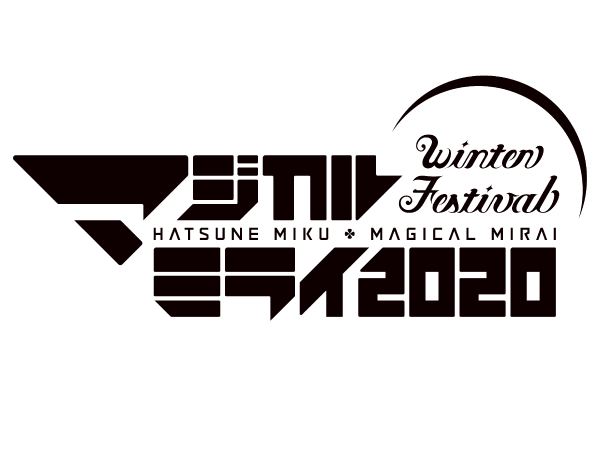 We've entered into the new year, but there is one event from the end of last year that I just have to write about… So I made my way over to my PC on New Year's Day. Yes, this is our long awaited report on "Hatsune Miku "Magical Mirai 2020" in TOKYO" that was held last year from December 18th to 20th. 
But this time…. I was there as a member of the press!!
The event was held at the usual venue, Makuhari Messe, and if you walk around a bit, you could feel the chilly sea breeze coming off of Tokyo Bay. I am sure that there were a lot of people who didn't appreciate the weather given their state of dress.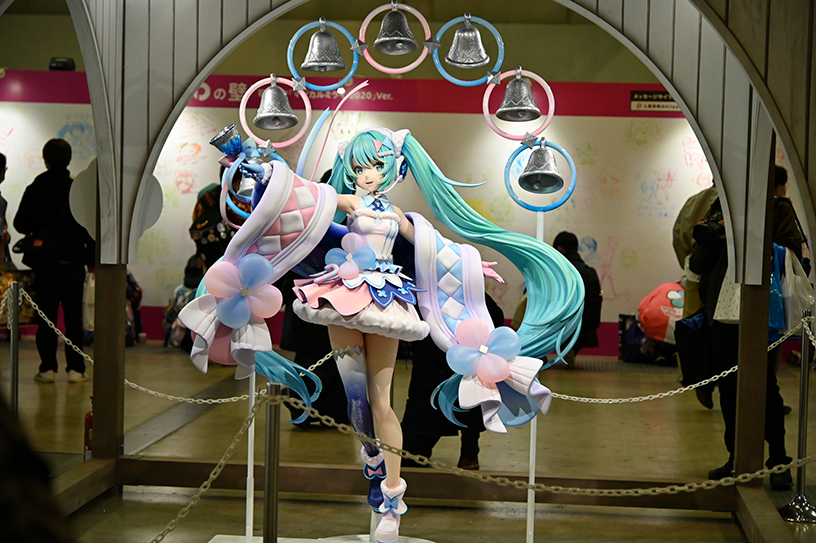 What are the COVID measures at Magical Mirai?
Let's address the elephant in the room. Of course, much like in Osaka, the big focus was on COVID prevention. Needless to say, social distancing was required when lining up and it was also obligatory for each and every person to have their temperature taken and wear a mask. On top of all of that, sterilization stations were set up all over the place, plus the number of seats was reduced by half at the live events.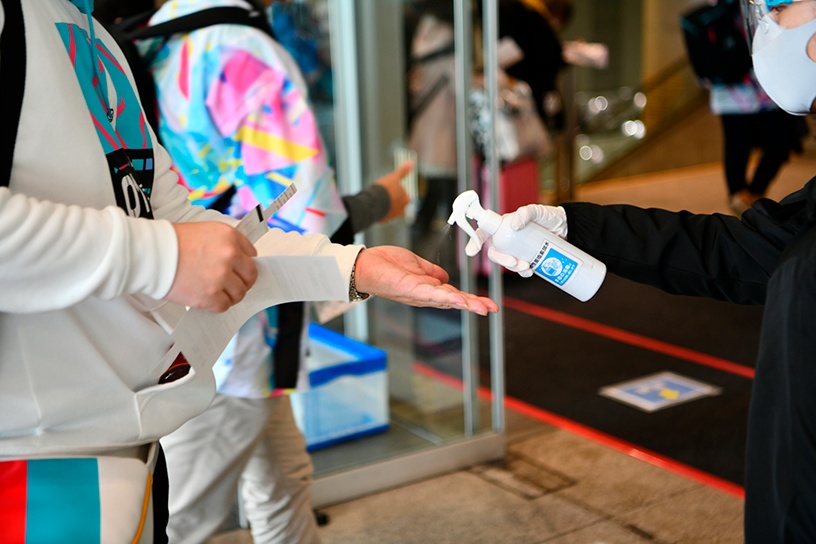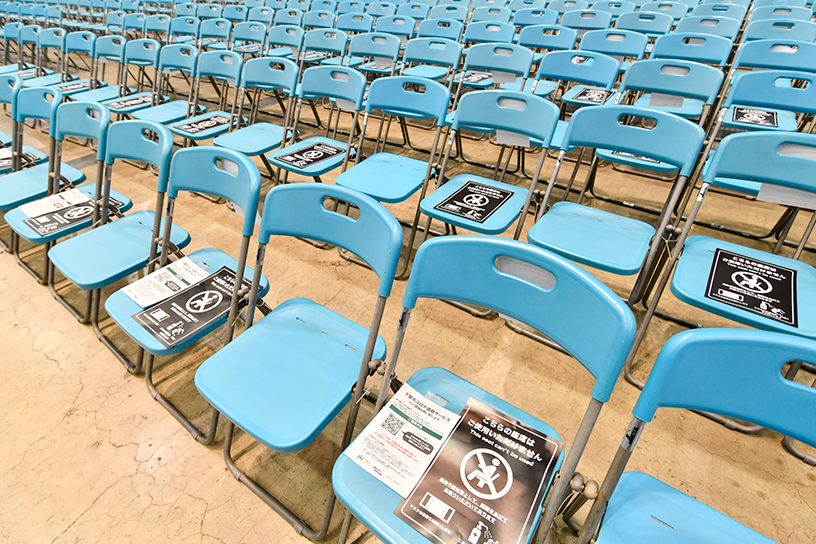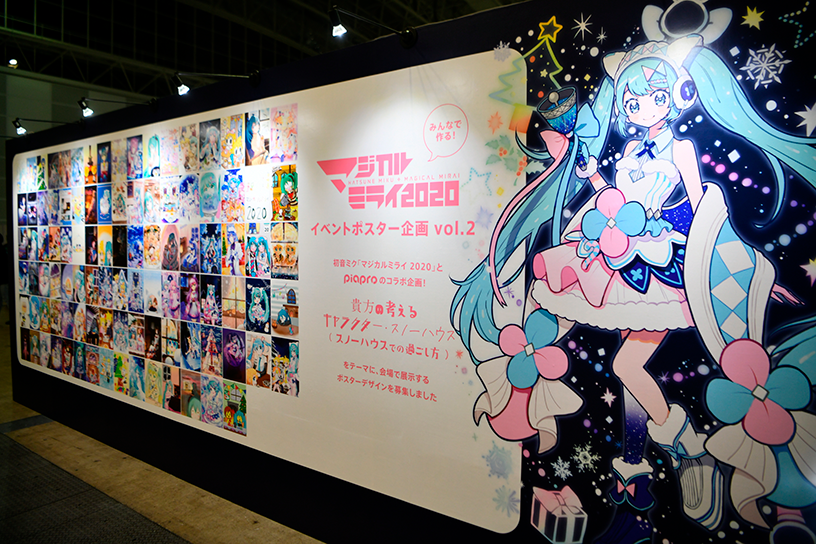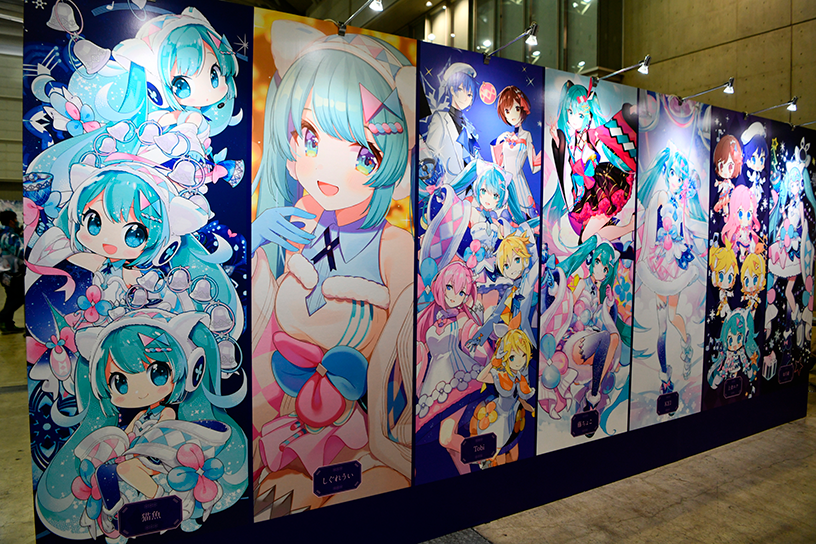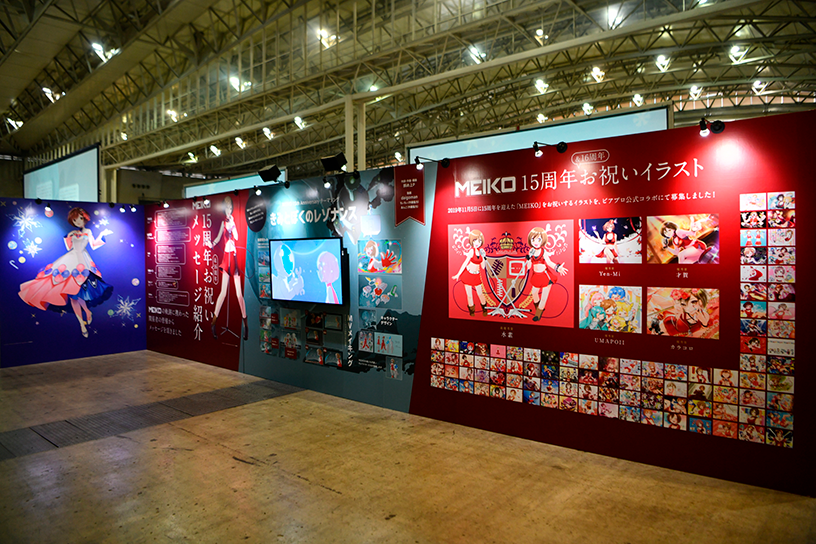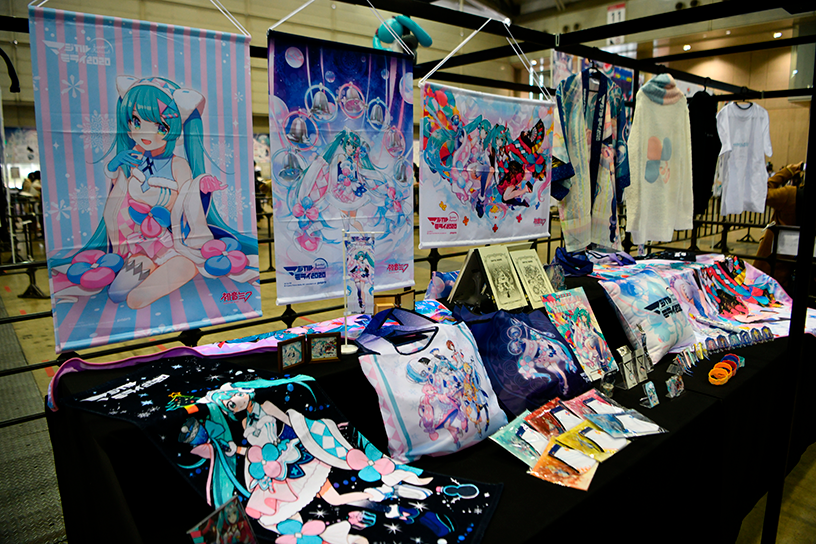 One thing that really blew me away was the Creator's Market. Just the stark feeling of the distancing itself… was amazing. Each booth was completely separated like it was its own stall at a festival.
Watching the Pinocchio P Live Show
Getting into the main event on the first day of the special exhibition, we were treated to a live show by Pinoccio P who is experienced in creating theme music. I was able to make it into the press seating in the back of the space. Next to the space was a PA (Public Address) table and the lighting techs. To my surprise, even the press seats were socially distanced and to be honest it felt a bit lonely. It was nice to watch the live show, but it felt a bit isolating, since I wanted to be part of the action.
That being said, the live show was absolutely awesome!! Especially Pinnocio P's approach to the concept of Hatsune Miku… Like how he incorporated literary elements into his message about the gap between "people" and "things". I was thoroughly impressed.
Enjoying the Final Live
Of course, as we were able to enjoy the final live in Osaka, we could not miss it in Tokyo!! I was able to get a coveted seat in the very last live performance of the entire event. As per the rules, loud vocalizations weren't allowed, so in order to respond to Miku's calls people waved pen lights and clapped their hands. Then the last song came to an end… and when everyone calmed to a hush… there was something displayed on the screen…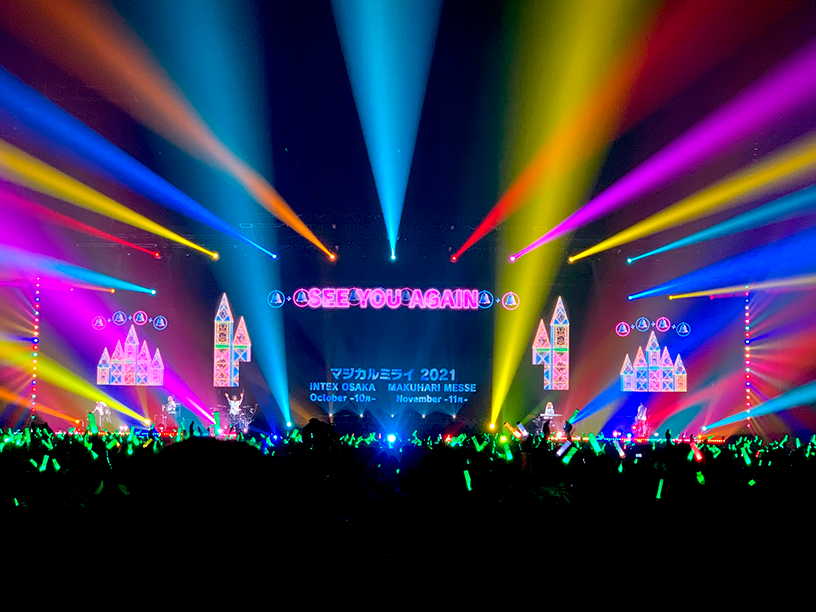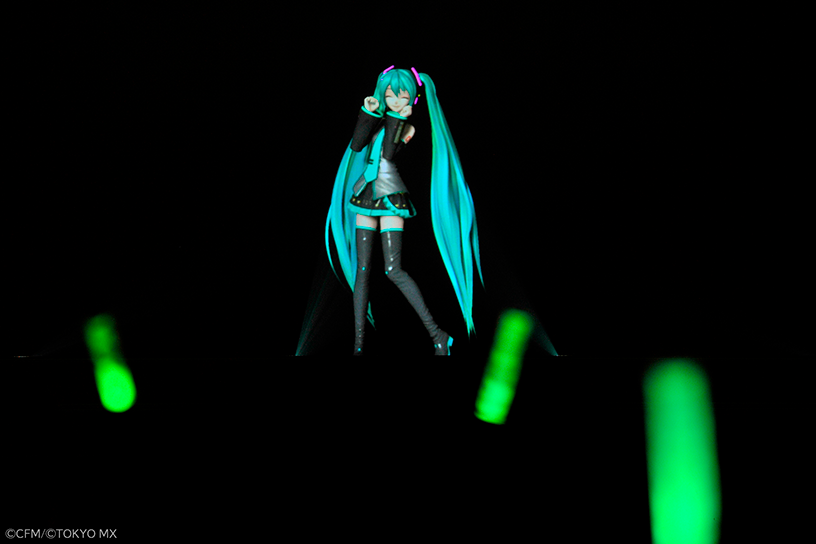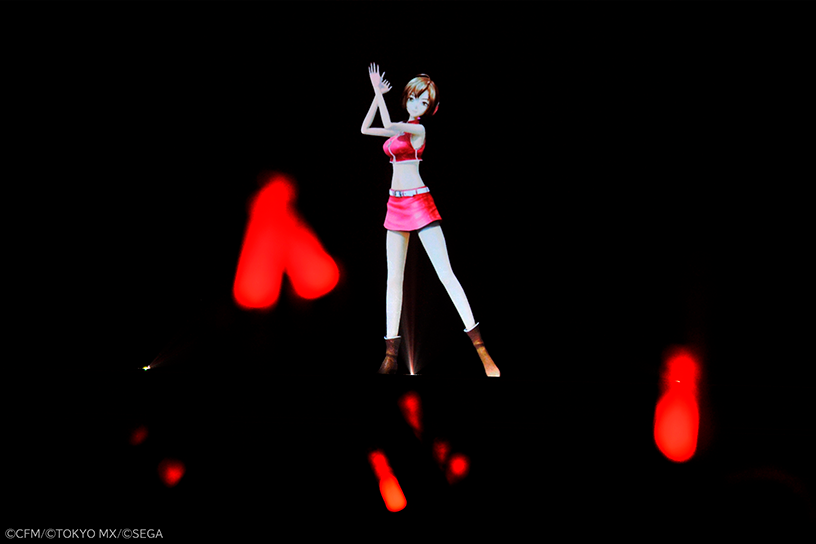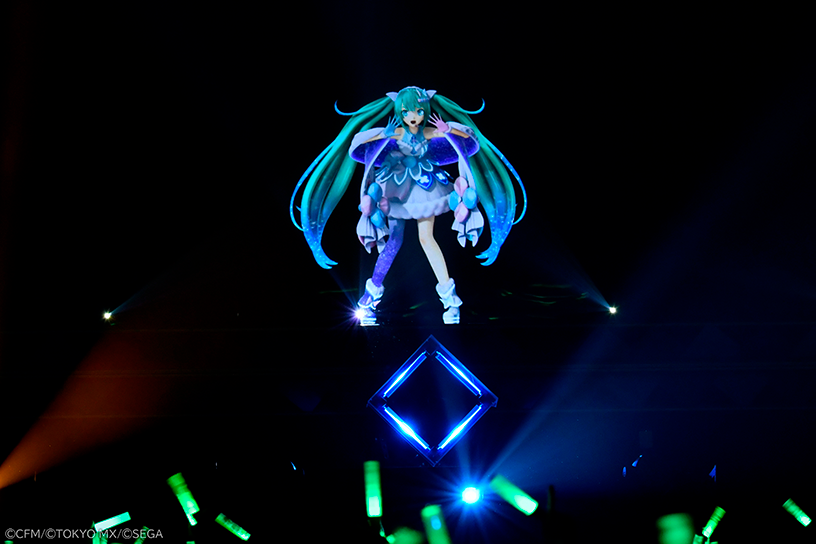 Infectious People At Magical Mirai???
In the end, (and this has been officially announced) it was discovered that there were two people who had been infected with COVID at Magical Mirai. Please check the official website and if you have any concerns about it please make sure to monitor your health and symptoms. 
That being said, the two people were said to have been infected since the 21st (of December), so I would like to stress that it doesn't seem Magical Mirai was directly responsible for their exposure to the virus. 
Despite this incident, Hatsune Miku is a firm supporter of COVID prevention. The venue took all of the necessary measures to prevent infection and the event-goers were all highly conscious of the measures as well.
We, the patrons, will continue to stay vigilant so that these events can be held safely and with peace of mind. 
Hatsune Miku "Magical Mirai" in TOKYO
Official website:
https://magicalmirai.com/2020/
* All the images used were provided by the Magical Mirai Production Committee.
* Duplication of all these iimages is prohibited
Follow @doujinworld
Writer
Shiro Sato
Having started an advertising production company in 2010 whose main business partner is a mail order company, he specialises in direct response advertising.
Translator
Rhiannon Charles