Attending A Cosplay Event At Buccaneer Ikebukuro!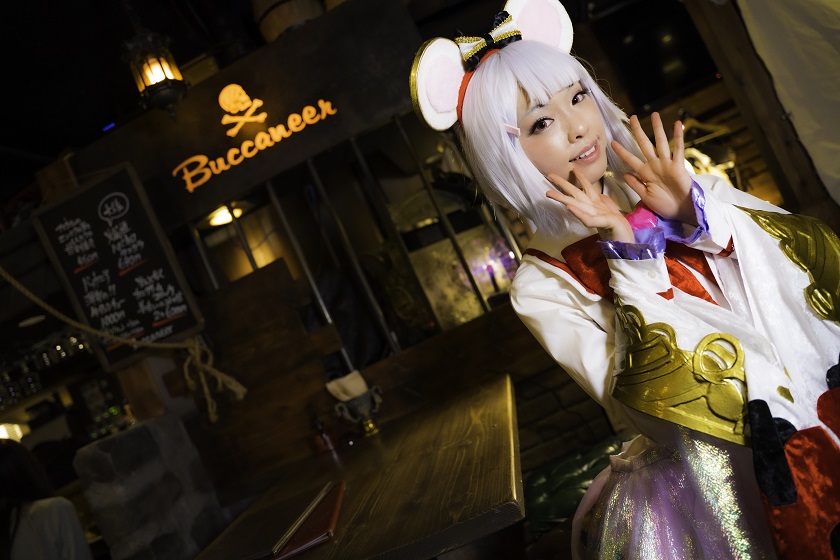 When you think of Halloween you think "Disguises!" and "Cosplay!" However, this year all of the events were in the spirit of  "Social distancing!". To this writer's excitement, I received some very good news.
It seems that there is an event where cosplayers can eat, drink and be merry that spans 6 days up to and including Halloween at the "Buccaneer Airship Bar- Ikebukuro". This will be pure fun! I have to go!! And so here we are, delivering to you the report of the Buccaneer Ikebukuro Halloween Cosplay Event!
What Kind of Spot Is Buccaneer Ikebukuro?
Located right outside for the west exit of Ikebukuro Station, this bar serves authentic meat-based dishes and a wide variety of rum.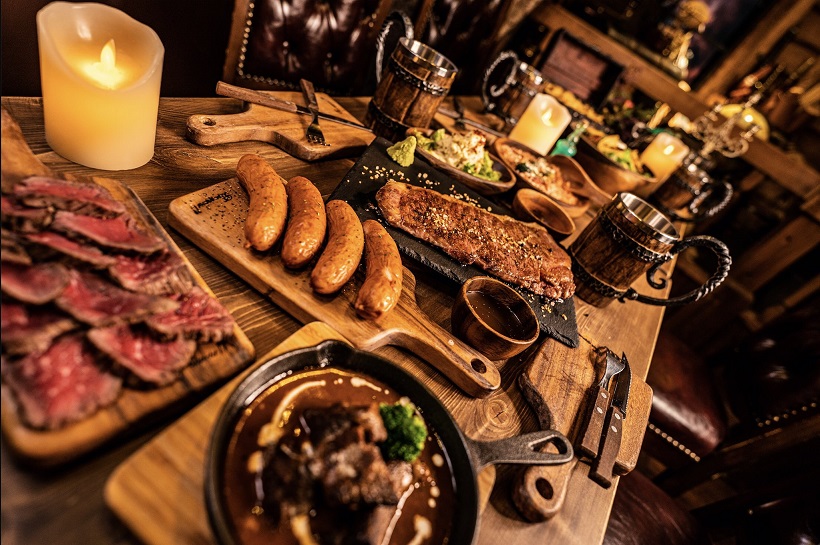 Wow! This food fits perfectly with the tavern!
But the most appealing thing about this fantastical space is the level of perfection that it brings to the table. It is located on the 2nd floor of the basement and as soon as you open the door you're greeted with the atmosphere of the airship tavern extending throughout the entire restaurant. Patrons have been known to come simply to experience the unique decor of the tavern. At night it's open to the public as a restaurant, and in the day it doubles as a photography studio. 
It really seems like you're up in the clouds! It's hard to believe that we're in the basement.  
Going to the Event!! 
~The first visit: October 27th~ 
Today your author comes to you like….this!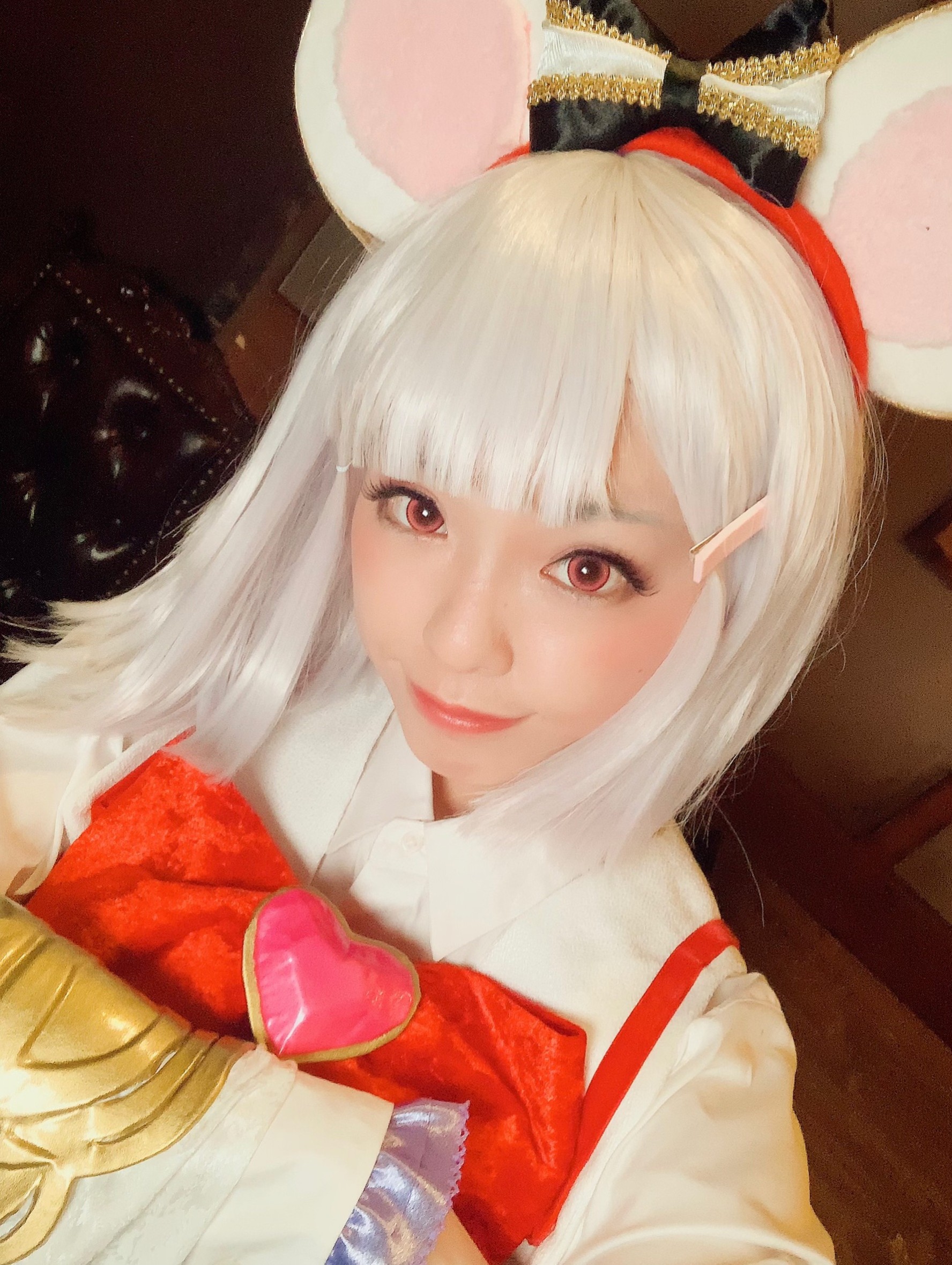 Bikara from the game "Granblue Fantasy"!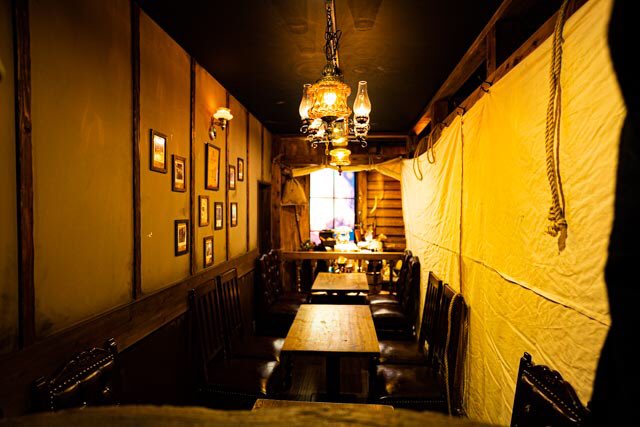 The changing space was closed off with curtains in one corner, allowing me to comfortably get into costume.
Just being in this place while in cosplay really pulls you into the fantasy of it all. The lights moved if they were flickering, the smell of melted cheese wafting in from the kitchen, and the sounds of chatter from the patrons; all of this came together to set the scene before my eyes of a dining car in a real airship. As I realise this my heart jumps with excitement. What is this wonderful atmosphere!!!   
Of course, the experience doesn't just involve us standing there and taking in the ambience. I had a wonderful time after the initial impression relaxing, enjoying the delicious food and drinks, and plate sharing with people from large piles of meat. All of this amidst the fun of swapping stories about anime with the people around me.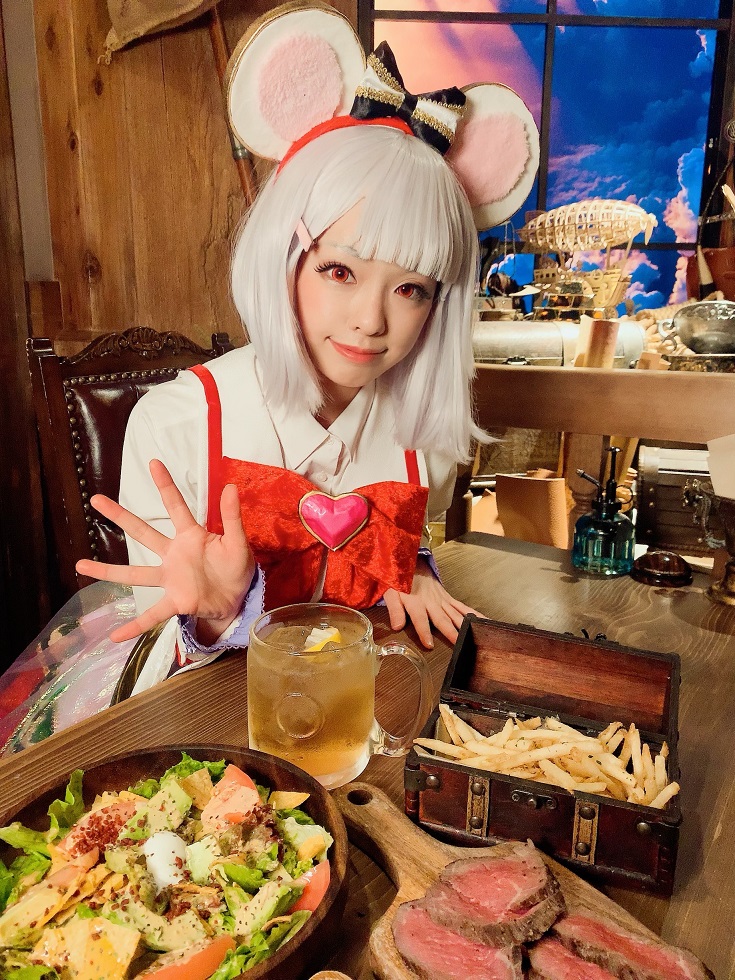 Feast your eyes on those french fries overflowing from the treasure chest!
The salad and meat are exquisite and I really recommend the rum buck!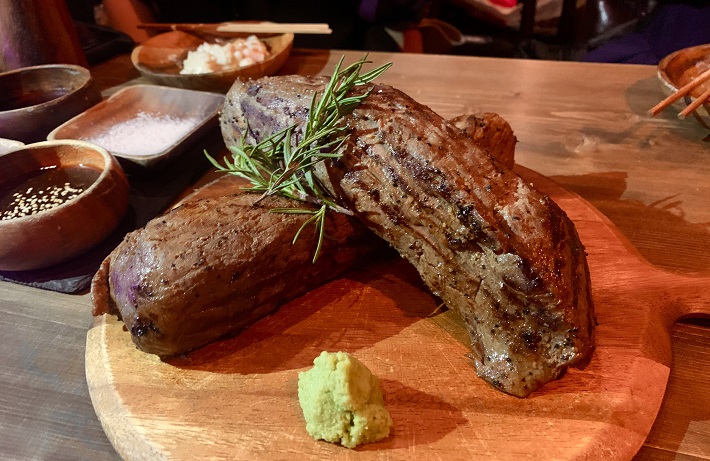 1kg of roast beef. Not even 5 girls could finish it all! 
It's a shame that I wasn't able to meet more cosplayers there other than me, but the clerk let me know that more than 10 cosplayers would be coming to the restaurant for the event on the 31st. Now that is something I can look forward to!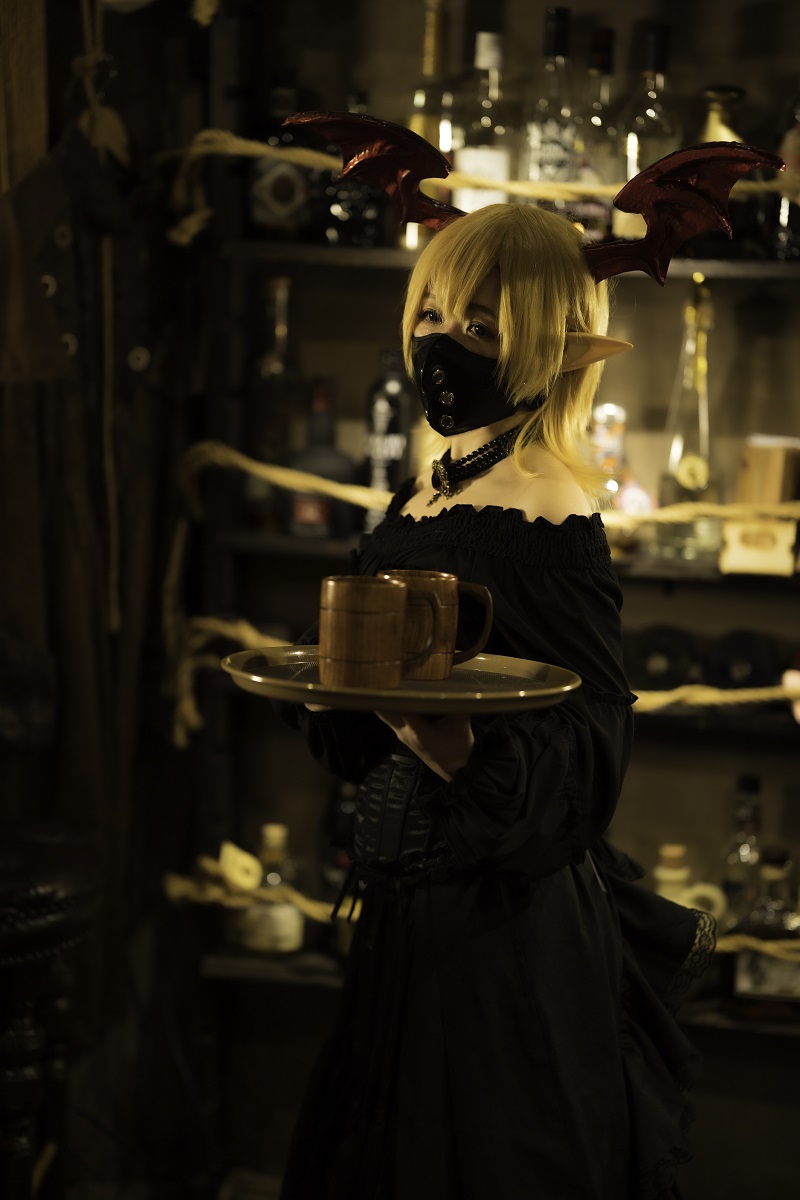 Even the staff is dressed up for Halloween. We  had a lovely conversation.
~The second visit: October 31st~
After the first visit, I decided to don the cosplay of one of my favourite characters to participate on Halloween. But the one problem is the costume is still in cloth form…well… more like in cash-form. But still the fire within this cosplayer's soul burns bright. After work, I rushed to the fabric store, got the materials that I needed, worked on the costume until 2am, got up at 4am and got to work again. This same routine repeated for a couple of days and the costume was completed at last. I'm going to talk to so many cosplayers today! I thought as I took a moment to catch my breath…
Unluckily for me that day I had a sudden rush of work leading to overtime. I scrambled to finish my work and quickly headed straight to Buccaneer. At that point, cosplayers had been coming to the restaurant for hours and there were many that were returning home. Ahhh! All of the missed opportunities.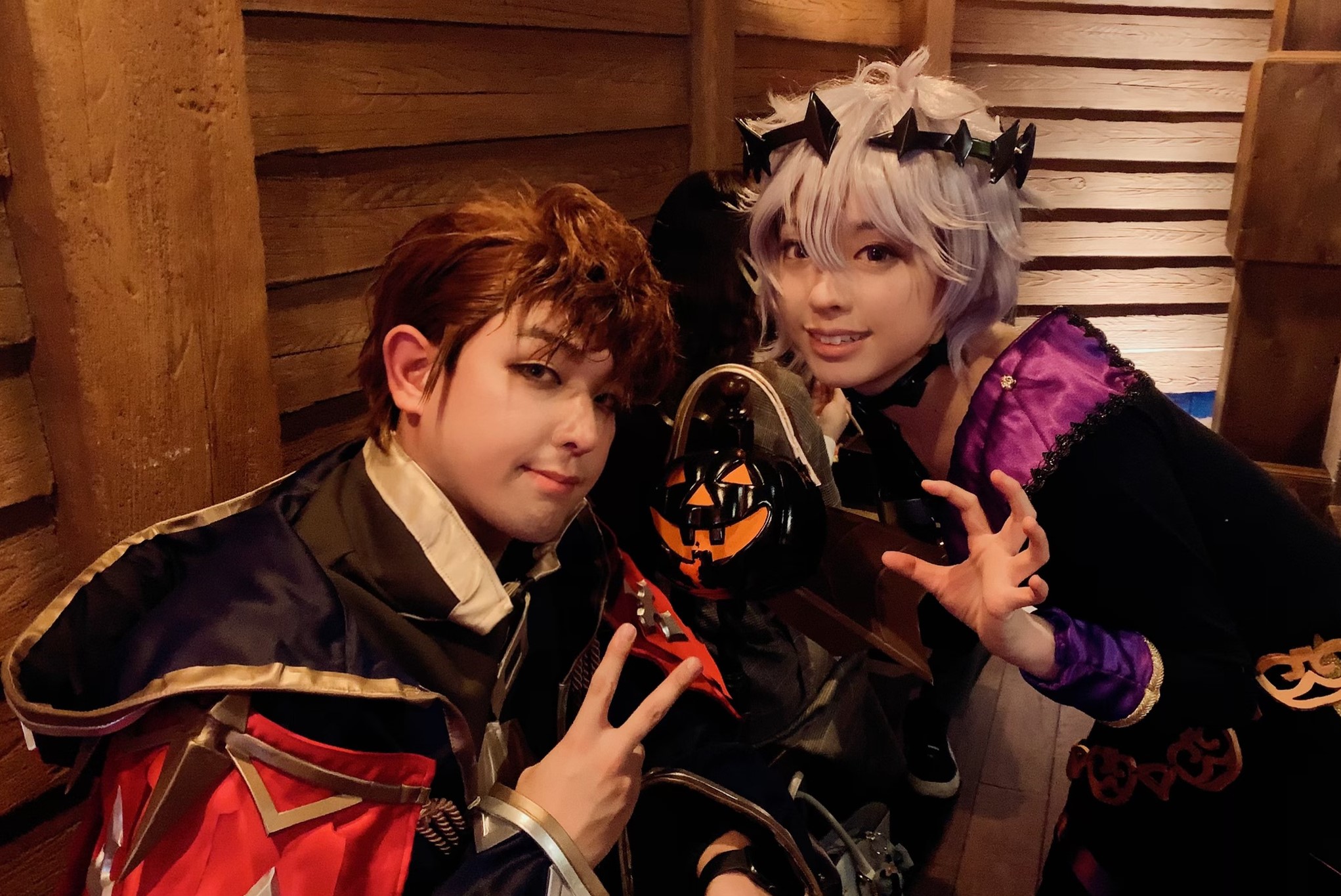 A pic with a friend I'd just made. 
It's important to mingle with cosplayers especially on Halloween. The Manager who was very sad that he couldn't meet with us  last time, sat down with me for an interview about the event.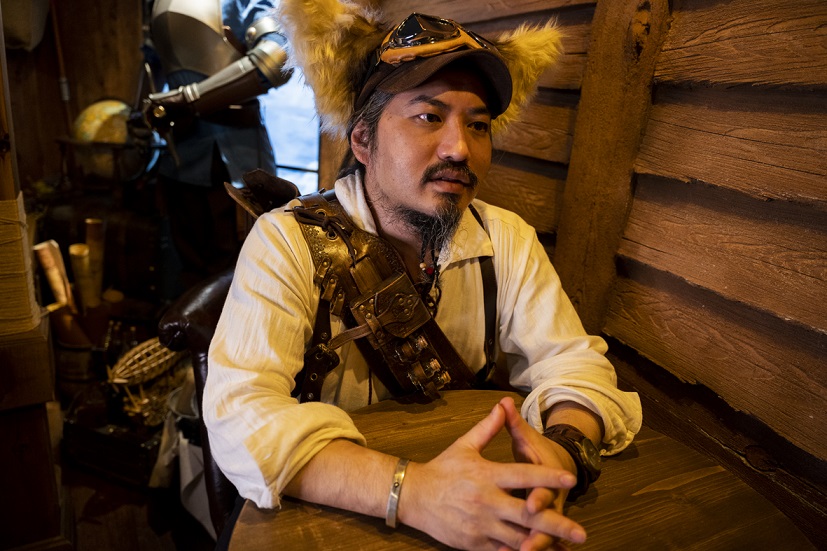 Of course the store manager is joining in on the cosplay fun!
Q: How has it been hosting this event?
A (Store Manager): I was able to attract more cosplayers than I had originally expected. There are many people who participated over the past several days and the feedback has been that everyone is having a really good time. This time the cosplayers and the general patrons are sharing the restaurant for this event. I explained to the general customers prior to this event that there would be cosplayers in preparation, but I was so relieved to see that both groups were having so much fun that it wasn't even necessary to do so!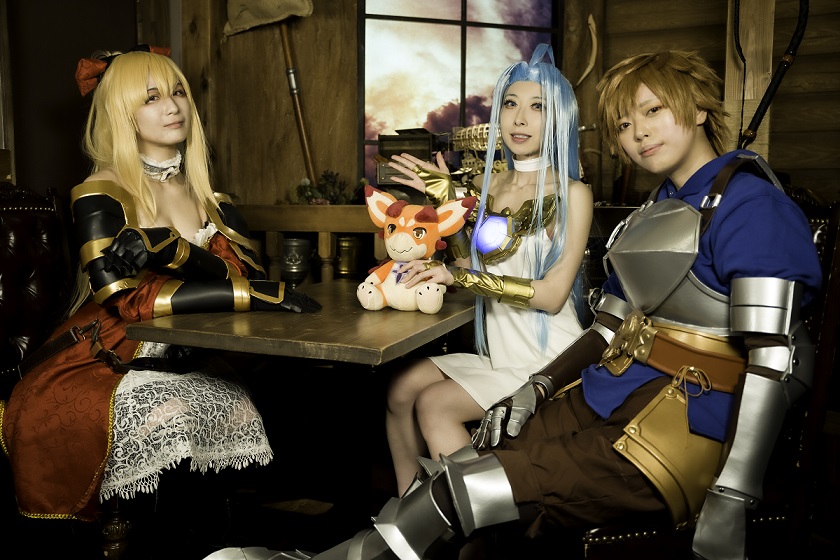 An amazing trio pic!
Q: What did you learn by holding this event?
A (Store Manager): Well first of all, it seems that the idea of an event where you can cosplay, eat, drink and be merry has been the main appeal of this event. I was especially pleased that everyone is enjoying our original cocktails inspired by the characters they are cosplaying.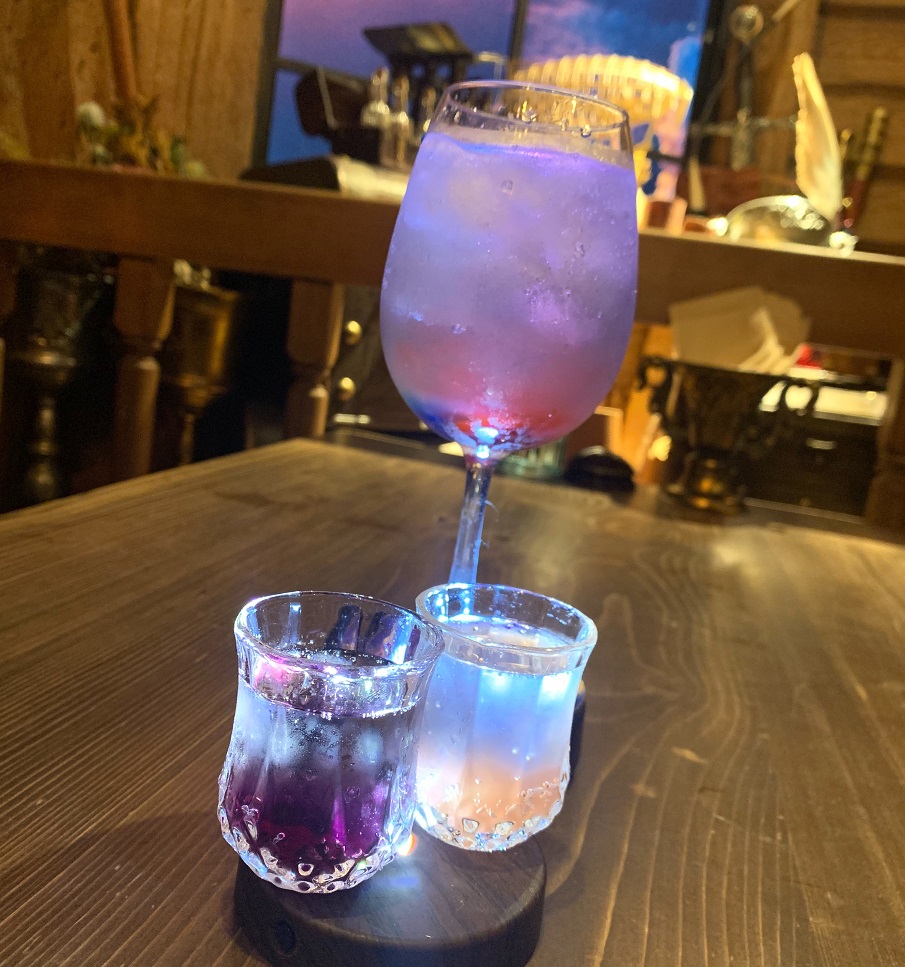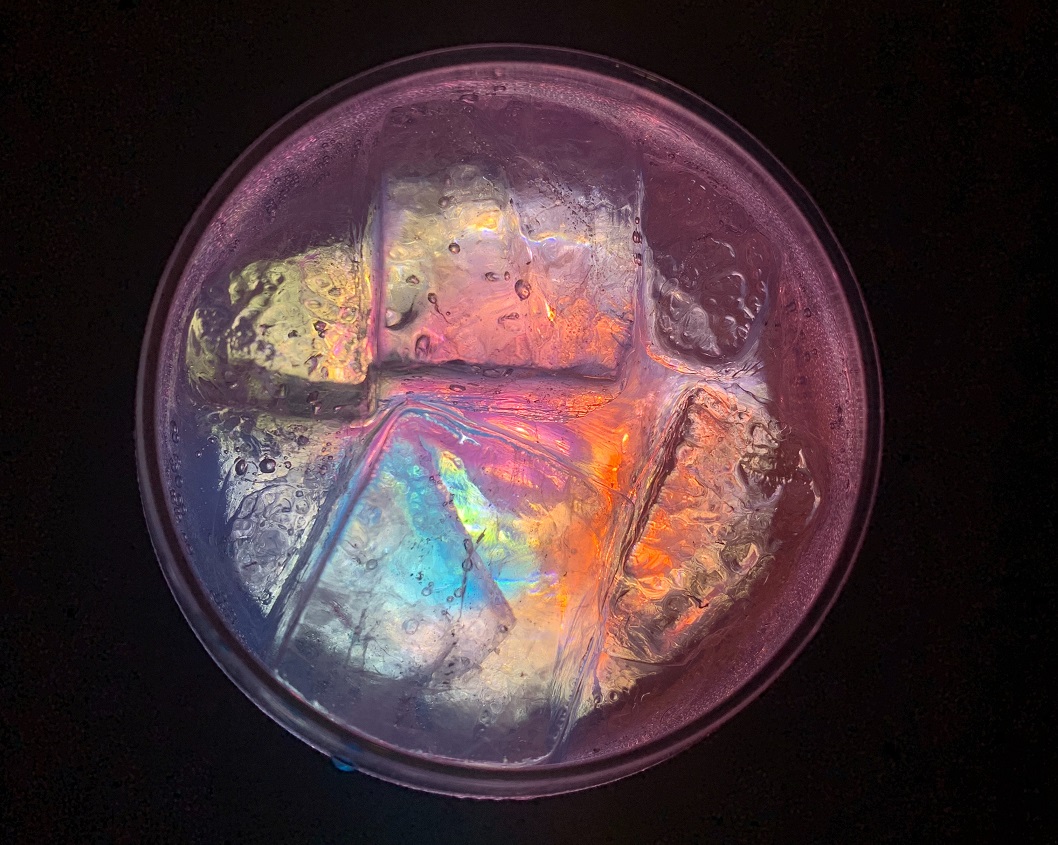 This is the Bikara Orikaku I ordered when I first came here.
The look and the personality of the character are beautifully conveyed in this drink. I'm very satisfied!
(Store Manager continued…)
Also, because our shop attracts a lot of Granblue Fantasy (commonly referred to as Grabble (guraburu)) I saw customers interacting with others at different tables. I guess that the common interest in the game acted as the icebreaker to sparking up a conversation between those people who just met. This event also acted as an opportunity for people who have only ever spoken over SNS to finally meet."
Q: Finally….When is the next event?
A (Store Manager): We plan to do events at the pace of about one every three months. We want to create a format for an event that makes it easier for more people to participate like a two-part system of a day and night portion almost like a cosplay slot system. We might even consider booking shooting time for those cosplayers that cannot make it to the studio, so they can enjoy taking pictures in the space. I want to grow the event so that it can become a "new way to play" for cosplayers out there.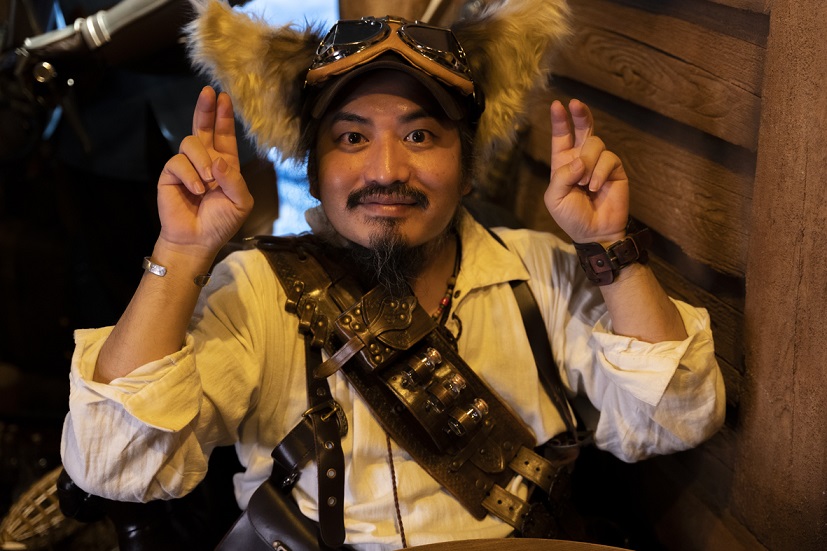 Thank you to the store manager for taking the time to speak with us out of his busy schedule!
My Final Thoughts
I had a great time enjoying a meal while I cosplayed. Maybe the most memorable parts of the event were the otherworldly atmosphere filling the air in the shop, and the flow of natural conversation… Hmmm… Not "maybe", definitely!
I hope many cosplayers come out and experience this wonderful tavern in the future. I also want to come back and enjoy this event again as a fan of Buccaneer Ikebukuro (Actually, if possible I want to become friends with all of my fellow cosplay crewmen on the airship!). 
And to all of you who have read this all the way to the end, I want to say to you that if you get a chance to enjoy a room on this airship, I hope you too are able to enjoy a trip through the clouds that tickles all of your senses.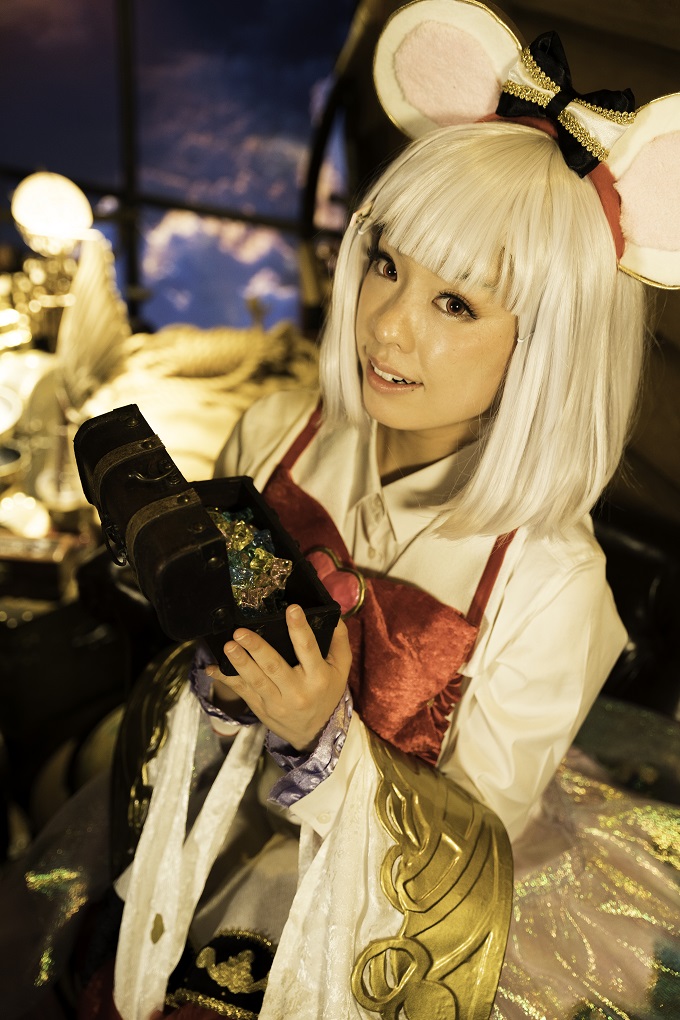 Buccaneer Airship Bar Ikebukuro Location
HP : https://www.buccaneer-online.com/
Twitter: @Buccaneer_tokyo
Follow @doujinworld
Writer
KAMOMI
A registered dietitian and a new writer in the world of cosplay with areas of expertise in otaku culture, food and nutrition.
Translator
Rhiannon Charles