Introducing Our DoujinWorld Cosplay Photoshoot!
We've had the great privilege of interviewing lots of cosplayers here at DoujinWorld, and we've covered quite a few topics on cosplay. None of us are ourselves cosplayers, but as we learned more and more about it, we've gained an interest in cosplay photography. 
So we started to think about what we can do with this newfound interest. What about a cosplay event? We can invite the cosplayers we've interviewed thus far to participate!
In true doujin spirit, we started planning it without even thinking about the cost. We wanted to do it, so we just did it!
So we pulled some strings, and somehow managed to get the cooperation of a super famous photography studio, Planear. They let us borrow two floors of their Meidaimae Studio: the casino floor and the abandoned building floor.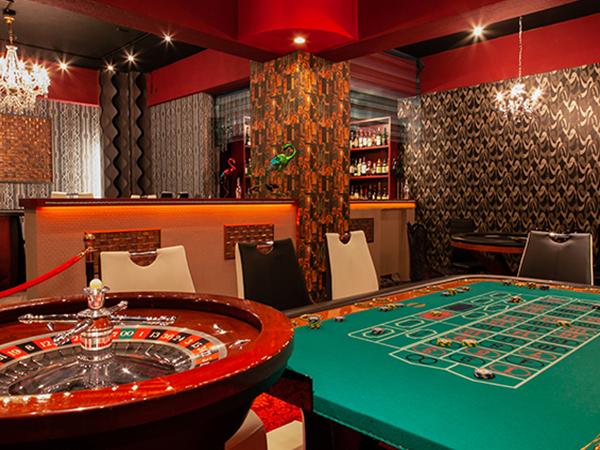 The casino floor of Planear Meidaimae Studio. The very sight of it got us hyped!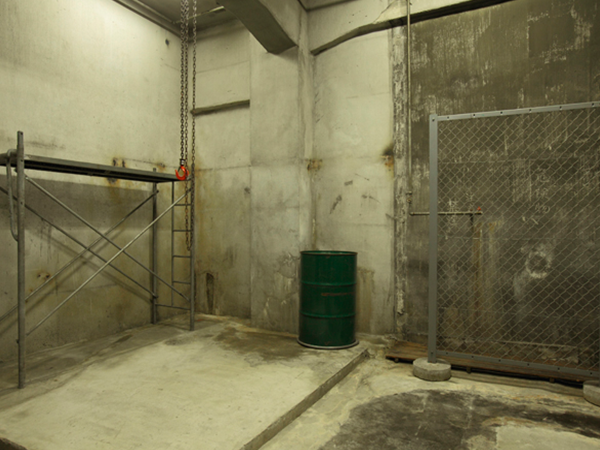 This is the basement "abandoned building" floor. We'd be scared to be here alone at night. 
Gathering Big Name Cosplayers!
We started at 10 a.m. Many cosplayers said they wanted to participate, so to make sure things wouldn't get too jumbled, we made a schedule. We were pretty stoked to be able to watch the cosplayers and photographers get into the zone.

First up was Nasito, who was one of the first cosplayers to come for an interview with us!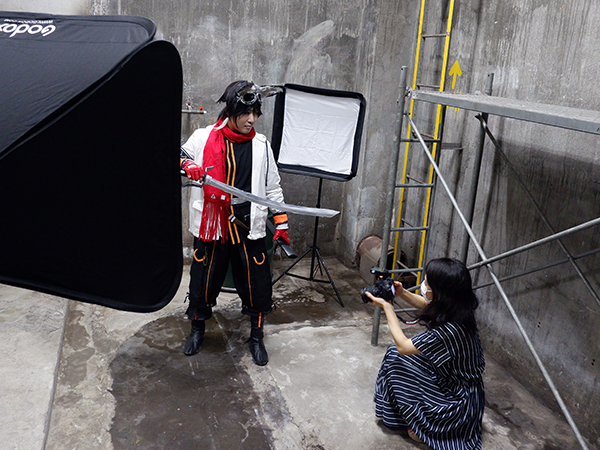 Nasito doing his photoshoot on the abandoned building floor. He was as cool as ever!
Nasito's Interview
The Kaito cosplay that he wore for our interview had left a strong impression on us, but today he came wearing something different. Seeing him as a completely different character really reminded us that cosplayers are really good at wearing different faces. 
Next was Kau Toriumi, who has recently met with a lot of success as a cosplayer. Thanks to Nasito, who introduced us, she came to join our photoshoot.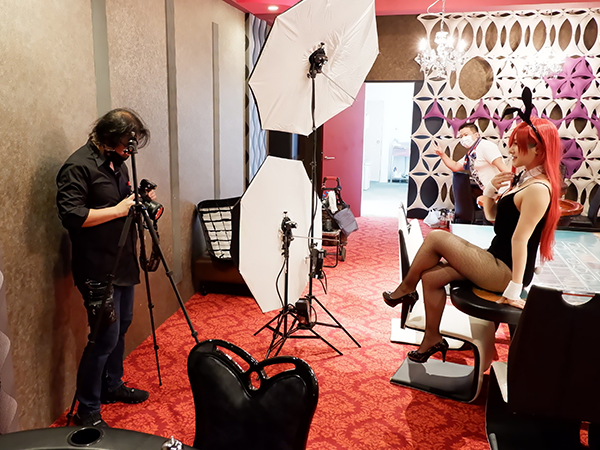 Kau Toriumi dressed as a bunny. She was enchanting!
Kau Toriumi's Interview
And what's more…we even got Cosplayer of the Year 2020 Men's Division winner Hikaru to shoot with us! He came together with photographer cozy, who also did an interview with us.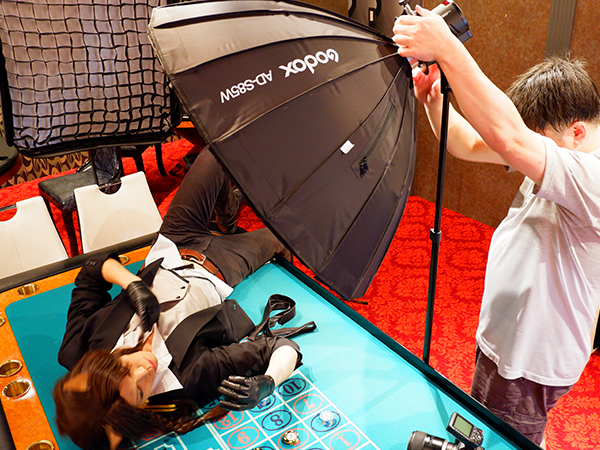 Hikaru posing on top of a roulette table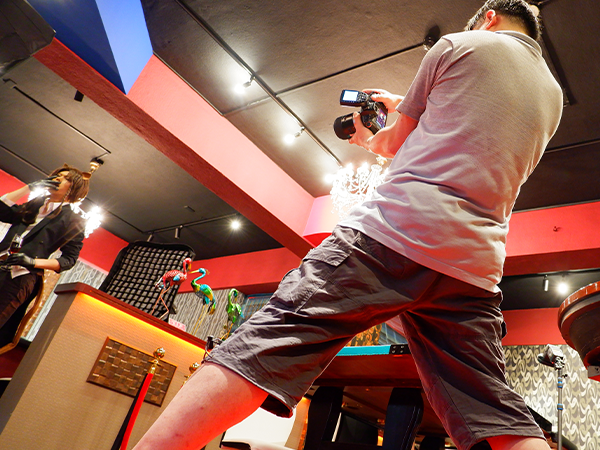 Cosplayers aren't the only cool ones. You could feel cozy's passion while he was shooting. 
Hikaru's Interview
By the way, cozy has entered to win the Photographer Division of the Cosplayer of the Year award for 2021. cozy's photography skills are off the charts! He can capture the drama of a scene with just one photo, and can really tell a story with the lens. If you want to support him, check out the Cosplayer of the Year 2021 website and vote for him. 
Cosplayer of the Year 2021
Cozy's Interview
A Huge Miscalculation? Well, That's the Doujin Life
We finished our photoshoot at 7 p.m. Just as we were packing up to go home, one of the staff at Planear called out to us. 
"About today's bill…"
Uh oh…
The more memories we make and experiences we have, the lighter our wallets become. Well…this is the doujin life.
But we won't be discouraged! We'll definitely be hosting another photoshoot again, so we hope all of you cosplayers and photographers out there will consider participating!
Let's all enjoy doujin culture together!
Follow @doujinworld
Writer
Shiro Sato
Having started an advertising production company in 2010 whose main business partner is a mail order company, he specialises in direct response advertising.